Bengaluru: The Gauri Memorial Trust, Bengaluru organized a momentous event to remember Gauri Lankesh and mark her 5th death anniversary. It was on Sept 5, 2017, that she was assassinated.
In 2022, her life was celebrated and remembered at Bharat Scouts and Guides Auditorium, Palace Road, Bengaluru. The event was graced by dignitaries like Booker Prize-winning author and social activist Arundhati Roy, National award-winning actor Prakash Rai, and, scholars GN Devy and D Umapati with other dignitaries, the co-founder of Alt News, Md Zubair was also supposed to be present at the event. Gauri's family and the members of the trust also were present.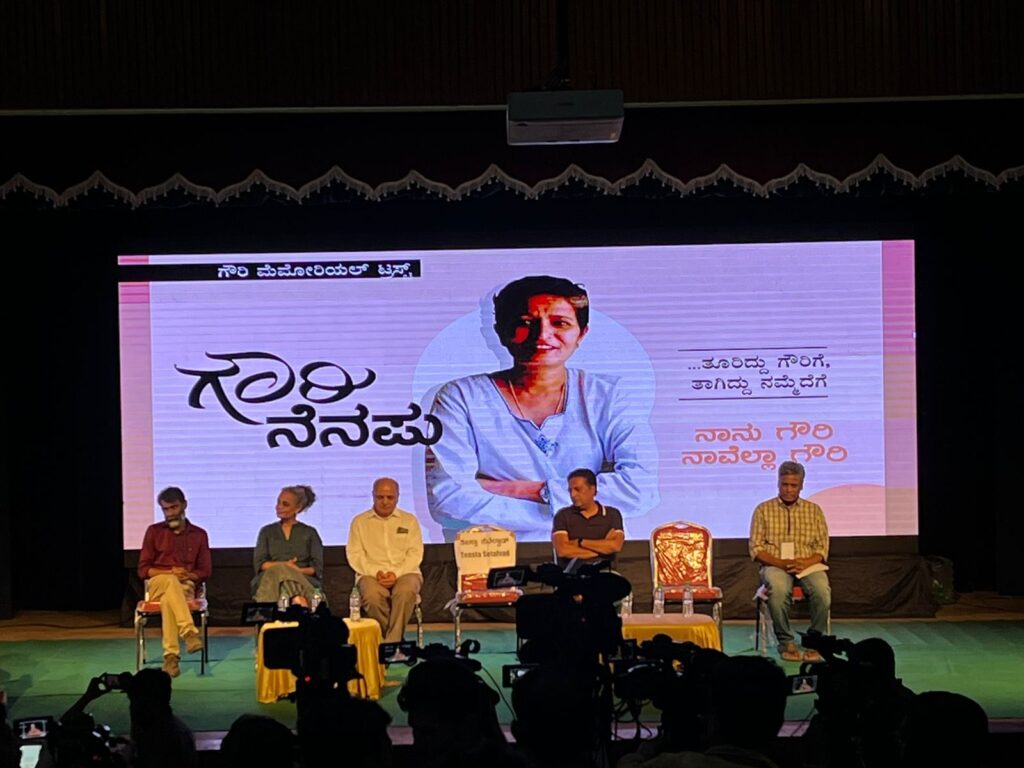 The auditorium was filled with people and exceeded its seating capacity, as a result, separate seating arrangements were made with a screen.
The event started with an invocation song and paying respects to Gauri. Furthered with the introduction and welcome by a member of the trust who spoke about how India is turning into a surveillance state. He added that Gauri Memorial Trust is not made to just remember Gauri but also to take her ideals forward.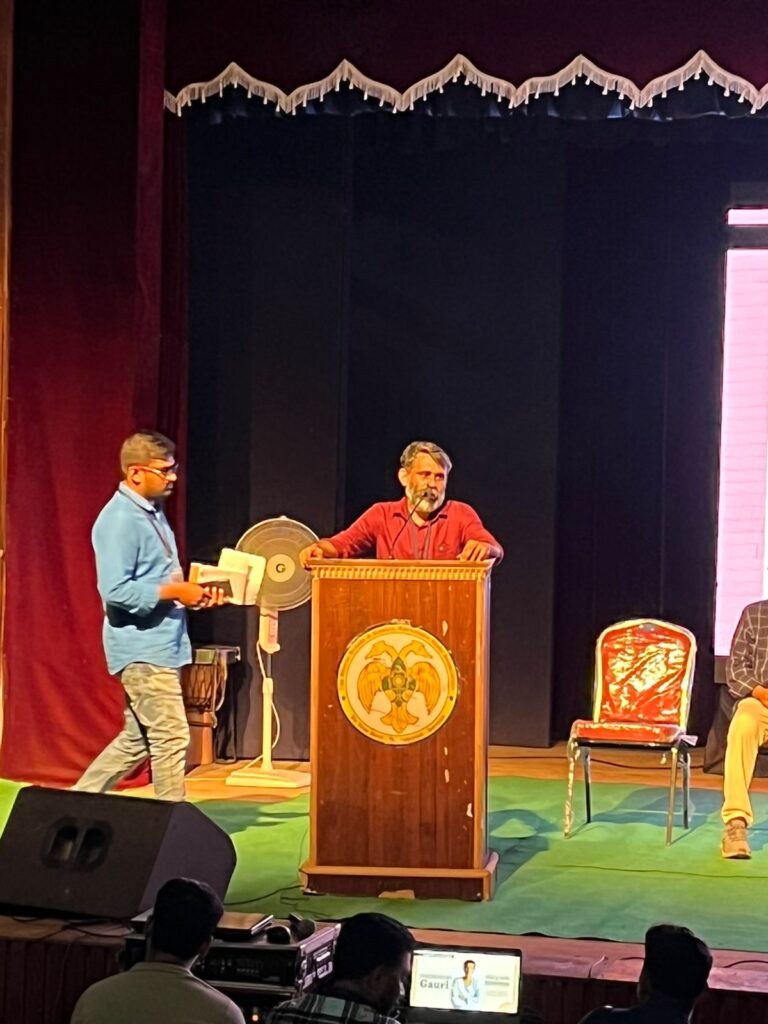 This was followed by a video message by the President of Gauri Memorial Trust and activist Teesta Setalvad who could not be physically present at the location. She spoke about the bond between her and Gauri. She emphasized the situation of women in the Sabarmati jail where she was kept. She added that on the occasion of independence day, even the flag hoisting did not take place. She spoke about a campaign that would be started to better their conditions.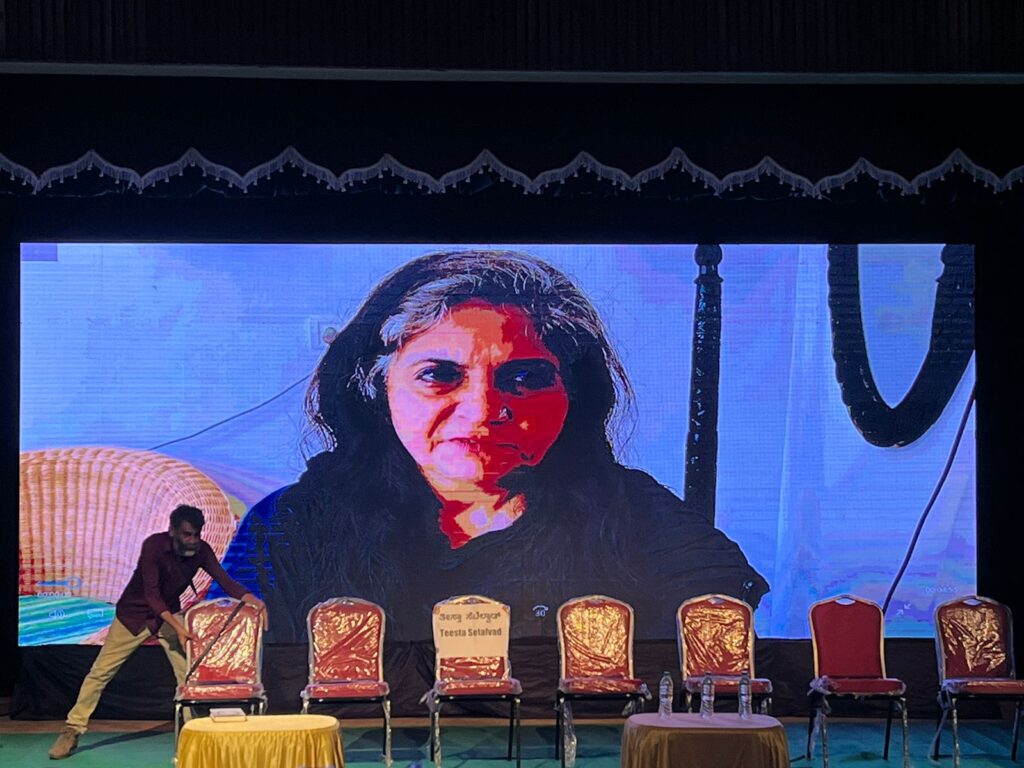 Arundhati Roy spoke about the current situation in the country, she said, "India had deteriorated so much that from a country where a minister resigned over a railway accident, people are now benefitting from massacres."
She hilariously suggested a concept of MSP or Minimum support price for elected representatives where they can be bought for this price, get stored in Adani Godwons instead of resorts and get auctioned referring to how the MLAs have been switching sides in recent times.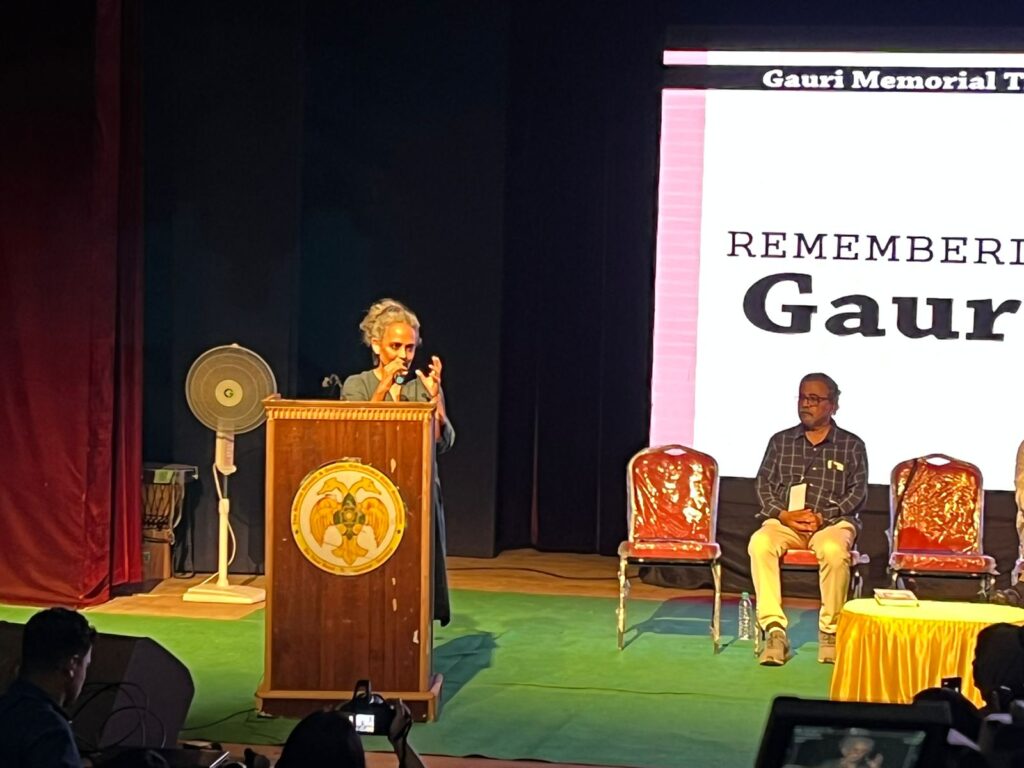 This was followed by a Q&A session by the members of the trust and the audience present on the occasion. Roy was able to answer most of the questions asked by the people.
Prakash Rai speaking on the occasion provided that we all need to stay optimistic providing that Roy, Teesta, and Gauri have all set an example for us.