A silent protest was organised by the 'Sakal Hindu Samaj' in Nashik city, on November 28, 2022. The protest, which started from B.D Bhalekar Maidan in the city, was to demand a death penalty for Aftab Poonawalla, who had murdered Shraddha, earlier this year.
Besides asking for a death penalty for Aftab, the protest addressed the issues of 'Love Jihad', the Conversion of Hindu women, and the ban on beef. The crowd gathered at the location at 10:30 am, and following the speeches, 'prernamantra', and poems against love jihad, the protestors rallied around the region. The protest was attended by hundreds of people, most of which were men.
Reason Behind The Protest
"We have gathered here to pass on the message that the Hindu samaj will no longer sit quietly. It is a beginning, and the fight will continue," said Mahendra Ekbote, one of the protestors.
Just like Ekbote, several protestors spoke passionately about the need to save the Hindu religion. "Whoever will go against our religion will have to pass us. Whoever will awaken the Hindu, will rule the country", said Rajendra Kale, who considered the protests to be 'historic'.
What do the protestors feel about love jihad?
One of the protestors stated that the mook morcha is a language of love, if it is not understood then it will go on to become a 'thok' morcha – "which means that if they don't listen to us speaking with love, we will need to harm them."
An individual holding the tricolour explained the term love jihad. "In love Jihad, a particular religion entices our women towards them, and eventually converts them in their religion."
Whereas another individual stated that the term loves jihad is coined by Muslims. "It is used to make Hindu women fall for Muslim men, and change their religion to Islam."
A 7th standard kid holding the placard with a sketch calling out love jihad wasn't even aware of the term.
Bodke, a BJP worker, called Love Jihad a 'poison'. "We need a law to stop this poison. There are several Shraddhas in the country. I appeal to the lawmakers to pass a law against Love Jihad to save several other Shraddhas."
Live in relationships – Choice or anti sanskari?
"Society does not approve of the 'live in relationship'. You are free to love, marry and have a family, but this is dangerous." said Anil Verma when asked about his opinion on 'live-in' relationships.
"Whenever we see cases related to love on jihad, it is mostly Hindu women and Muslim men. They have multiple wives and children, but why do they still have wives who are under 20?" questioned the member of the Sam Dam Danda Bhed organisation, Nashik city.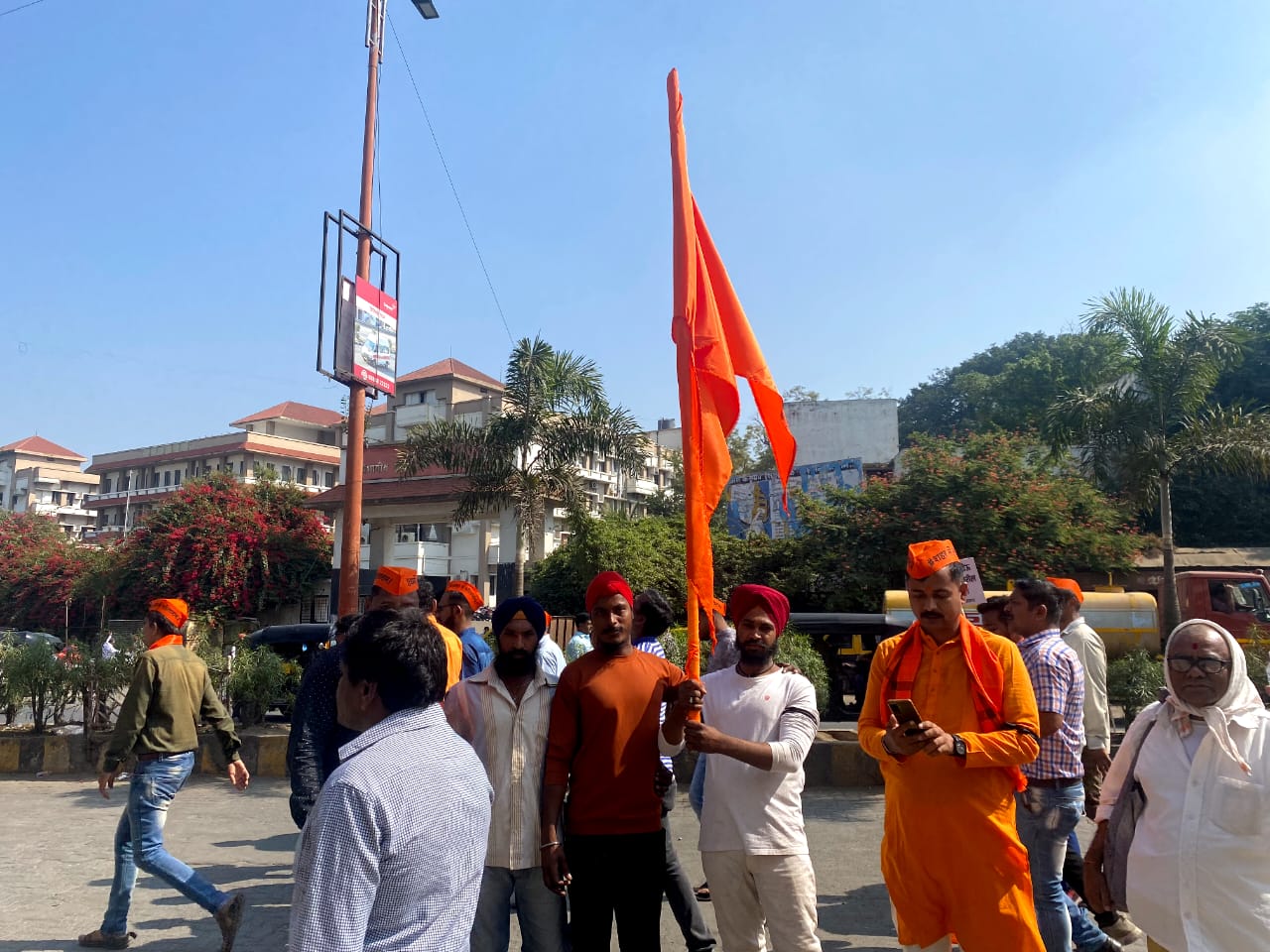 A women protester agreed on the legality of the live-in relationships, but stated it to be against our culture.