'Jashn-E-Chiraghan': We live in an era where Mughals are trashed left and right for their wrongdoings completely ignoring the positive side. But as we researched the Mughal documents, columns, writings, and inscriptions, it was quite evident that the Mughal durbar also celebrated this festival called Diwali also called the 'Jashn-E-Chiraghan'.
What was the Jashn-E-Chiraghan?
Tales of the Diwali of the Pharaohs, which lit up the pyramids and the whole Nile area, and later its adoption by the Persians, is said to have inspired the Mughals to fall in love with the festival of lights when they saw how it was observed in Dilli by the Hindu community, they began to hail it as Jashan-e-Chiraghan.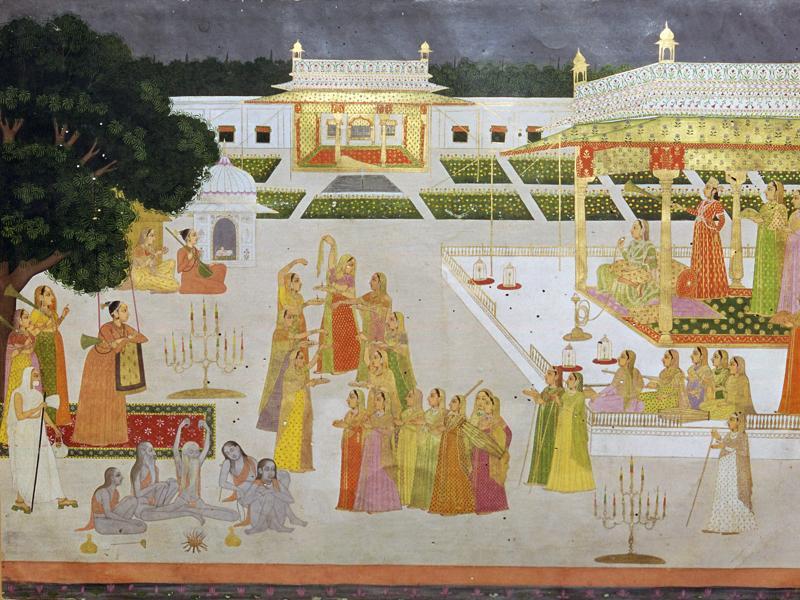 Records of Akbar's period, including that of 'Ain-i-Akbari' by Abul Fazal, mention the celebration of Diwali which was followed through by his successors till 1857 with a brief hiatus during the period of Aurangzeb. Similar accounts can also be found in the 'Tuzk-e-Jahangiri'.
Historian and the chronicler of Delhi, RV Smith writes that the celebration reached its peak during the time of Shah Jahan especially after he commissioned the 'Qila-e-Mubarak' or the Red Fort whose Rang Mahal would be lit with the diyas and fireworks.
Shah Jahan added another feature to the festivity with the introduction of 'Akash Diya' (sky lamp)". Akash Diya, a giant lamp perched on a 40-yard-high pole, was installed in the fort and was lit up on Diwali. The lamp not only illuminated the fort but also cast its glow right up to Chandni Chowk. Around four mounds (over 100 kilograms) of cotton-seed oil or mustard oil fed the lamp and big ladders were used to put oil and cotton (batti) in the vessel, Smith said.
Shahjahan sent his queens, princes, and princesses to Mehrauli and they would watch the fireworks from Qutb Minar, Firoz Bhakt Khan, the grandnephew of Maulana Abul Kalam Azad writes in his column.
The later Mughals…
Columnist Firoz Bakht Ahmed said a special Lakshmi Pooja used to be organised in the fort during the reign of the last Mughal emperor Bahadur Shah Zafar. "Aatishbaazi (fireworks) was sent from the Paiwalan area behind Jama Masjid. The traditional Diwali sweets including kheel, khaand, batashey, kheer, and mewa were prepared in the palace both for the nobility and the commoners. People in large numbers would gather in the ground outside the fort to witness a grand fireworks show arranged for them. It was held under the supervision of Zafar's army generals and officers," he said.
William Dalrymple's book, 'The Last Mughal: The Fall of Delhi, 1857', says, "Zafar would weigh himself against seven kinds of grain, gold, coral, etc and directed their distribution among the poor." The Hindu officers have presented gifts on special occasions.
Many paintings of the time of Muhammad Shah Rangeela can be seen where Diwali is celebrated in the courtyard of the Red Fort.