There are some firsts that the world rarely recognizes. Here is Dr. Sabino Kuotsu, 56. She is a senior Dental surgeon from Nagaland. She belongs to the Anagami tribe and is the first lady dental surgeon in Nagaland.
HER CHILDHOOD
She and her siblings were brought up by her mother as their father used to work in China at that time. Sabino's childhood went around playing with her friends and was filled with joy. "The thing that quite interested me was studying and helping my mother in the field. I was very much interested in studying and told my mother that I'll never give up studying " says Sabino.
HER SCHOOLING & STRUGGLES
"I did my high school at Mezhiir Higher Secondary school which during our time was called Kohima English School. If we talk about my experience during those days it was good but of course, there were hardships also. Why you may think, it's because in those days maths was a subject that was compulsory for the girls from class 9. But in order to get into the science field we had to take up mathematics and I was also interested in maths. During our time I was the only girl who took up maths and was the only girl in the class during the maths period. The boys would tease me and make fun of me. At a point, I decided to give up but my elder sister encouraged me and told me to move on with what I was interested in, so even after the struggles that I had to adjust to, I focused on what I wanted to achieve and it led me to where I'm now!"
After she passed out from class 10 in Mezhiir, she got enrolled at a science College in Jotsoma.
She says, " The thing about pursuing education is that there will be many struggles and hardships. But if you focus on what you wish to achieve, everything will work out and it'll be for the best ".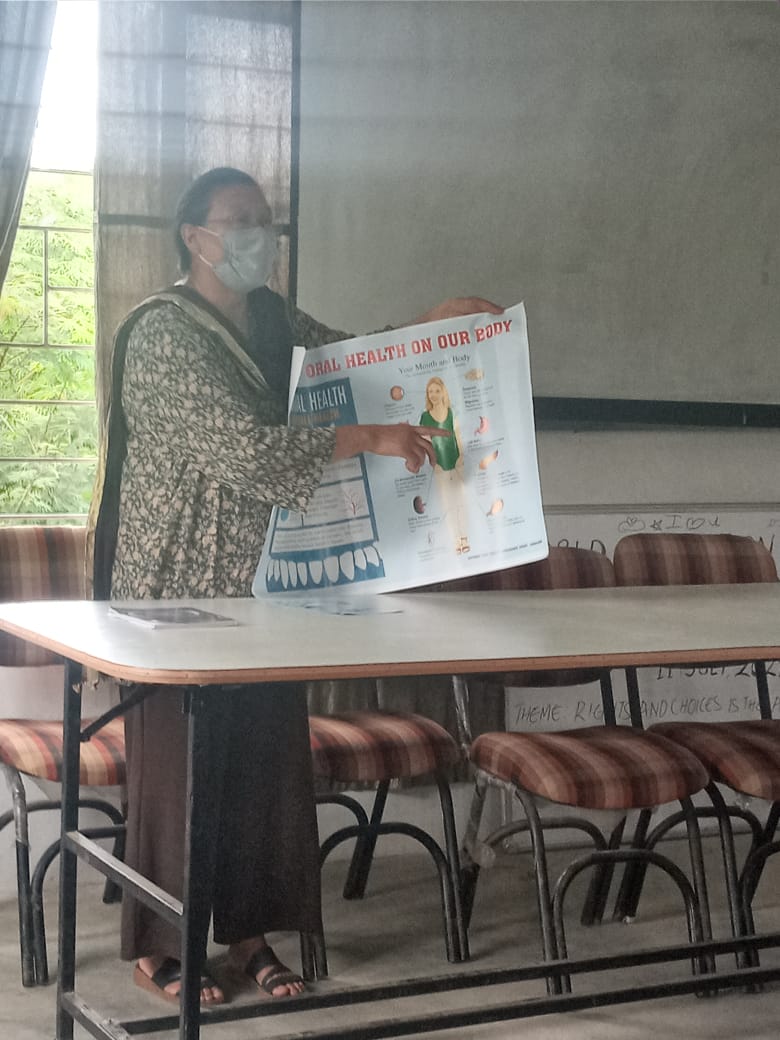 GETTING INTO THE DENTAL FIELD
Back then after completing 12th grade, they used to submit their documents to the Higher Technical Office for further studies. Where she was allowed in BDS (Bachelor of Dental Surgery) by the office. "During that time I was told by many people that this field was not a profession for a woman to carry out and most of them told me to switch my path. However, my father encouraged and persuaded me to carry out the profession that was given to me. He encouraged me by giving examples of the Chinese since he lived in China for quite some time. He told me that people living in China both men and women worked equally well and there was no differentiation. My father always encouraged each one of us to do things and to go into the fields that were less carried out by society and to move forward with that. That is how he boosted me up to take up this field and told me if a man can do it then so can I. In that way, I took up my field to be a Dental Surgeon. So everything that I am today is because of my father. "
ABOUT WORK
"Everything is not made with gold. There are obvious ups and downs in life and my profession as a Dental Surgeon is also the same." says Sabino. She does not just work in one district, she moves or gets transferred from one district to another, as she's working in the government hospital.
"At times some hospitals don't have sufficient equipment which hinders treating the patients. It makes me feel pity for the patients as they are not able to get proper treatment. Apart from the hospital works I also carry out Oral Health Campaigns and training programs in different schools for the students and teachers, in the villages, and for the health workers as well" says Sabino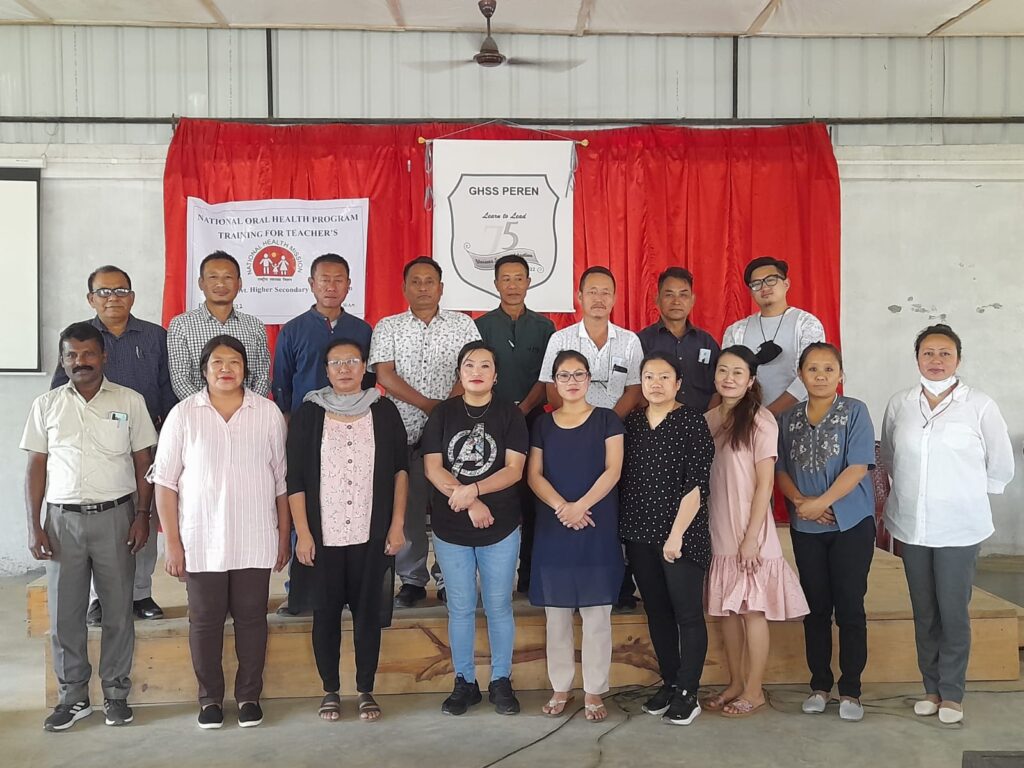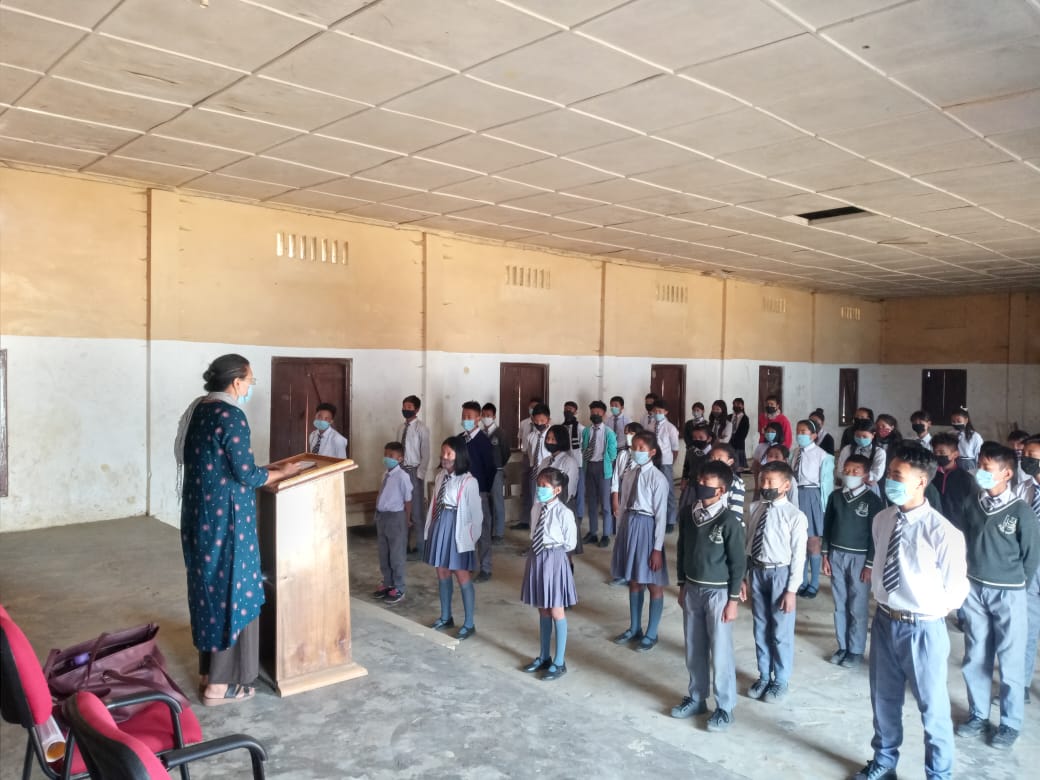 She did not have any plans or intentions of working outside Nagaland. Back then before going for her further studies they had to sign an agreement bond with the Government of Nagaland that they will work for the state after completing their studies. So in that way she stood back and has been giving her service to the state ever since.
AWARDS
Sabino has received two awards as the First Lady Dental Surgeon of Nagaland by the Indian Dental Association Nagaland Branch and by the Directorate of Health and Family Welfare.
"Never give up or lose hope just because some people are looking down on you. Always have faith and give your best," says Sabino.