Nestled within the landscapes of the Sri Sathya Sai district in Andhra Pradesh, South India, lies the charming town of Lepakshi. However, Lepakshi is no ordinary town; it is home to an architectural wonder that has captivated the imagination of tourists and scholars alike for centuries. This marvel is none other than the renowned Hanging Pillar of the Lepakshi Temple. For the uninitiated, this temple stands as an enigmatic testament to ancient craftsmanship, drawing visitors from across the globe. It is a place steeped in mystery, making it one of the most intriguing destinations in the country that continues to leave the world in awe of its secrets.
  The Hanging Pillar stands in remarkable contrast to the 70 other pillars that support the structure. Its uniqueness lies in the fact that it appears to defy the laws of physics, creating an illusion of weightlessness. Unlike its sturdy counterparts firmly grounded to the floor, the Hanging Pillar leaves a discernible gap between its base and the ground. This visual anomaly gives rise to the intriguing perception that the pillar is suspended in mid-air, challenging the very principles of gravity and engineering. It is this extraordinary feature that has earned the Hanging Pillar its reputation as an architectural enigma and a focal point of fascination for visitors.
Constructed in the 16th century during the reign of the Vijayanagara kings, the Lepakshi Temple pays homage to Lord Virabhadra. Within its sacred premises, visitors are greeted by a wealth of artistry, including intricate carvings and vibrant frescoes. The temple also boasts a colossal 70-foot-tall monolithic Nandi (bull) statue. However, it's the Hanging Pillar that steals the spotlight and has become a major attraction at the temple.
Various legends surround the Hanging Pillar, with one prominent belief suggesting that it was intentionally created in this unique manner to showcase the remarkable skills of the artisans from that period. However, the current evidence hints at an alternative explanation, possibly attributed to seismic activity or an unintended engineering error during its construction.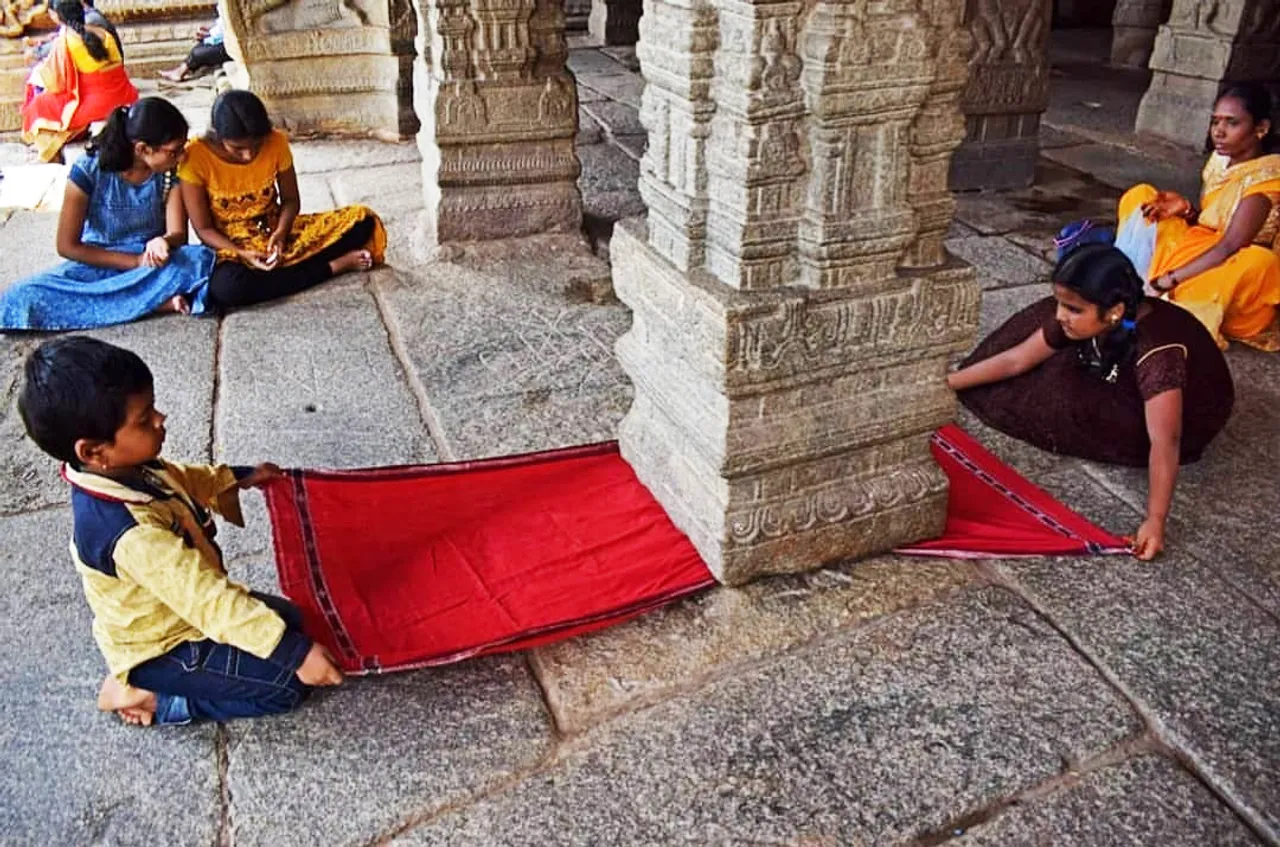 Throughout the passage of centuries, countless visitors have undertaken the intriguing challenge of attempting to slide various objects, like delicate paper sheets, slender sticks, and thin scraps of clothing, beneath the enigmatic Hanging Pillar. Astonishingly, some have succeeded in this endeavor, leaving the world in awe of this peculiar feat. Even today, the Hanging Pillar within the Lepakshi Temple remains steeped in an aura of mystery, an enduring enigma that continues to confound and captivate tourists and history aficionados from every corner of the globe.