Recently, a picture of a lone island depicting features of the Prime Minister, Narendra Modi, surfaced on the internet, claiming that it is a real picture taken by a French tourist in Gokarna, Karnataka. The viral picture was shared by a Facebook user named Rajanna Koravi with the caption, "A photo taken by a French tourist near Gokarna (Karnataka). Friends, what is your opinion?" 
Claim: 
Rajanna Koravi shared a post on Facebook with a photo of a beautiful lone island and trees resembling the face of Narendra Modi with the sunset as a backdrop. He claimed that the photo was taken by a French tourist near Gokarna, Karnataka. The picture contains an island and a group of trees bent in a way that takes after PM Modi's face.  Several user backed this claim saying that it is a message to the world from mother nature. 
Fact: 
The photo was first posted on September 23, 2023, by Madhav Kohli, an artist who creates mesmerising visuals with AI tools and shares them on site X (formerly Twitter). He shared the picture with a cryptic caption saying "Do you see him too?" When several users commented on his post asking him which app he used to make these stunning visuals, he replied back saying that he used 'Stable Diffuser', thereby successfully discrediting the claims of Rajanna Koravi.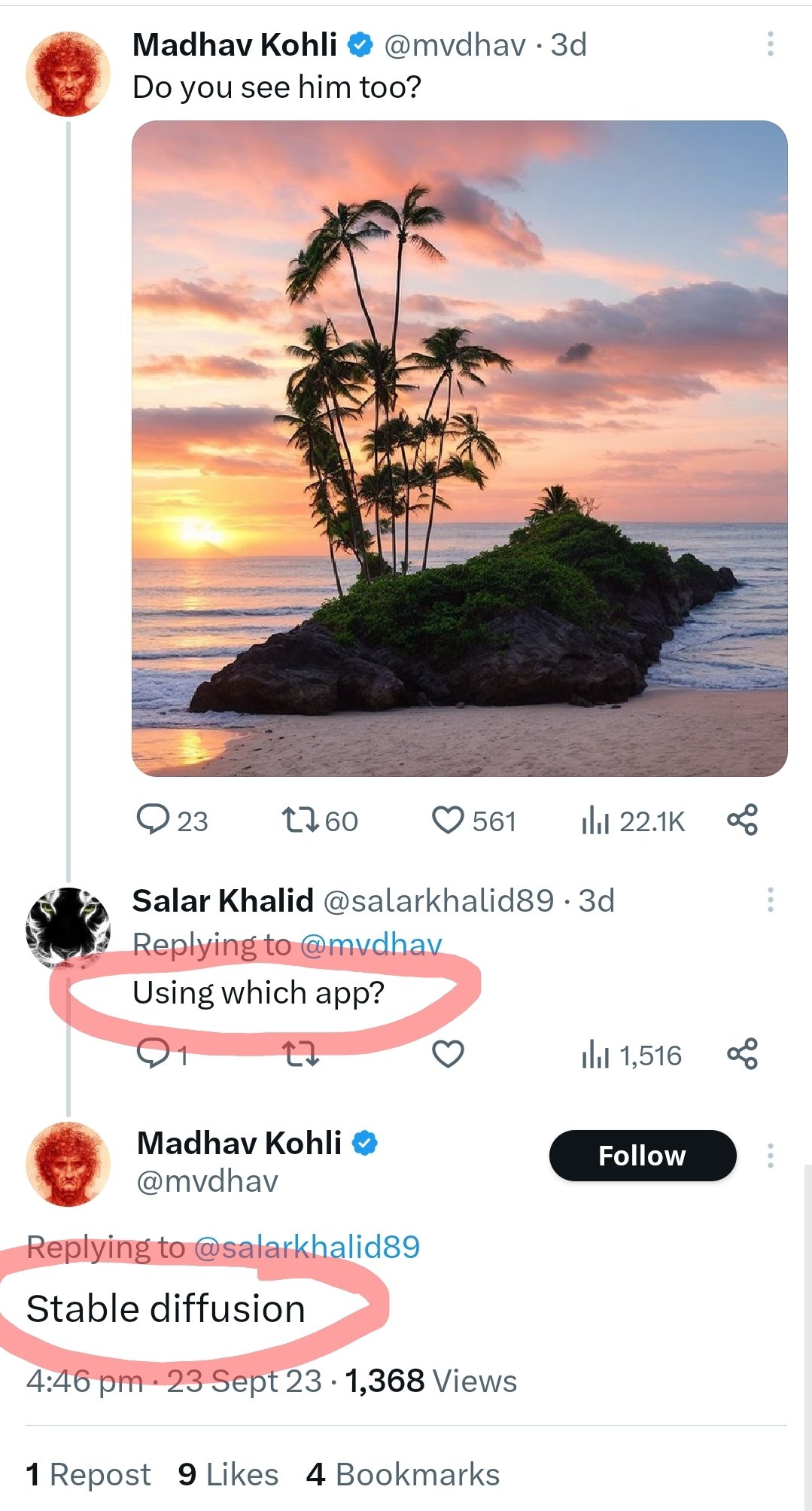 AI expert, Dr Azhar Machwe, confirmed that the image is indeed AI-generated. He pointed out that there are noticeable gaps between the leaves, which have been utilized to create an accurate outline resembling the features of PM Narendra Modi. 
ALSO READ:
Fact check : Are Armored Vehicle Purchases Linked To The G20 Summit 2023