The Reserve Bank of India (RBI) has decided to stop issuing currency of Rs 2,000 and has ordered everyone to swap their notes by September 30, 2023. However, the Rs 2,000 notes would still be accepted as legal tender.
RBI decides to withdraw ₹2000 denomination banknotes from circulation, will continue as legal tender pic.twitter.com/Lc9ejtcSIX

— Aanchal Magazine (@AanchalMagazine) May 19, 2023
In a statement released on Friday, the RBI stated: "In pursuance of the "Clean Note Policy" of the Reserve Bank of India, it has been decided to withdraw the ₹2000 denomination banknotes from circulation. The banknotes in ₹2000 denomination will continue to be legal tender. To complete the exercise in a time-bound manner and to provide adequate time to the members of public, all banks shall provide deposit and/or exchange facility for ₹2000 banknotes until September 30, 2023."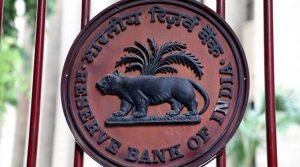 According to the RBI, citizens can deposit Rs. 2,000 bills into their accounts or swap them for notes of other denominations at any bank branch. The RBI said, "Deposit into bank accounts can be made in the usual manner, that is, without restrictions and subject to extant instructions and other applicable statutory provisions,"
So how does it affect the economy?
The withdrawal of the Rs 2000 note can be considered a contractionary monetary policy. A contractionary monetary policy lowers the amount of money in an economy's circulation. Raising interest rates, offloading government debt, or restricting how much money banks may lend are all possible ways to achieve this. Contractionary monetary policy aims to lower inflation and slow down the economy. 
The discontinuation of the Rs 2000 note by the RBI will probably result in less money being in circulation in India. Higher interest rates will result from this, deterring individuals from purchasing.  Additionally, it will be more challenging for companies to obtain financing, which will reduce investment. Therefore, discontinuing the Rs 2000 note will probably cause the Indian economy to slow down.
Also Read: Stock Market Plunges After RBI Hikes Interest Rates
What are the other effects?
Here are some other effects on the economy;
Increased digital payments: People would be forced to switch from cash to digital payments due to eliminating the Rs 2000 note. Due to this, online banking, mobile wallets, and other digital payment options will all see a rise in use.

 

Reduced counterfeiting: It will be more challenging for counterfeiters to fabricate phoney notes now that the Rs. 2000 note has been discontinued. This will aid in lowering the amount of fake currency in use.

 

Increased tax collection: The government can track and collect taxes more easily by eliminating the Rs 2000 note. This is due to the fact that digital payments are easier to track than cash payments.