In a groundbreaking movement on TikTok, women are sharing their stories of breast reduction surgery, challenging societal norms and empowering others to embrace their bodies. TikTok, known for its diverse content, has become a platform where women discuss their bodies, sparking meaningful conversations about the challenges and triumphs of having large breasts.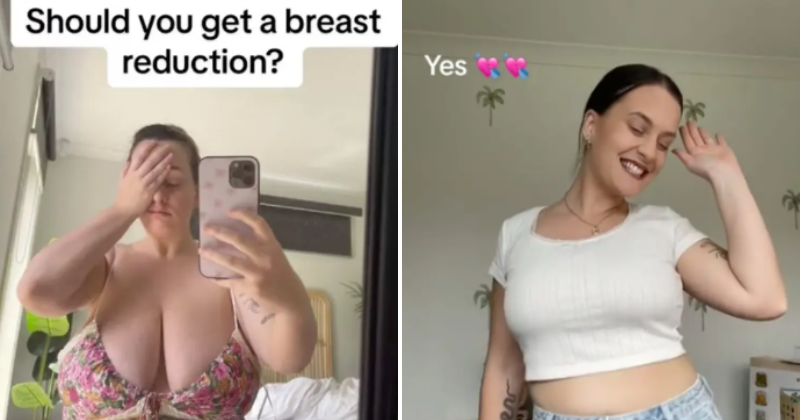 Before and After Transformations:
Women on TikTok are increasingly posting side-by-side pictures of themselves wearing the same outfits before and after breast reduction surgery. The physical transformation is evident, with smaller chests post-surgery. However, what truly stands out is the happiness and newfound confidence radiating from these individuals. One TikTok video showcases a woman in a striking dress before surgery and then in the same attire after the procedure. She describes how the surgery has given her a "new-found confidence," emphasizing the emotional impact alongside the physical changes.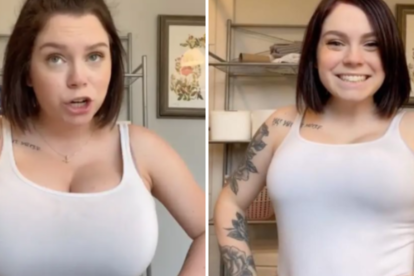 The Viral Impact:
The impact of these breast reduction stories is not limited to a single TikTok video. For instance, Maddie's TikTok, comparing her appearance in a fitted white singlet top before and after her surgery, went viral, amassing over seven million views. In her video, she expresses how the surgery completely transformed her life, alleviating back pain and boosting her confidence. These stories resonate with viewers, inspiring them to consider their own journeys towards self-confidence.
Supportive Community:
TikTok's comment sections have become safe for women to share their breast reduction experiences and aspirations. Commenters often offer words of encouragement or discuss their own plans for reduction surgery. The sense of community is palpable as women exchange advice, fears, and hopes. Some express concerns about the recovery process, while others eagerly anticipate their scheduled surgeries. This collective support empowers women to make informed decisions about their bodies.
Unfortunately, women who choose breast reduction surgery are frequently asked about their partners' feelings regarding the change. This trend highlights the importance of shifting societal focus from external perceptions to individual empowerment. The decision to undergo breast reduction should ultimately be about personal comfort and confidence.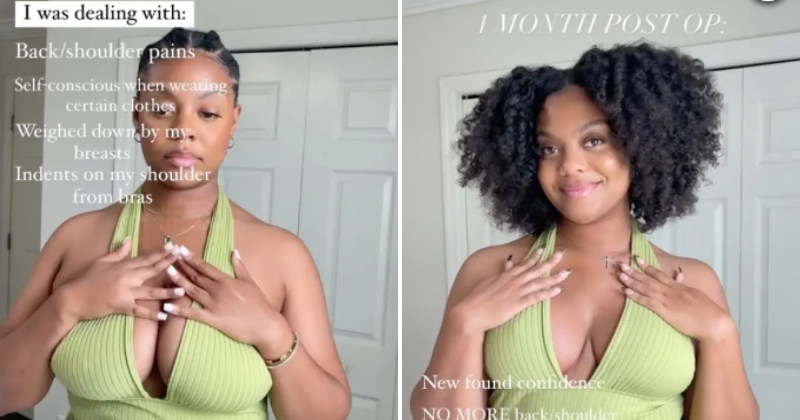 Content creators on TikTok, such as April, have been instrumental in sharing their positive breast reduction experiences. April emphasizes how the surgery relieved her from excruciating back pain, making her feel "younger" and more self-assured. However, she also faces criticism and negativity from some quarters, underlining the need for greater awareness and acceptance of these journeys.
Life-Changing Stories:
Beyond the before-and-after photos, these women also share how breast reduction surgery has positively impacted their lives. A poignant example is a woman who had "90% of her boobs just cut off" and joyfully shared her first beach visit. Her TikTok video showed her reveling in the ocean, emphasizing that it was the first time she had truly enjoyed a beach outing. Creators like Nico are actively encouraging post-surgery women to explore various swimwear options, promoting body positivity and self-love.