Kannada film Head Bush has landed itself in a controversy. The netizens have called for a boycott of the film and are trending #boycottheadbush. The film has become state-level headlines and the man called out here is Daali Dhananjaya. What is the Head Bush Controversy?
Full Story of the Head Bush Controversy…
Head Bush Controversy: Netizens are talking about a particular scene in the film Head Bush where Veeragase artists are being beaten up by the protagonist who is Jayaraj played by Dhananhjaya in this case but the catch here is that those artists are seen wearing shoes.
This scene has also been called out as an unwarranted showcase of the Karaga festival. Representatives of Karaga Utsava Samithi said that they would file a complaint with the Karnataka Film Chamber of Commerce over this or demand to cut some scenes and re-release the movie.
ಚರ್ಚ್‌ ನ ಪಾದ್ರಿ ಅಥವಾ ಒಬ್ಬ ಮೌಲ್ವಿ ಬಟ್ಟೆ ಹಾಕಿಸಿ, ವಿಲನ್ ರೋಲ್ ಕೊಟ್ಟು ಫೈಟಿಂಗ್ ಸೀನ್ ಮಾಡೋ ತಾಕತ್ ಇದಿಯಾ
ಇವರಿಗೆ.
ಪ್ರತಿ ಬಾರಿ ಹಿಂದೂಗಳ ಭಾವನೆಗಳಿಗೆ ದಕ್ಕೆ ಮತ್ತು ಹಿಂದೂ ದೇವರುಗಳೇ ಟಾರ್ಗೆಟ್ ಈ ಎಡಚರಿಗೆ.#BoycottHeadBush pic.twitter.com/YbhOxK9b9o

— Bhargav GN (@BHARGAV_GN) October 26, 2022
ಹಿಂದೂಗಳ ಭಾವನೆಗೆ ದಕ್ಕೆ ಮಾಡುವವರಿಗೆ ಬುದ್ಧಿ ಕಲಿಸಬೇಕು..#HeadBush #Sandalwood#boycottheadbush #HinduLivesMatters pic.twitter.com/vcuz9kDD70

— Appu (@Appu0039) October 26, 2022
This Leftard Dhananjaya should recall what we did to Urduwood biggies like Amar Khan for demeaning our traditions. #BoycottHeadBush

— The Nationalist 🇮🇳 (@KotinVijay) October 26, 2022
Daali Dhananjay who plays Jayaraj has said that he is not beating up the Veeragase artists but rather those goons who have disguised themselves as the artists, hence are wearing shoes. The shoes act as an effective hint for the protagonist that it is not the real artists but the goons who are there to attack him, he said. He also added that he is a devotee of Veerabhadra Swamy ensured that there was no element of insult to Veeragase in the movie.
In favor of Daali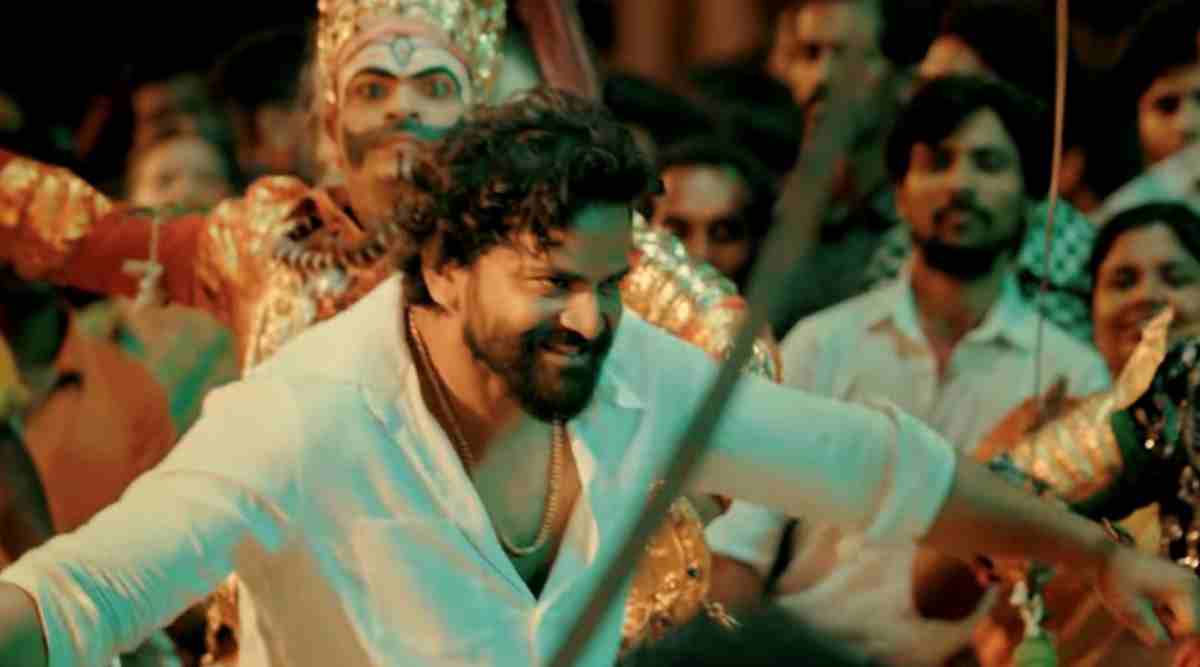 A considerable number of people have supported Dhanajaya and said that it is a purposeful attempt to defame him and his progressive views. A number of Twitter handles are tweeting with #WeStandWithDhananjaya.
ಬೆಂಬಲಕ್ಕೆ ಸಾರ್ ಬಂದ್ರೂ,
ನಮ್ಮ ಡಾಲಿ ಅಣ್ಣಂದೇ ಜಯ.#WeStandWithDhananjay #WeStandWithDhananjaya https://t.co/3KrKHFaWiq

— ShivaRaj (@SHIVALINGKAMBL7) October 26, 2022
As a minister for kannada and culture he never supported protecting #Tulu or #kodava langauges, never spoke a word on #HindiImposition. As a political agenda now writing unwanted views on #HeadBush #WeStandWithDhananjay #Dhananjay https://t.co/vxccPdBc2B

— Nitin Kumar (@nitin2kool) October 26, 2022
#WeStandWithDhananjay , I support self made man..

— Guruprasad (@guru031) October 26, 2022
#WeStandWithDhananjaya
Let's look at it like a film & not as a purported insult to any art form
You can't expect these mistakes from @Dhananjayaka
It wont be wrong to say that his political correctness has put him in trouble#WeStandWithDhananjay #Headbushcontroversy #HeadBush

— Md Saqlain Jameel (@MSJRR1) October 26, 2022
The role of Agni Sreedhar
Agni Sreedhar on whose book 'Dadagiriya Dinagalu' or 'My Days in Underworld' the film is based, came in support of Dhananjaya and said that he should be held accountable for this and not Dhananjaya. He called these allegations outrageous and those who alleged them as dirty fellows. The film Head Bush has gotten mixed reviews and still runs well in the theatres.
Dont worry anna we are with you @Dhananjayaka#westandwithdhananjay #Dhananjaypic.twitter.com/SbtLQbamSl

— ಅಜಯ್_Yash_cult (@ajaymalnad) October 26, 2022
The film Head Bush has been getting mixed reviews but Daali fans have gone gaga over the same.
Directed by Shoonya the film also showcases Yogi, Sandy Master, and Sruthi Hariharan.