In a surprising move by the Reserve Bank of India (RBI), the benchmark interest rates have been hiked by 40 basis points (bps) to 4.4%. In an unscheduled press conference today, RBI Governor Shaktikanta Das announced this.
He stated that the rates were raised in response to India's rising inflation rate. Furthermore, he stated that the Monetary Policy Committee (MPC) unanimously voted to raise policy repo rates by 40 basis points (bps) with immediate effect.
Due to the interest rate hike, EMIs are set to become costlier and would further reduce the consumption power of the middle class.
Mr Das also blamed the increase in interest rates on geopolitical tensions, high crude prices, and commodity scarcity. Due to the rise in interest rates, the stock market reacted negatively and plunged by nearly 1307 points or 2.29%.
Twitter was quick to react to RBI's hike in interest rate,
Bye Bye record low interest rates!

Thus we embark on an interest rate hike cycle.

Input cost inflation was becoming a real concern!

RBI had to call out of turn MPC to address the issue of Inflation!

Better late than never! pic.twitter.com/thGV6SKedK

— Aditya Shah (@AdityaD_Shah) May 4, 2022
Poor loanees in housing, passenger cars or two wheelers will end up paying higher interest as RBI raises overnight rate by 40 basis points unexpectedly. If one can pay over Rs.100 a litre for petrol in national interest what is an extra half percent for loans. All for New India.

— M K Venu (@mkvenu1) May 4, 2022
#Ratehike by #Rbi came out of syllabus 😂😂 pic.twitter.com/tE3GV0Mq50

— Ashish Gupta (@AshishGupta325) May 4, 2022
#Homeloans which are linked to #repo rate will now become costlier. For example, your EMI will increase by Rs 1,200 if you have a home loan of Rs 50 lakh at the rate of 6.7 per cent for 20 yrs term. Similarly,EMI will increase by Rs 1,800 if the home loan size is Rs 75lakh. #rbi https://t.co/ATN9XUFNnk

— Teena Jain Kaushal (@Teena_Kaushal) May 4, 2022
Yes, that's right.

Your EMI's are going to increase. Less money in your pockets for consumption #Report #rbi #rbigovernor

— Siddhartha Bhaiya (@sidd1307) May 4, 2022
Your portfolio and #LICIPO on #rbi announcement of Rate Hike!😅💥#StockMarket pic.twitter.com/Mr8eKATKMB

— Ashish H Kyal, Author (@kyalashish) May 4, 2022
#rbi #inflation #interestrates #zerodha #Zomato#Sensex falls 1100 points & Nifty down by 400 points as RBI hikes Repo rate.

investors be like👇 pic.twitter.com/ywaSbvzqcg

— Bhupendra Singh Negi (@BhupendraNegi08) May 4, 2022
Team NH too does have a meme for the situation: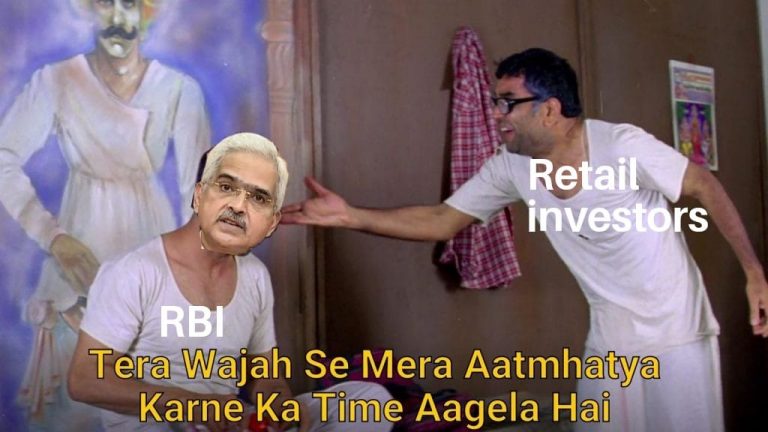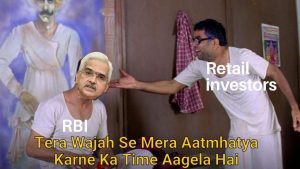 References: India.com
Featured image source: Hindustan Times