5 Unsung but Brilliant Indian Scientists Who Pleasantly Surprised the world!
Histories have proved that India is among the leading nations in science along with China and USA.
Here are some of the underrated geniuses who helped in developing India to where it is today!
1. Anna Mani
Anna Mani
Anna Modayil Mani was an Indian meteorologist and physicist born on August 23, 1918, in Travancore, Kerala. As a child, Anna Mani had an interest in studying domain science and spent her childhood mostly skimming through various books, which opened her to new ideas and a deep sense of social justice which later shaped her life.
Mani had played a pivotal role in the field of meteorological instrumentation. Amongst other things, she is mostly praised for her achievement in conceiving a novel approach to gauge the weather by systematizing around 100 different weather instruments and establishing a network of stations to measure solar radiation. She also worked on the development of an apparatus to measure the Ozone and made herself a member of The International Ozone Association.
2. Yellapragada Subbarao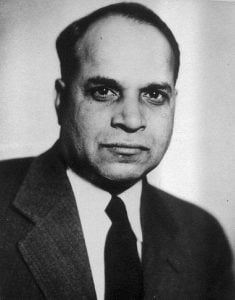 Yellapragada Subbarao
Yellapragada Subba Rao was an Indian biochemist born on 12 January 1895 at Bhimavaram, Madras Presidency, British India.
He was among those who discovered the function of adenosine triphosphate (ATP). He also developed a method to estimate phosphorus in human body fluids and tissues, along with Cyrus Fiske.
In addition, he is known for developing a method to synthesize folic acid, Vitamin B9 to isolate folic acid and act as a protective agent against anemia.
Subbarao also discovered the basis for the anthelmintic diethylcarbamazine (Hetrazan), which was used by the World Health Organization in the treatment of certain worm infections and filariasis.
3. C R Rao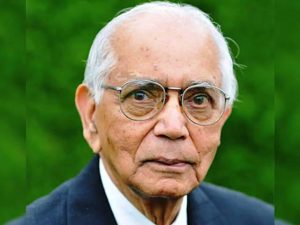 C R Rao
Calyampudi Radhakrishna Rao, also known as C R Rao is an Indian-American mathematician and statistician. He is known for his contributions to the foundations of statistical theory and multivariate statistical methodology. 
The American Statistical Association has described him as a "living legend" for his works that have influenced not only statistics but also several other fields. He has been listed among the top Indian scientists by The Times of India. He was born on 10 September 1920 in Hoovina, Hadagali, Karnataka.
Among his best-known discoveries is the Cramer-Rao bound, Rao-Blackwell theorem, Orthogonal arrays, and the Score test.
He also worked on the contributions of multivariate analysis, estimation theory, and differential geometry. His other contributions include the Fisher-Rao Theorem and Rao distance.
Today, at the age of 87, he is still active as the director of the Center for Multivariate Analysis at Pennsylvania State University.
4. Shankar Abaji Bhise
Shankar Abaji Bhise
Shankar Abaji Bhise also once called by the name "Edison of India" was a self-taught, Indian inventor who designed an indoor coal-gas generator at the age of 14!
He was born on 29 April 1867, in Mumbai and the newspapers then declared him an "Indian talent" and sought scholarships for his higher studies.
By his early 20s, he invented the electrical bicycle contraptions, a station indicator for Bombay's suburban railway system, tamper-proof bottles, and a cutting-edge grocery weighing machine that earned him the first prize at the British Inventor's contest.
Bhise is mostly recognized for his iconic Bhisotype, a type casting machine that promised to revolutionize the global printing industry. The machine could insert 1500-2000 characters per hour.
Throughout his lifetime, he had 200 inventions and 40 patents to his name, which include an automated bicycle stand, automatic toilet flushers, the Vertolite Sign Lamp, etc.
5.      Ajay Bhatt
Ajay Bhatt
Ajay V. Bhatt is an Indian-American computer architect who helped define and develop several widely used technologies, including USB, AGP, PCI Express, Platform Power management, and various chipset improvements. He was born on 6 September 1957 in Vadodara, Gujarat, India.
In 2013, he became the winner of the European Inventor Award and was also awarded the Outstanding Achievement in Science and Technology Award at The Asian Awards in London.
He holds 132 patents of inventions. Bhatt is among the few computer engineers who contributed vastly to the rising digital prowess of the world.
Written by – Mayonsana Tensubum