Bengaluru: As a part of the World Environment Day celebrations of 2022, the Jai Karnataka Party in collaboration with Lions Club, Sarjapura held many Humanitarian events and programs. It saw the participation of office bearers from the party and the Lions Club which include the popular social worker and President of Lions Club, Sarjapura, Puja Chandra.
Full Story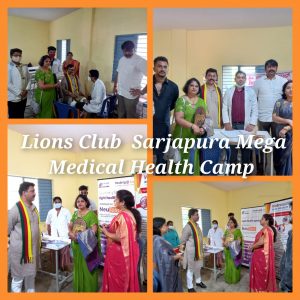 The event was held at SVP School, Sarjapura Town and as a part of World Environment Day, many saplings were planted across the region to maintain the greenery. It was followed by the inauguration which was done by the President of the Jai Karnataka Party, BN Jagdish.
The events included a general health checkup for the people of the locality. Appreciation awards were given to those students who secured maximum in the Kannada subject in the SSLC Exam so that they can pursue their education further in the field of their choice. Two students were also given bicycles worth ₹12000 in accordance with their merit as they travel from a far distance from Thindlu.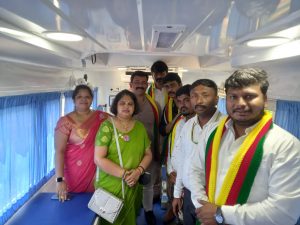 Jai Karnataka Organisation in collaboration with Lions Club, Sarjapura also organized a special blood donation drive as well with eye screening, dental checkups, pledge your eye camps, and so on. New office bearers were also provided with their letters of work and responsibility so that their career can set sail.
The responsibility for the organization of the event was taken care of by Jai Karnataka office bearers that include Naveen BS, Youth President, Yoganadh, district President, JK, and Kiran Prabhakar, President, JK, Anekal. Women leaders of the party were also present at the event. The members of the Lions Club who participate in the same include:
President – Puja Chandra
Chairperson Membership – Sabithashekhar
Amit Singh
Suparna Chatterjee
Vandana Chauhan
Rama Kochar
Pradeep
Rupesh
Sanjay Sharma
Brijesh
Mukesh Kapri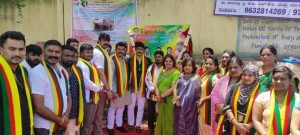 School students also participated in the same and looked forward to their rewards. All in all, it was a great celebration and was done for a good cause and encouraged many youngsters.