The Economic Offence Wing (EOW) summoned actor Nora Fatehi on Thursday concerning the money laundering case involving conman Sukesh Chandrasekhar, according to India Today.
The police reports state that the one who introduced Nora Fatehi and Jacqueline Fernandez to Sukesh Chandrasekhar, Pinky Irani is also being questioned by the police.
The police have further clarified that Nora Fatehi had no direct connection to Jacqueline in the case.
"Since Pinky Irani is here, we want to interrogate both of them tomorrow. There are certain things that need to be clarified. There's no direct connection between Nora and Jacqueline concerning this case." Said Ravindra Yadav, Special Commissioner of Police to India Today.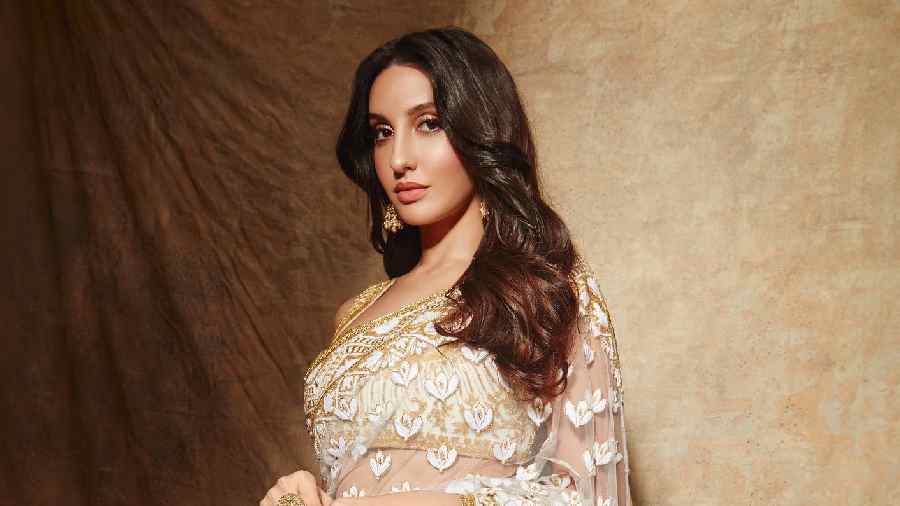 The actress was particularly questioned about attending an event in Chennai in December 2020. She was asked who approached her, who organized the event, and so on.
"It was found that some people worked around him (Sukesh Chandrashekhar) and he used to first contact actresses. When they were more friendly, he tried to entice them with expensive gifts. It seems some people realized but continued out of greed," Yadav added.
"We were looking for whatever strings were connected into the case. Including the one who received the gifts, now they were ignorant (about criminal background) or were involved in the actual crime, their investigation is going on," Yadav stated.
Previously, On September 2, 2022, Nora was questioned for 9 hours by the EOW at their office in Delhi's Mandir Marg. During the line of questioning, Nora claimed that she was unaware of Sukesh's criminal background. Subsequently, the Delhi police also took Pinky Irani into questioning who was allegedly paid crores of rupees for introducing the actor duo to Sukesh.

According to police reports, both Nora and Jacqueline are being investigated for receiving luxury cars and expensive gifts from the conman.
The ED is looking into Sukesh Chandrasekhar in a Rs. 200 crore money laundering case. The charge sheet names Jacqueline as an accused as she admitted to receiving multiple items of luxury from the conman including five watches, 4 Hermes bags, 20 pieces of jewelry, 32 bags, 47 dresses, nine paintings, and one Versace crockery set as gifts.