In a nation, where achieving a high rank position in the national administrative services seems next to impossible, an IAS officer bid adieu to his post over a decision taken by the central government which he considers to be an autocratic step. The ex-IAS officer is Kannan Gopinathan.
Who is Kannan Gopinathan?
Kannan Gopinathan is a 2012-batch officer of the AGMUT cadre who resigned from the Indian Administrative Service (IAS) over the restrictions imposed on Jammu and Kashmir after the Narendra Modi government revoked the state's special status under Article 370.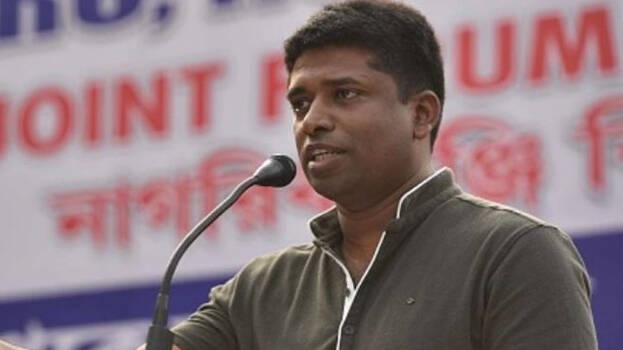 Kannan, who was once applauded for his efforts to make a difference for the people, is now leading a simple life, committed to fighting for the rights of citizens, away from the glamour of bureaucracy. Excerpts from his interview with Dr Anjana Varma.
"It was very suffocating when it came to individual rights, as a bureaucrat and a citizen. I felt disturbed seeing the citizens being restricted before and after the abrogation of Article 370 as part of the preparations needed to implement the government decision, like arresting anyone and everyone, shutting down an entire state for that. I still had faith in the country and its democracy. But day by day my belief got shattered for multiple reasons," Kannan told eNewsroom.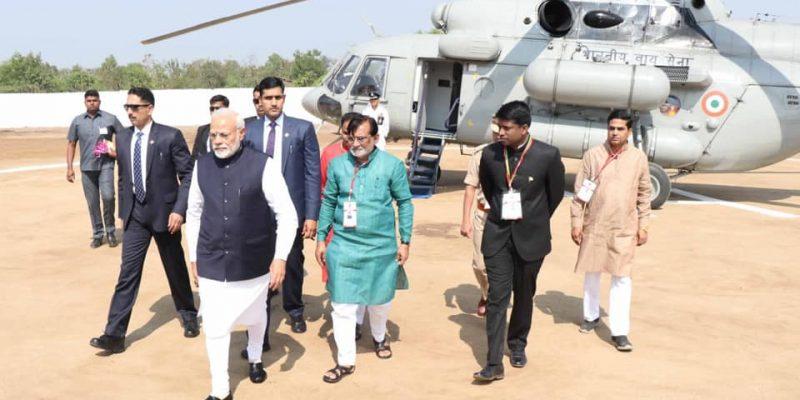 He added, "This is not the country that I believe India is. For me it was difficult to complain while in service. At some point, I decided that I don't have to be a part of this; I need to express my views freely and as strongly as possible. So I put in my papers."
What does he has to say about Chinese incursion in India?
On June 11, Kannan shared a series of tweets on his official Twitter handle explaining how and why did the Chinese incursion in India took place. He starts on by saying, "Dear PM @narendramodi, after the surprise incursion from China last summer & the Galwan valley incident, I have been trying to understand China, by studying their history, culture, language etc. I am no China expert. But here is two cents on why they did what they did."
Kannan emphasised on the 'Unification of China' and attributed it as one of the main reason for the Chinese incursion in India and also in other adjoining areas of China.
The unification to which he referred was the "Qin's wars of unification". These were a series of military campaigns conducted in the late 3rd century BC by the Qin state against the other six major states (Han, Zhao, Yan, Wei, Chu, Qi) in the territories that later became China. By the end of the wars in 221 BC, Qin had unified most of these states and also conquered some lands south of the Yangtze River. The territories annexed by the Qin became the homeland of the Chinese nation and formed the basis of the Qin Dynasty.
While being more specific and clear with his point, he went on to quote the example of the present situation of Hong Kong. He wrote, "What is currently going on in Hong Kong can be seen as that process of unification to the mainland."
Subsequently, he explained that if one goes back to age old Chinese history, they will understand that the Chinese await "opportune moments" and consider it to be a "key factor". While explaining he wrote that it was all the same in case of Chinese incursion in India.
He also added, as COVID-19 pandemic wreaked havoc in India and the country was busy in tackling the pandemic and building up the shattering health infrastructure, China saw this as a golden opportunity to make further developments in their incursion.
Apart from putting forth a strong view point and detailed explanation, Kannan gave way to little sarcasm as well.
Following this, he explained how Qin's, despite winning a bloody war against a neighbouring kingdom and capturing some seven towns of theirs, gave away three towns to the defeated king.
The reason stated for this was, if the Qin's gave away three regions which they had won in the war, the remaining four territories will get legitimised. Also, in future there will be no blunt resentment.
Connecting the same to India's case he said that "Today's article in ifeng profusely praising you dear PM @narendramodi, is probably a signal that they are satisfied with what they have achieved and would like this border to be a bit stable as they focus on their reunification dream."
Lastly, he urged Prime Minister Narendra Modi to "encourage studies on China in a massive scale." As this will help in securing our borders in a much better way and will also give us a broader idea of what steps the intruder can take. "We need to be knowing a lot more about our neighbour."
"Enemy or not, it is imperative that we understand our neighbour," wrote Kannan.
References:
Image Sources:
• PTI
• The Telegraph