On Twitter today, there was a lot of confusion and speculations over the stock market manipulation, with hashtags including #scam2021, #SEBI, #Adanigroup, #Suchetadalal, and a few other hashtags trending. But what was all the fuss about and why all the six listed Adani group shares were under pressure in intraday trade today and what hurt the market sentiment?
After the sudden decline in the shares of the Adani group of firms today, many speculated and linked the tweet of financial journalist Sucheta Dalal who had tweeted last Friday about the "scandal" involving a probable manipulation in stock prices, although Dalal did not mention any specific firm in her tweet.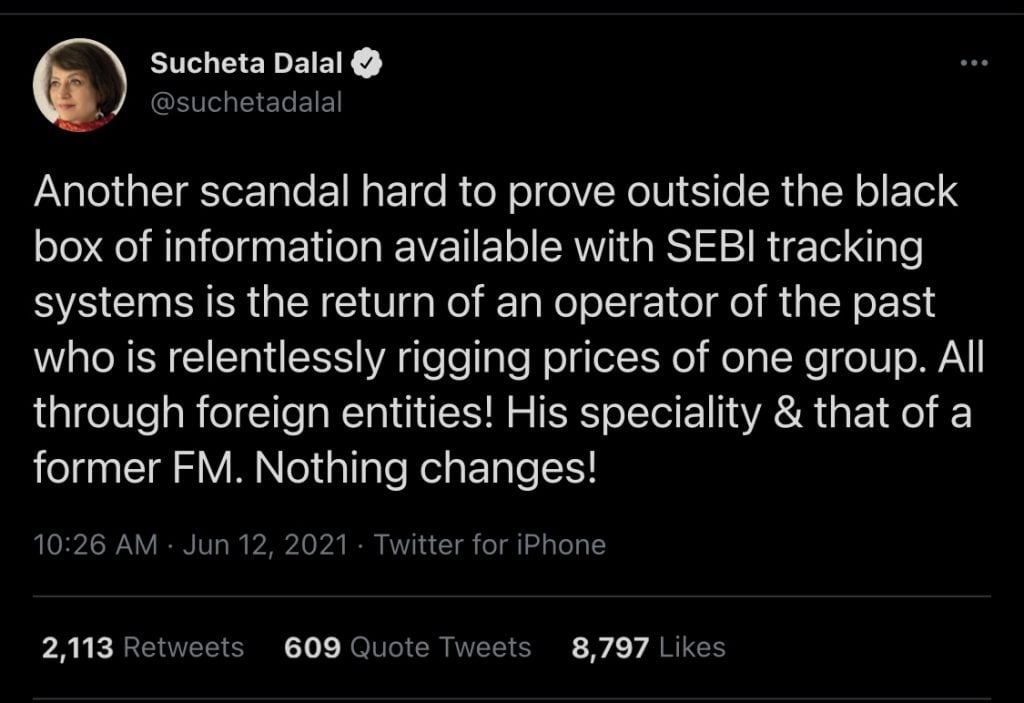 Not to forget that Sucheta Dalal is one of India's most well-known and respected financial journalist, popularly known for exposing the 1992 Harshad Mehta stock market manipulation.
In her tweet, Dalal had also tagged Subramanian Swamy, a member of the Rajya Sabha, who is a staunch critic of Gautam Adani. In the month of January, Swamy had accused Adani of having Rs 4.5 lakh billion in outstanding NPA debts. In response to this, Swamy's charges were rejected by Adani.
Earlier today, Economic Times had reported that the National Securities Depository Ltd (NSDL) had frozen three Foreign Portfolio Investors (FPIs) accounts including Albula Investment Fund, Cresta Fund, and APMS Investment Fund – together they own over Rs 43,500 crore worth of shares in four Adani Group companies. This report sparked even more speculation and panic among investors.
Even if the accounts were frozen, the date they were frozen is unclear. However, as a result of this action, market sentiment has been hurt, as investors are apprehensive about the possible consequence of freezing FPI accounts.
In addition to this, later this afternoon Adani group clarified the confusion in the air and stated the media reports were false and the accounts weren't frozen. Even after this clarification there a still a lot of speculation around the issue.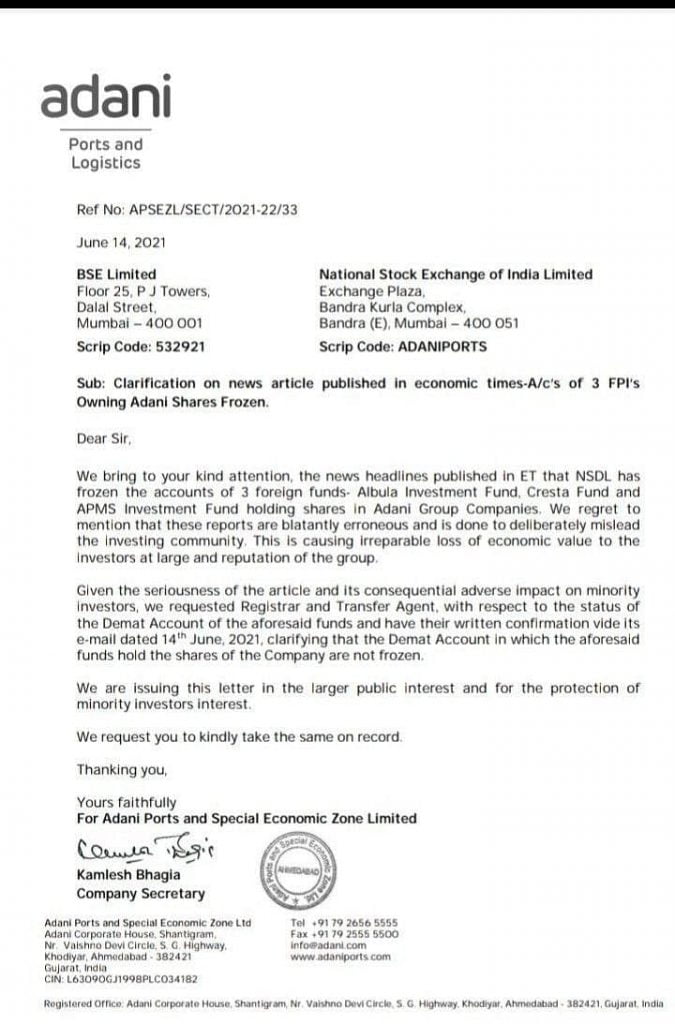 Now if you're wondering why Adani's stock has been plummeting and what is all this fuss about, here's a primer to get you up to speed.
As of today the six listed Adani Group companies — Adani Enterprises, Adani Ports, and Special Economic Zone, Adani Power, Adani Transmission, Adani Green Energy, and Adani Total Gas — were under pressure in intraday trade, with shares plunging by 5 to 25%. All of these stocks had reached their lower circuit restrictions.
With Adani Green, Adani Power, and Adani Trans stuck at the 5 percent lower circuit and there are no buyers in these stocks, while investors who want to sell can't get out. Not only that, Adani Ports and Special Economic Zone, slumped as much as 19 percent before paring losses.
Adani group stocks, on the other hand, have been on a run for over a year. The Bombay stock exchange (BSE) has demanded an explanation from Adani Power after the stock increased by roughly 20% for two consecutive sessions in the past few months. Adani Power responded that it had no pending information or announcement and that the stock price appeared to be "market-driven."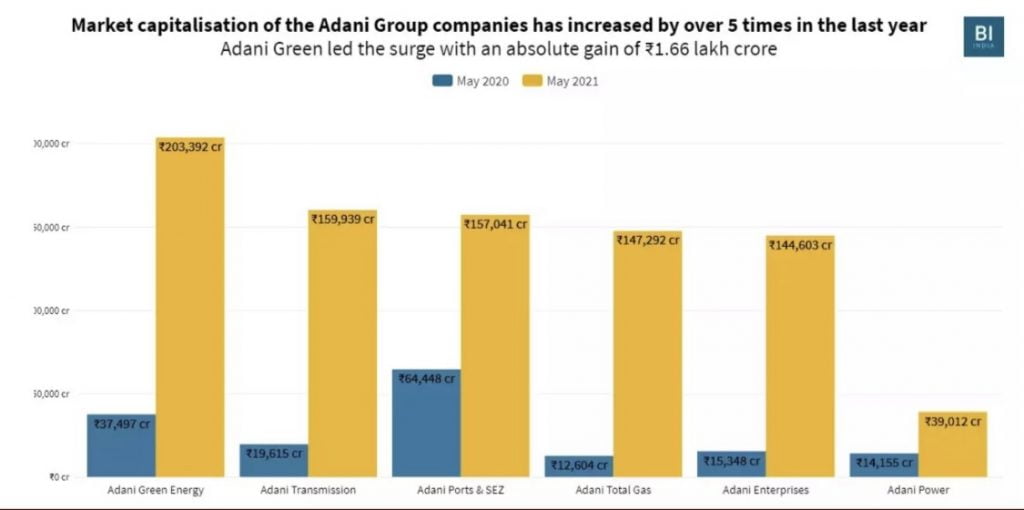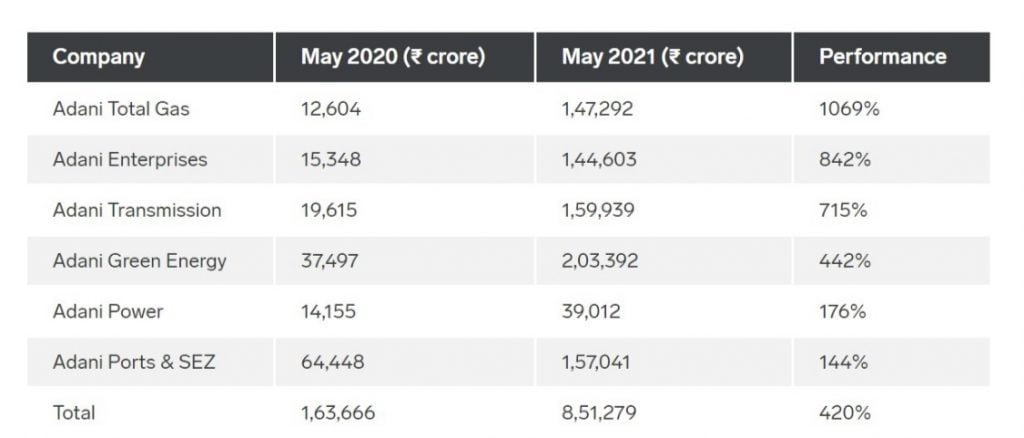 Furthermore, the Securities and Exchange Board of India (SEBI) is also looking into price manipulation in Adani Group equities, which have risen by 200 to 1,000 percent in the previous year.
But how did it affect the market sentiment?
Many investors regard institutional holding to be one of the most important factors in determining a company's fundamental strength and potential. While any such news is likely to have a negative influence on the stock's price movement. Anyone who has watched Scam 1992 or is familiar with the stock market would relate to this.
During such Covid-19 crises, investors are already concerned about the Indian stock market', but these events hinder their confidence. While it is unclear how NSDL's move would affect these companies and investors are concerned that heightened scrutiny would lead to changes in shareholding patterns, potentially resulting in an increase in the leverage ratio.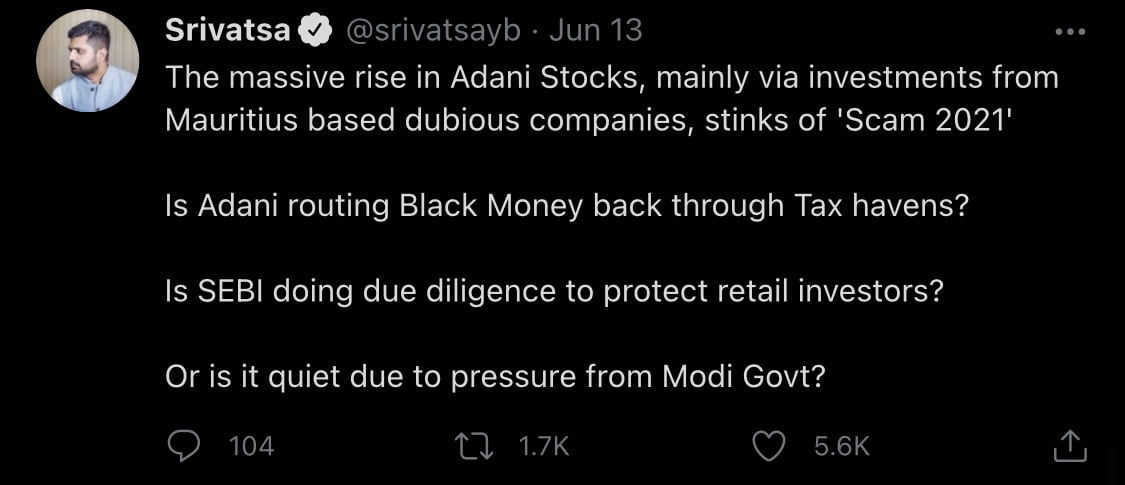 Many economists are referring to this as round-tripping. Round tripping refers to money that leaves the country through several channels and returns back to the country as foreign investment. This is primarily done using black money and is purportedly used to manipulate stock prices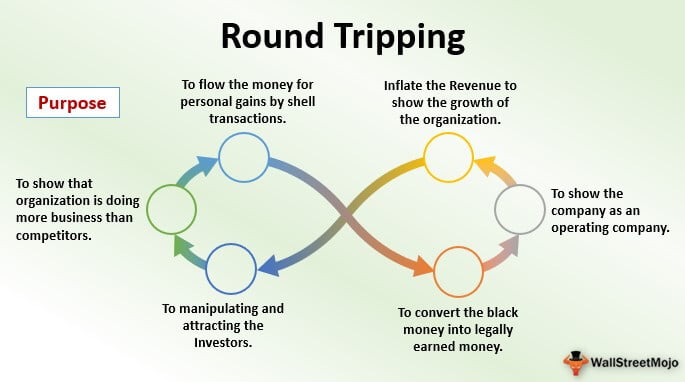 Nevertheless, until the SEBI investigation, we cannot jump to the conclusion. If there has been stock market manipulation a proper investigation should be done, but until then these statements will only remain as speculations.
Meanwhile, there were some interesting tweets and memes on Twitter, let's take a look at a few of them.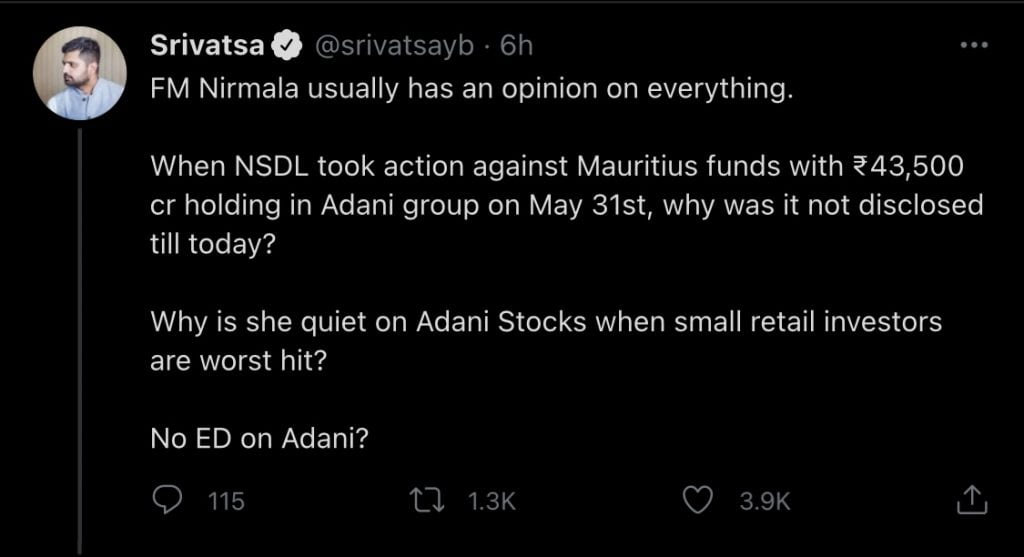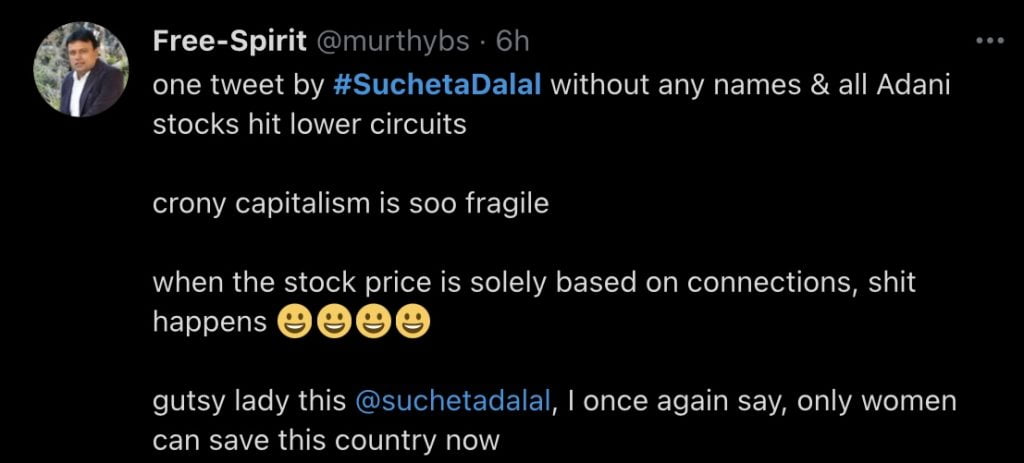 References:
Twitter
Image sources:
Getty
Pexels
Twitter