On April 21, CM Yogi Aditynath directed the local authorities to remove loudspeakers from religious places. Furthermore, he stated that religious prayers should be restricted to the premises. The directive also stated that the installation of new loudspeakers would be prohibited.
Almost 11,000 loudspeakers had been removed as of Wednesday evening. Furthermore, with 11,000 loudspeakers removed, an additional 35,221 loudspeakers reduced their volumes to meet safety parameters, according to the data released.
The issue of loudspeakers in religious places arose when Maharashtra Navnirman Sena Chief Raj Thackery issued an ultimatum to all Maharashtra mosques to remove their loudspeakers by May 3. Furthermore, he stated that he would play Hanuman Chalisa from the nearby temples.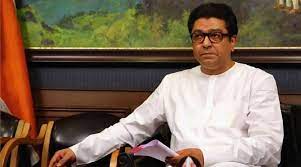 The home department removed loudspeakers from eight major zones in Uttar Pradesh, including Agra, Meerut, Lucknow, Kanpur, Prayagraj, and Gorakhpur. Additionally, a maximum of 2,395 loudspeakers lowered the volume of 7,397 loudspeakers from the religious places in Lucknow, Gorakhpur and Varanasi zones.
Meanwhile, the state home department removed speakers from four Commissionerate- Lucknow, Kanpur, Gautam Buddh Nagar and Varanasi.
The police had been asked to remove the loudspeakers because they were violating noise limits at religious facilities across the state.
Twitter was quick to react to the directive
After Yogi govt diktat, cops remove 756 loudspeakers from religious sites in UP's Braj region https://t.co/lMtJPd9WC3

— David Kisamfu (@thedextazlab) April 29, 2022
10000 Loudspeakers were removed from religious places in Uttar Pradesh🔥🔥🔥 Soon all over India it will happen🚩🚩🚩 pic.twitter.com/CYBwyFgVFE

— Amar Prasad Reddy (@amarprasadreddy) April 28, 2022
📢📢

Loudspeaker removal drive in full swing in Uttar Pradesh.
The illegally installed loudspeakers are being removed from religious places (temples and mosques) following the guidelines of the court. pic.twitter.com/QNLFKQ5KnF

— Saurabh Sharma (@saurabhsherry) April 27, 2022
In Uttar Pradesh we have Yogi Model 11,000 loudspeakers removed from UP religious places 35,000 lower volume #Yogihaitohmumkinhai #RajThackeray Saheb can make it possible in Maharashtra . pic.twitter.com/YSfYO0pWzm

— The Joker Bhai (@TheJokerBhai) April 28, 2022
Workers remove loudspeakers from a mosque, in Gorakhpur. The Uttar Pradesh government has ordered the removal of #loudspeakers from all religious sites while raising awareness on noise pollution.
Source:-Facebook pic.twitter.com/Y34m2crWmS

— Meer Aasif (@TheCagedOne_) April 27, 2022
What do you think of the issue? Do let us know in the comment box!
References: NDTV
Featured image source: IndiaTV News