For the first time in seven decades, plans are ongoing to replace Queen Elizabeth II for the Trooping the Colour salute. The Prince of Wales, the Duke of Cambridge, and Princess Royal are set to take the royal salute during the military display at Horse Guards Parade indicating the sovereign delegating more duties.
Reference: Royal Central
It is hoped that the 96-year-old Queen will attend the event which will also be part of her birthday celebrations on June 2. The crown is believed to be facing episodic mobility problems. This is an unexpected announcement as Britain is all set to celebrate the platinum jubilee of the Queen.
It is hoped the Queen, 96, who is experiencing "episodic mobility problems", will attend part of the event, which is her official birthday parade, on June 2https://t.co/EHiX3JrKi2

— Times Politics (@timespolitics) May 22, 2022
Trooping marks the start of the four-day-long celebrations, but modifications are being made keeping her 'comfort' in mind. One of the plans considered is that the Queen would travel from the Buckingham Palace in a carriage and briefly inspect the troops. After this, she would retire with Prince Charles, Prince William, and Princess Anne on horseback representing her at the parade ground.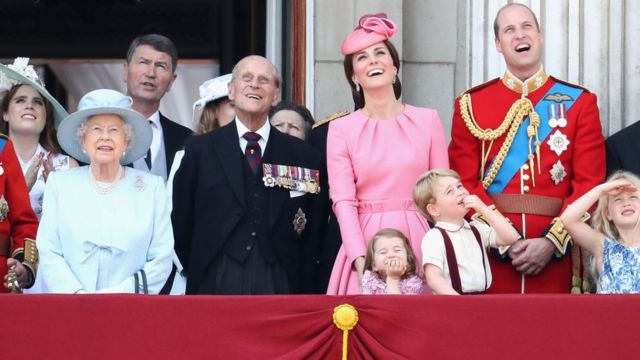 Reference: BBC
It is hoped that the monarch would reappear at the palace for the traditional balcony event with members of the royal family. In another plan under consideration, the Queen will have even less involvement, appearing only on the balcony at the end of the ceremony. Also, she will be joined by royal family members only, on the balcony.
It is implied that the Queen would not be present for most of the parade. Previously, she had attended all the ceremonies in her tenure on the horseback and seated on a dais in more recent years, except in 1955 when it was canceled due to a national rail strike.
Reference: The Mirror
It is reported that the Queen will not appoint a new royal colonel of the Grenadier Guards before Trooping, to spare Prince Andrew embarrassment over the sexual assault case.Military officials anticipate that a new royal colonel would be appointed before Trooping, with many favoring the Duchess of Cambridge, 40. But a royal source said the Queen is delaying the appointment to avoid "a dagger to the heart" for her favorite second son.
References: The Times, The Sunday Times
Featured Image source: The Times