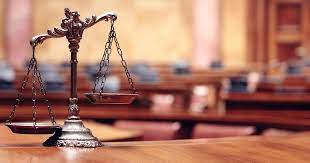 Article 14 of the Indian constitution guarantees equality to the Indians in the eyes of law.  There are several Non-Governmental Organizations out there spreading awareness regarding this facet of our constitution. However, we do not realise that there are certain loopholes in the system which act as hurdles to this noble idea.
The opinion regarding Uniform Civil Code is divided in the country. Although it might seem that a majority may not have any problem regarding the same, the possibility of the existence of a huge undercurrent against it can also not be ignored.
The Uniform Civil Code will ensure the equality of the countrymen ahead of the court of law, and the religious and personal laws will cease to be active. UCC aims to bring about equality in the theoretical sense of the word.
The constitution-makers did not include the provision of UCC in the fundamental rights. It was included in the Directive Principles, something which the state has to apply when it deems important.
According to Article 37 of the Indian constitution, the Directive Principles are not enforceable by law. However, the Supreme court of India has nudged the Government of India on multiple occasions to include the same (1985, Shah Bano case. 2003, John Vallamattom case, etc.)
Many consider the Shah Bano case to have been the best opportunity for the Indian state to implement the UCC. The political gimmick of a young Prime Minister to hold on to the traditional vote bank, not only compromised the stand of the government but also resulted in growing tensions in the decades to follow.
The decision to not support Shah Bano was seen as an attack on the progressive nature of Indian democracy by all the opposition members. Besides, how this episode turned the entire Ram janmabhoomi – Babri case into a bloody communal conflict is also well known to the nation.
The worry of those in the opposition today is not with the theory of UCC. The current government in the country has proved its slant towards the majority on multiple occasions. The fear is more of the execution of a law, which on paper might seem to be majoritarian to the stakeholders of many minority communities.
The  Hindu Code bill was passed in 1955. The law changed the age-old functioning of the religion. The law included Hindu Marriage Act, Hindu Minority Act, and Hindu Succession Act, among others. The Nehru government received a lot of backlash from the orthodox Hindus back then. Are the clouds of fear covering sound reasoning resonating with similar backlash in today's date?
Featured Image source – aspistrategist.org.au