According to a global investigation into the "Uber files", a trove of 1,24,000 leaked files, it has been found that the company secretly lobbied with governments across the world to relax labour and taxi laws. The data also reveals how Uber flouted the law, duped police, and exploited violence against drivers. The files were obtained by The Guardian and shared with the International Consortium of Investigative Journalists (ICIJ).
What are the #UberFiles? A guide to cab-hailing firm's ruthless expansion tactics, revealed in 124,000 documents leaked to @guardian https://t.co/PtrNXbTqF4

— The Guardian (@guardian) July 11, 2022
The leak consists of several messages, Whatsapp chats, memos, presentations, notebooks, briefing papers, and invoices from the Silicon giant's top and senior-most executives, who were also notorious for lobbying with top politicians.
Two of Barack Obama's most senior presidential campaign advisers, David Plouffe and Jim Messina, helped Uber to access leaders, officials, and diplomats.
The former vice-president of the European Commission Neelie Kroes secretly helped Uber to lobby with several Dutch politicians, including the country's Prime Minister.
As the economy minister, Emmanuel Macron went on to support Uber and its campaign to disrupt France's closed-shop taxi industry, even telling the company that he had brokered a "deal" with its opponents in the French cabinet.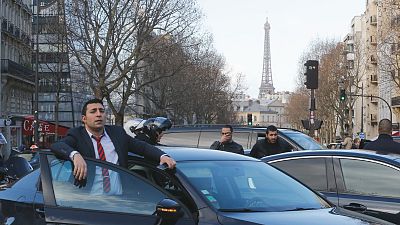 Credits: Euro News
---
The leaked files allegedly highlight the tenure of the company's former CEO Travis Kalanick who stepped down in 2017 after allegations of promoting a toxic work culture and even ignoring gender discrimination and sexual harassment at Uber. Leaked records cover the period between 2013 and 2017.
Credits: Getty Images
---
With respect to India, the Indian Express found that Uber blamed India's "flawed" criminal database, instead of taking responsibility for a driver accused of raping a 25-year-old passenger in New Delhi in December 2014.
Senior executives of the company ordered the use of a "kill switch" to prevent police and regulators from accessing sensitive data during raids on its offices in at least six countries, India included.
The five-year span covered in the files is crucial, as it is the time when Uber was expanding worldwide after gaining success at home. The period covered by the leaked data was marked by tremendous growth, as Uber used its record venture capital investments to subsidise journeys in cities across the world. By June 2017, when its controversial co-founder Travis Kalanick resigned as the CEO, Uber was already operating in more than 600 locations.
Credits: CNBC
---
However, CEO Dara Khosrowshahi proved to shareholders that the company could still deliver profitable growth. Five years later, Uber is now valued at $45bn and provides on-demand transport in more than 10,000 cities.
Uber's senior vice-president of public affairs, Jill Hazelbaker, said: "We have not and will not make excuses for past behavior that is clearly not in line with our present values." However, Mr. Kalanick said that, "he never authorised any actions or programs that would obstruct justice in any country".
References: The Guardian, India Today
Featured Image Source: Odisha Bytes