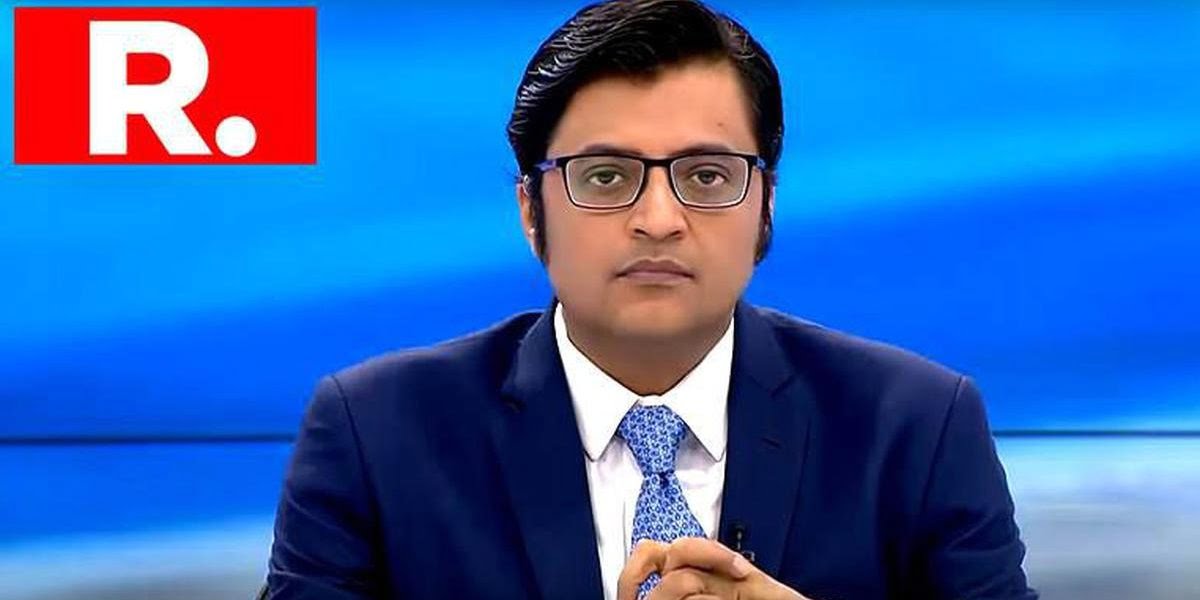 The #MumbaiPolice, yesterday (9th October) made a revelation that they have busted a TRP manipulation racket of one national and two local channels in the city.
#ArnabGoswami's #RepublicTV and two Marathi channels – Fakt Marathi and Box Cinema are the three news channels listed in the FIR. The owners of the two Marathi channels have already been arrested by The Detention Crime Branch of Mumbai police. Param Bir Singh, Mumbai Police Commissioner has said that certain households (illiterates) were paid Rupees 400-500 every month to keep these channels on throughout the day, irrespective of someone watching it. #TRP rates were being bought to increase the channels' advertising revenue, Mr Singh has said. He also said that it is likely that the directors, promoters and employees of Republic TV would soon be summoned and investigated. The police are also probing the bank accounts of the aforementioned channels. The investigation is based on a complaint lodged by Hansa, an agency which places rating meters in selected households whose data is used by #BARC.
Television Rating Points or TRP as it is widely known is a system which calculates the time a particular TV channel is watched in a specific time period. The system also considers the socio-economic categories of people who watch these channels. The time frame can be an hour, a day, a week or even a minute (which is followed in India). At the end of a week, this data is made known to the general public.
Next comes the question of how these rating points can be manipulated. The measuring meters are not installed in all the TV sets but a selected few and this data is usually confidential. When the channels can identify these devices, they bribe these household members to watch their channels all the time to increase their TRP. Sometimes they also cut deals with cable operators to ensure that as soon as the TV is switched on, theirs should be the first channel that appears. Rigging this data can highly benefit these channels as the TV sets with these devices theoretically represent what the entire nation is watching.
To understand how manipulation works, let us suppose that there are 500 households with meters in a particular place where the TRP of English news channels are being monitored. There are very slim chances of all the 500 households watching the same channel at the same time or throughout the day for that matter. If 250 households are watching English news channels and one of these channels manages to bribe 10-20 of these houses to watch their channel more, their TRP will automatically grow up which would hugely benefit them.
Broadcast Audience Research Council (BARC) was enlisted by the Ministry of Information and Broadcasting in July 2015 to carry out TV ratings in our country under the Policy Guidelines for TV rating in India (2014). Advertisers, ad agencies and broadcasting companies, represented by Advertising Agencies Association of India are the join owners of BARC.
Coming back to the matter in hand, there were 2000 meters installed in Mumbai by the agency Hansa, to measure TRP. Ex-employees of the agency are said to have shared this confidential data with the 3 channels listed in the FIR. In their official statement, Hansa research said that they and BARC had conducted an investigation for the past few weeks and the results of the same led them to filing a complaint against the wrongdoers.
Anyway, the sheer suddenness of this move has outraged Arnab Goswami, the Editor-in-chief of Republic TV. He has gone on air to tell Mr Singh that his father was a 'fauji' and thus he knows how to put up a fight. He also questioned who Mr Singh is to defame him (which confused me a little bit considering how Mr Goswami constantly defames other people on his channel every day). He also accused Mr Singh of conducting this investigation against his channel as they questioned Singh's investigation in the #SushantSinghRajput case. "He should issue a public apology or get ready to face us in court," Goswami has said.
#IstandwithRepublic, #IstandwithArnab soon started trending on Twitter as Mr Goswami's loyal fans jumped to his support. Arnab himself also started bashing his fellow competitor, India Today for covering the news of Republic TV's manipulation by giving out a statement that there has been no mention of his channel in the FIR filed by BARC, instead there was India Today's. #IndiaTodayTRPchor also started trending soon.
However, in a press conference soon after, Mr Singh confirmed that although India Today was named in the FIR, there wasn't any substantial evidence to continue the investigation against the channel. "In the FIR, India Today was named by one of the witnesses. But as the probe progressed neither BARC, nor witnesses, nor accused named India Today. All named Republic TV, Marathi channels. As of now no evidence against India Today. We are proceeding against Republic TV, Marathi channels." he said.
This isn't the first time the TRP manipulation allegations has surfaced in our country. Several news channels, regional and national have made allegations against their rival channels and accused them of TRP manipulations, some of which proved, some not. The I&B Ministry itself had accused BARC of underplaying the viewership of #Doordarshan two years ago. These claims were later rejected.
Irrespective of which channel does the deed, TRP manipulation is considered to be a fraudulent practice to attract more advertising revenue. It also gives false ideas to the people about the viewership scenario of the country. The fact that the senior leaders of the ruling party have come forward to defend Republic TV in the name of "media freedom" doesn't help the fight against the wrongful activity. Stricter measures must be taken by both BARC and I&B Ministry to put an end to such false behaviours and encourage clean journalism.
– Jahnavi TR
– Bengaluru
References – https://indianexpress.com/article/explained/explained-what-are-trps-can-they-be-rigged-to-help-a-news-channel-6716211/
https://www.ndtv.com/india-news/republic-tv-among-3-channels-being-probed-for-trp-manipulation-mumbai-police-2307106
https://thewire.in/media/republic-tv-trp-manipulation-mumbai-police
Picture credits – thewire.in