Playing sports for your country brings it fame and glory! However, this may often come with a lot of stress and pressure on sportspersons.
Abhinav Bindra made headlines for becoming the first Indian to win an individual gold medal in Olympics. However, a video has gone viral where he talks about how the liquor brand-Jack Daniel's helped him win a gold medal.
I rest my case Ladies and Gentlemen😊🥇🥃 pic.twitter.com/VbtGTn1ahc

— enn gee ess (@nee_el) August 19, 2022
He said this during India Today's Conclave on Olympic gold medallists in October 2021. Abhinav said,"The night before my Olympic final, I was nervous, I couldn't sleep, I was about to die. I went to my toilet kit and opened the two bottles. I drank them and then the next day, a gold medal! I was armed with self-respect and Jack Daniels, who the hell could beat me on that day. "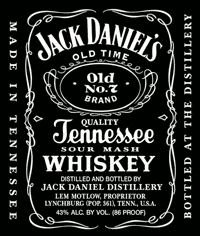 Credits: GIPHY
---
Neeraj Chopra was also present in the conclave. He funnily remarked," Don't know about others (athletes), but shooters would surely follow this!"
Social Media reacted to Abhinav's viral video, and as expected-he was trolled for the same. Twitterattis gave mixed reactions to his comments.
There are many who did the JD every day. But only one who got medal that day https://t.co/jXwsFYCwdS

— रंगरेज (@Lost_soul_in) August 20, 2022
To Hell with Red Bull gives you wings.

Jack Daniels gives you The Gold. 🥇🥃🥃🙂 https://t.co/XbSvXQB3lG

— Shiv Chaudhary (@Caspercove) August 20, 2022
While some lauded Abhinav for his victory, praising Jack Daniel's, a few pointed out the what-ifs from this incident.
A user went on to question what the shooter was promoting, another said that Bindra had set up a bad example, even if what he said was true.
Really??

No drugs checking?? https://t.co/ju2gODOeNS

— செல்வன்.சி. Selvan.C (@selvan4twit) August 20, 2022
Even if he did, he should not have shared this…. #BadExample https://t.co/KWqzSlJLs7

— Amar Deep Singhal (@amardeepsinghal) August 20, 2022
Some even speculated if Jack Daniel's used Abhinav Bindra for marketing their brand!
@JackDaniels_US great advertising from an Olympic Gold medalist shooter https://t.co/V3okxFtzRC

— Arun Agarwal (@arunragarwal) August 20, 2022
Reference: ScoopWhoop
Featured Image Source: India Today