Canadian coffee chain Tim Hortons has made its mark in South India, with the launch of two new outlets in Bengaluru, a year after its initial entry into the Indian market. The company's CEO, Tarun Jain, took to social media to share the exciting news. The first café opened its doors at Kempegowda International Airport's Terminal 2, followed by the second outlet in the vibrant 8th block of Koramangala. This expansion signifies Tim Hortons' commitment to bringing its unique coffee experience to the coffee enthusiasts of the city.
Tim Hortons has ventured further into the Indian market with its latest expansion into South India. This significant move marks a milestone in the company's journey since it entered India in August 2022 through an exclusive master franchise agreement with AG Café, a joint venture entity owned by retail conglomerate Apparel Group and Gateway Partners, an emerging markets alternative investment manager. With the inauguration of two new outlets in Bengaluru, Tim Hortons is solidifying its presence in the country.
The first of the two new outlets found its home at the Terminal 2 of Kempegowda International Airport, Bengaluru. This strategic location ensures that travelers passing through the airport can enjoy the distinctive Tim Hortons experience, including a wide selection of coffee offerings and delightful timbits, bite-sized fried-dough confections. Meanwhile, the second outlet, situated in the bustling 8th block of Koramangala, adds to the coffee capital of India's vibrant café culture.
Tarun Jain, Chief Executive Officer of Tim Hortons India, shared his excitement about the brand's expansion into South India through a LinkedIn post. He described the Kempegowda International Airport outlet as "one of our biggest and most beautiful stores so far." This particular store is hailed as the brand's first "coffee forward" outlet, promising customers an exceptional coffee experience alongside their favorite timbits and signature cheese melts. It's a treat for coffee lovers departing from the bustling airport.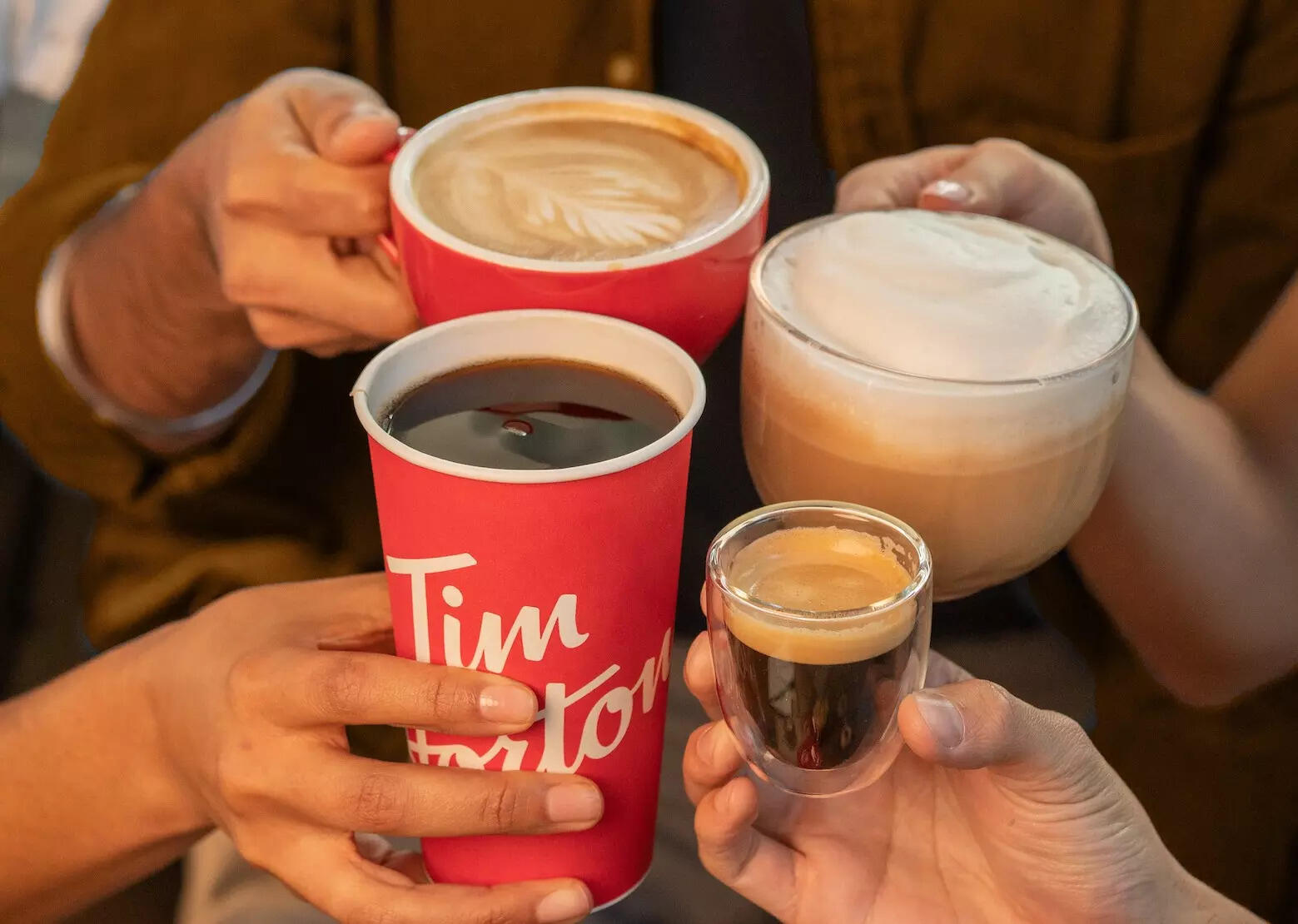 Since its introduction to the Indian market last year, Tim Hortons has been rapidly expanding its footprint. Currently, the coffee chain operates 22 stores across various cities, including Bengaluru, New Delhi, Chandigarh, Gurugram, Noida, Ludhiana, Patiala, Bathinda, and Mumbai. This growth is in line with the brand's ambitious plans to open more than 120 stores in India within a 36-month period, as reported by IndiaRetailing in January. The chain is also eyeing markets like Pune, Surat, and Ahmedabad for future expansions.
Founded in 1964 by Canadian hockey players Tim Horton and Jim Charade, Tim Hortons has grown into a global coffeehouse and restaurant chain based in Toronto. Globally, the company is operated by Restaurant Brands International Inc., boasting over 5,100 restaurants spread across 15 countries. Tim Hortons is renowned for its high-quality coffee, delectable snacks, and a welcoming ambiance, making it a favorite among coffee enthusiasts worldwide.