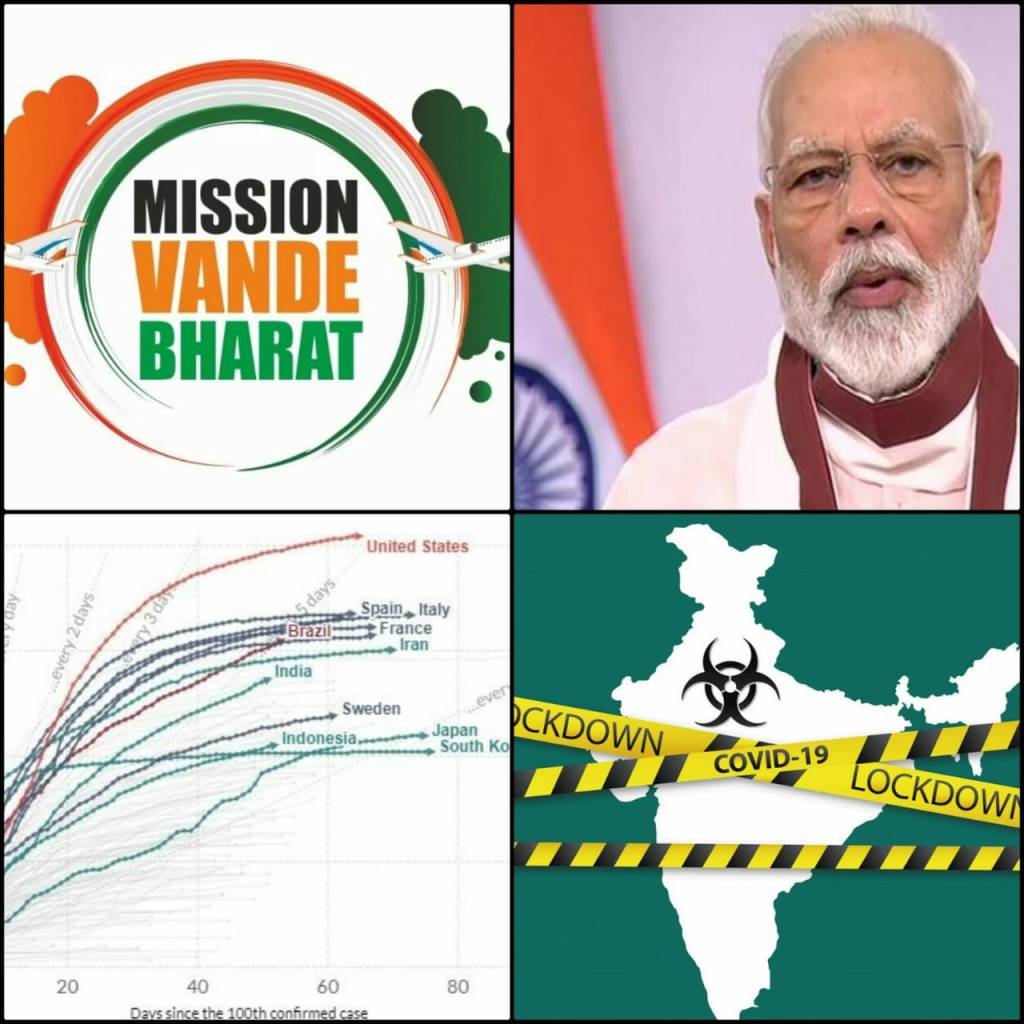 So, a few days ago, I decided to do a bit of research. It all started around March 2020, at least for me. I was in Belgium with my family and without any prior notice, Indian citizens were not allowed back into India, after a day.
Frenzy followed that. I was one of the lucky few ones who was able to travel back to India because of quick actions from me and my family. In my honest opinion, even if most countries ban inbound flights, they always allow flights that bring back their own stranded citizens.
This was the first step that was taken by the authorities that made life more difficult for people. After that, the government came up with "Vande Bharat" missions to "Save" stranded citizens. The ruling leaders always had a track record of creating a problem, and then marketing their "efforts" to make them look like the heroes.
I'm going to lay down some facts which most people would find hard to digest, about the gross mismanagement of the corona crisis, by the authorities.
Let us see what we have here.
India has a death rate of 7.3 deaths per 1000 people, as of 2020 (https://www.macrotrends.net/countries/IND/india/death-rate)
Death rate 10 years ago was 7.58 per 1000 people (https://www.macrotrends.net/countries/IND/india/death-rate)
Roughly 26,000 people die every day, in India
From 15th March, to July 18th, there have been around 26,800 deaths due to corona, in India.
In China, individuals older than 60 years and persons with serious underlying conditions were the ones that succumbed to death.( https://www.medscape.com/answers/2500114-197406/which-age-groups-are-most-likely-to-die-of-coronavirus-disease-2019-covid-19)
In the United states the adults aged 85 years and older were the ones at the highest risk, and age of 65-84 followed that, with a lower percentage. (https://www.medscape.com/answers/2500114-197406/which-age-groups-are-most-likely-to-die-of-coronavirus-disease-2019-covid-19)
This brings me to the question, is the virus as deadly as it is claimed to be, at least for India (a country with a huge amount of young population)? In the year 2018, there were 7,84,800 deaths in India due to cancer. The same year there were around 1,51,000 deaths due to road accidents, in India. Have the authorities banned substances that cause cancer? Do we have better infrastructure in the year 2020 to reduce such incidents? Have there been better screening and education system put in place to teach motorists the right practices?
Internationally, lockdowns are used to flatten the curve. What does this mean? Well, imagine you have a lot of hospitals being packed with patients, and you cannot really manage more patients unless you make more infrastructure for it. This is where lockdowns help. The idea is to reduce the number of cases until there is a necessary infrastructure to support the medical situation.
India was one of the first few countries who jumped at the opportunity to become international role models, to bring in a lockdown before there was any real spike in the cases. If lockdowns worked the way the responsible authorities thought it would, we would not be on the podium along with USA and Brazil.
There is no real evidence to support that any decision taken by the responsible authorities have been done with research and understanding of the scenario. For example, the time slots for grocery shopping. If you put time slots to avoid crowding at a place, it becomes counterproductive. Mainly because, the less timeframe there is, the more people are going to be at a venue during that time slot, and, hence crowding the location. A bigger example is the "Financial package" that the government provided. A lot of the countries literally provided real no-strings-attached money to citizens and companies. Our authorities literally asked us to go take more loans. And, I personally have experience with banks where they do not really give out loans, even if it is backed by a specific scheme, for small businesses. It's quite ironical considering that most banks jump at the opportunity to get scammed.
I am no expert, so I cannot tell you what the authorities should have done. But, the economic impact of the actions of the authorities is going to have a more deadly impact on the society than the virus itself. Unemployment in India has gone up to 24% in May. An article on May 5th, 2020 (https://economictimes.indiatimes.com/news/politics-and-nation/suicide-leading-cause-for-over-300-lockdown-deaths-in-india-says-study/articleshow/75519279.cms) by the economic times India says that suicide was the leading cause of for 300 non-corona deaths, which was triggered by the distress due to the lockdown.
Such economic lockdowns all over India is going to cause more financial and mental distress among a lot more people. The impact of these actions, which are not backed by any research or simulations, would not be over once Covid-19 has bitten the dust. The impact will last for a long time. There are tons of businesses those are suffering due to such rash decisions. Many may not even be able to recover from this.
The ruling authorities have been expecting a lot from the citizens, while they offer nothing in return. There are no real results in any of their actions. If the authorities do not take the right decisions, what is in store for the future of the country is going to be a lot more deadly than a virus.