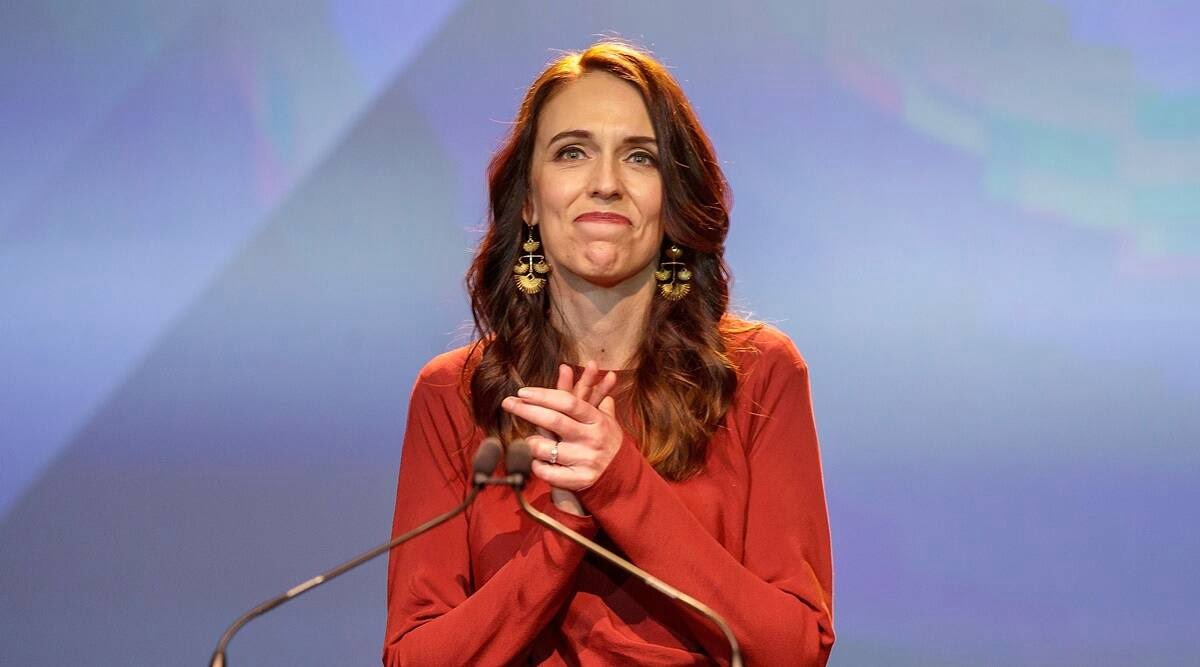 #JacindaArdern has been re-elected as the Prime Minister of New Zealand for the second time yesterday (17th October). Today, she has said that she views the election results "as an endorsement of her governments efforts to stamp out the Corona virus and reboot the economy". Indian Prime Minister #NarendraModi took to Twitter to congratulate his counterpart in Auckland. "My heartiest congratulations to the PM of New Zealand @jacindaardern on her resounding victory. Recall our last meet a year ago and look forward to working together for taking India-NZ relationship to a higher level," he said on Twitter.
Ardern's win has been termed as historical as this is the first time in 24 years that New Zealand would have a chance to have a single-party government as her #LabourParty has won a whooping majority of 64 seats out of 120. However, she still needs to take a call on whether she would form a single-party government or opt for coalition with the #GreenParty and New Zealand First Party who were her allies during her first term. Ardern has declared that the government formation will happen within three weeks from now.
The elections also enabled a comeback for the Maori Party which represents the indigenous community of the country. The Green Party also won a mandate of 7.6% but First Party didn't receive enough votes to sit in the parliament. 40-year-old Ardern's win is attributed to her "go hard, go early" Covid management strategies as well as how well she handled the crisis of the murder of 51 worshippers at two mosques in Christchurch. When she met the families of the victims wearing a #hijab, she garnered a lot of praises from people all over the world for her empathetic approach. She was also good at managing the crisis when the country experienced a dangerous volcano eruption.
Jacinda was also in the news towards the end of September as she admitted to having used Cannabis "a long time ago" when she was younger, during an election campaign debate with her National Party counterpart #JudithCollins on a TV channel. In the same debate, when asked about which way she would vote in the pending cannabis referendum which would legalise the production and sale of fresh and dried cannabis for those over 20 years of age, Ardern declined to respond. As this response sought some criticism, her supporters argued that as a voter, she too deserved the right to privacy.
During the same debate, Ardern revealed some of her prospects for NZ if she gets re-elected which once again garnered her praises from all over the world. She promised to eradicate child poverty and subsidise sanitary products for girls and women. Earlier in June, she had also announced that sanitary products would be free for all school-aged people in NZ in the line of her commitment to eradicate "#periodpoverty" in the country. among many other things, Jacinda had also promised that she would declare a climate emergency if elected again.
Jacinda's centre-left approach has worked out well for her so far and now it is 'all eyes on her' as the world is waiting to see how successful she would be in fulfilling her promises and bringing about positive changes in NZ. Leaders from across the world like #BorisJohnson, the PM of the United Kingdom, #JustinTrudeau, the PM of Canada and Pakistan PM #ImranKhan have all taken to social media to congratulate Ardern on her re-election.
Ardern also received a congratulatory message from The #DalaiLama, the Tibetan spiritual leader. "I congratulate Jacinda Ardern on her party's resounding victory in the New Zealand general election. I admire the courage, wisdom and leadership, as well as the calm, compassion and respect for others, she has shown in these challenging times" he tweeted.
– Jahnavi TR
– Bengaluru
References – https://www.hindustantimes.com/world-news/jacinda-ardern-marks-landmark-victory-wins-new-zealand-election/story-nkBEBLcjb9QywhCys5ShyO.html
https://www.ndtv.com/world-news/new-zealand-prime-minister-jacinda-ardern-to-form-government-within-3-weeks-after-historic-election-win-2311872
https://www.hindustantimes.com/india-news/look-forward-to-working-together-pm-modi-congratulates-jacinda-ardern-for-poll-win/story-aqdMFzTBAxBuegwVOztWqM.html
https://www.theguardian.com/world/2020/sep/30/jacinda-ardern-admits-cannabis-use-in-heated-new-zealand-debate
Picture credits – indianexpress.com