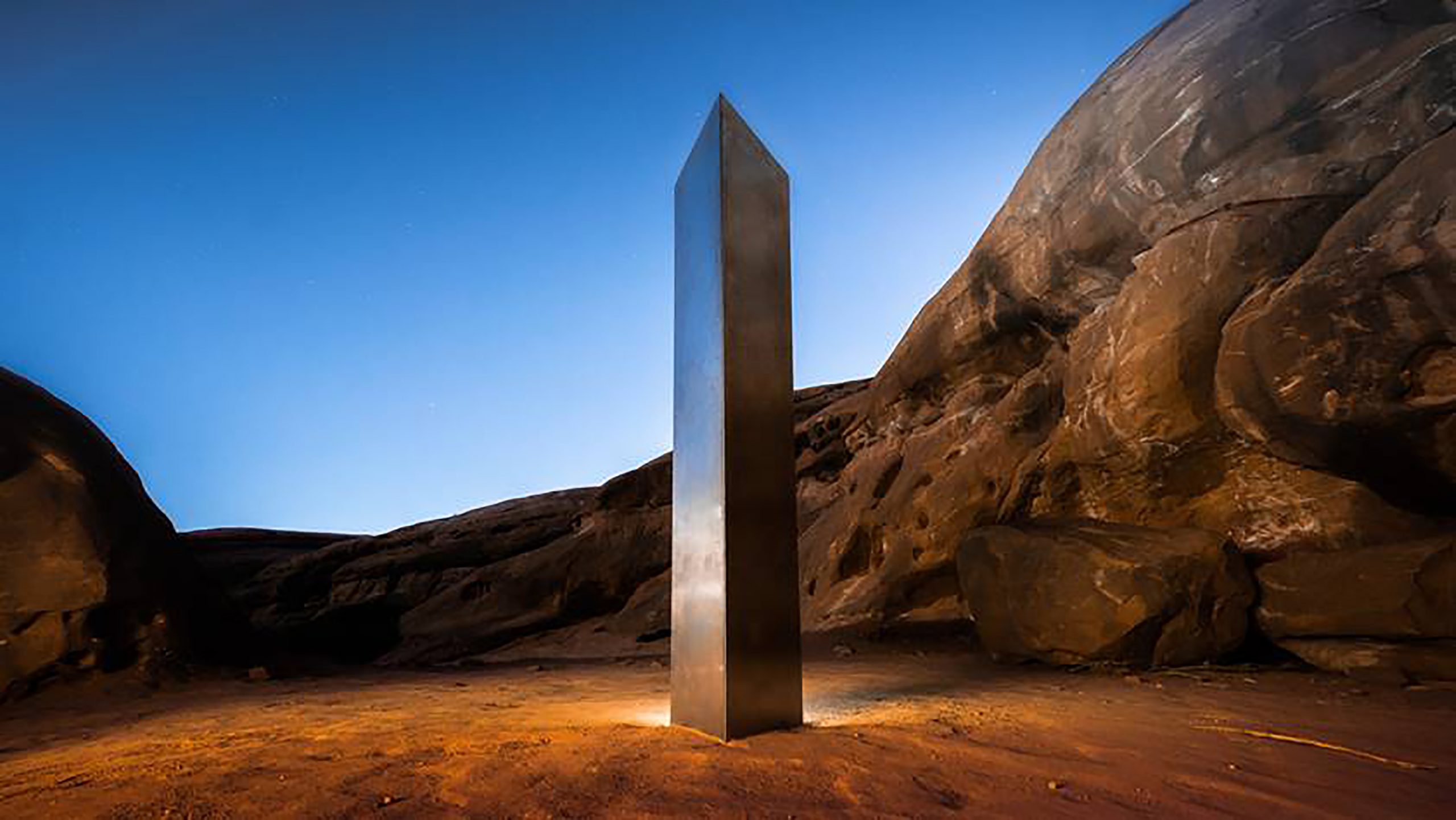 Mysterious shiny monoliths started cropping up around the world, starting with Utah, United States of America on November 18 followed by Romania, England and recently in Netherlands. This appearing and disappearing object has taken the internet by storm and conspiracy theorists have taken a dive to come up with any and all explanation they can for this mysterious occurrence.
What is a monolith?
According to the Collins Dictionary, a monolith is a "very large, upright piece of stone, especially one that was put in place in ancient times". Stonehenge is perhaps the most famous example of a collection of monoliths.
What is so special about these monoliths?
Unlike Stonehenge, these monoliths are made out of shinny reflective metal. The mystery is that they appear out of nowhere and disappear too. But what has really made them popular on the internet is the comparison of these monoliths to similar ones in Stanley Kubrick's classic sci-fi film 2001: A Space Odyssey. In the movie, monoliths were shown to be planted by aliens to trigger a leap in human evolution.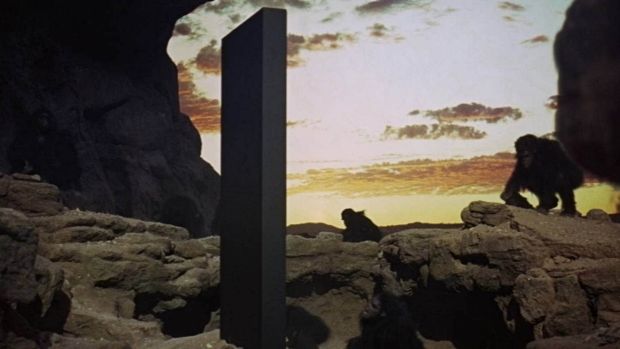 Sightings of the monoliths
November 18: All this started with the sighting of the first monolith in Utah's Red Rock country. US state's wildlife agency discovered a 10-12 ft tall, three-sided reflective metal monolith at the base of a canyon during a routine survey of bighorn sheep. But when a helicopter team was sent down to investigate, the monolith had disappeared. Later, a video emerged on the internet where a man named Sylvan Christensen and three other men were seen removing the monolith for environmental reasons.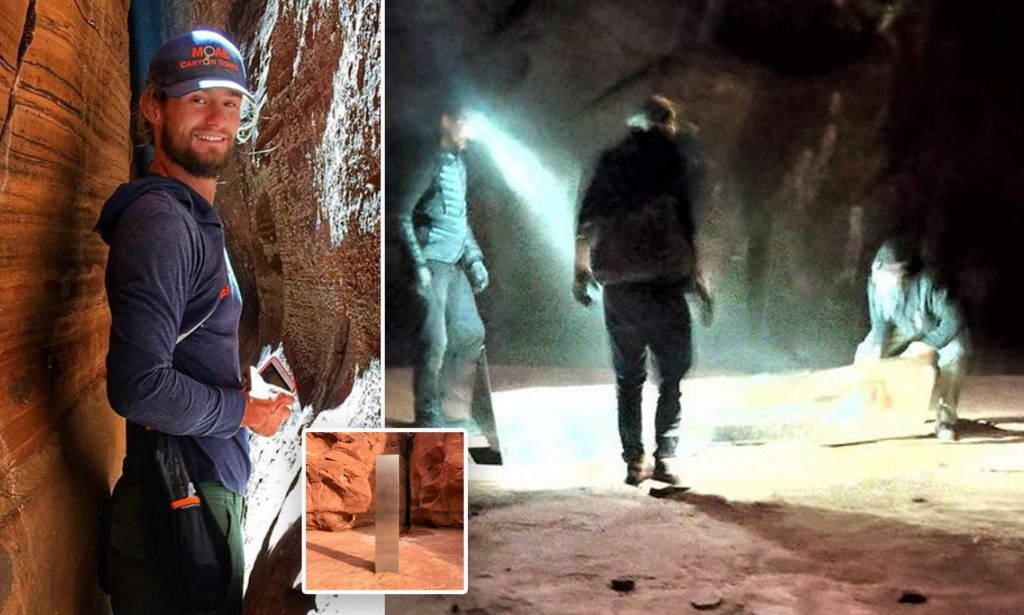 December 1: A similar monolith was found spotted near the Petrodava Dacian Fortress, a local archaeological landmark in the northern Neamt country of Romania. However, the same too vanished after few days only leaving a small hole covered with soil in its place. The Piatra Neamt mayor Andrei Carabelea wrote on Facebook, "There is no reason to panic for those who think there is still life in the universe. My guess is that some alien, cheeky and terrible teenagers left home with their parents' UFO and started planting metal monoliths around the world. First in Utah and then at Piatra Neamt. I am honoured that they chose our city."
December 2: A third monolith is found in California, at the top of a hiking path on Pine Mountain in Atascadero. It also disappeared after a few days. However, this time, an anonymous collective called The Most Famous Artist took credit for the ones in Utah and California, and claimed that has been selling replicas of the monolith for $45,000 each.
December 5: Again, a monolith was spotted on the beach of Isle of Wight in England. A 29-year-old designer from West Sussex named Tom Dunford has claimed responsibility for the monolith sighted on the Isle of Wight, saying he created it "just for fun".
December 6: The last monolith to be spotted was in Netherlands. It was discovered by walkers in a nature reserve near the village of Oudehorne. The monolith was surrounded by water and ice. Local media speculates it is some kind of publicity stunt.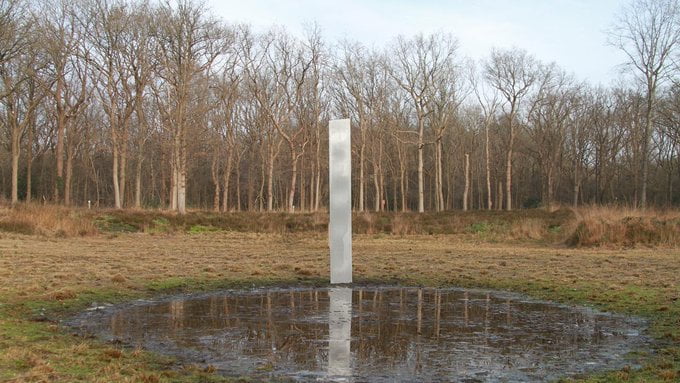 Theories behind these monoliths
Most authorities and media houses are speculating these occurrences are works of some artists, created and installed in the vein of the Land Art movement which emerged in the 1960s and 70s. And many artists have made claim to these works, even though there is no solid proof for it.
Some are still expecting it to be some kind of add propaganda to promote a product or a cause, though it seems very unlikely as nothing of that sort has come up.
Another theory is that, it is all probably a hoax or prank to induce fear or belief of the extra-terrestrial. However, there is no doubt about the fact that conspiracy theorists jumped at the first occasion of drawing a similarity of the monoliths spotted with monoliths in the movie 2001: A Space Odyssey, claiming this is a proof for extra-terrestrial or alien life form.
By: Mahasweta Sarkar
Reference
Picture Credits
Traveller
The Independent
Insider