MP Vasant Kumar passed away on 28 of August 2020 after he was diagnosed with COVID-19. The 70 year old Congress leader was undergoing treatment at Apollo Hospitals, Chennai. A team of multidisciplinary doctors were monitoring him while he was on ECMO and ventilator support. He was admitted in the hospital on August 10 and was undergoing treatment for 15 days. His wife Tamil Selvi has also tested corona positive and is under treatment.
H #Vasanthakumar, Congress MP from Tamil Nadu's Kanyakumari, had earlier raised the seriousness of the coronavirus pandemic in parliament. While making suggestion to tackle the crisis of the global pandemic, he was mocked at and later his mic was cut off. He was the first Lok Sabha MP to die due to COVID-19.
Many offered their condolences on social media including the PM #NarendraModi. He offered his condolences by tweeting, "Saddened by the demise of Lok Sabha MP Shri H. Vasanthakumar Ji. His strides in business and social service efforts were noteworthy. During my interactions with him, I always saw his passion towards Tamil Nadu's progress. Condolences to his family and supporters".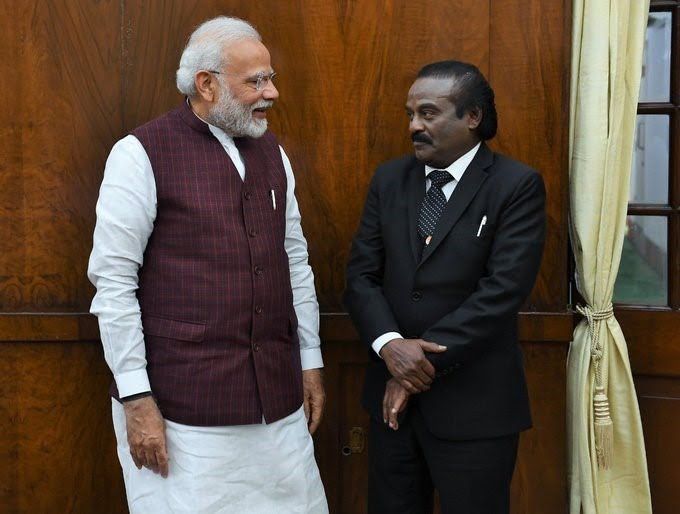 Kumar's story is one of the best example of "Dream Big, Work Harder". Born in a small town of Kanyakumari he finished his primary education at a Panchayat Board School in his hometown. After which he pursued his Bachelor's degree in Tamil Literature from Madhurai, and later finished his masters as well. In the mid 1970's Kumar came to Chennai to help his brother Kumari Ananthan who was then a congress functionary during the elections. He later found himself a job at the local appliance store where he worked as a salesman for a meagre salary of Rs.70 per month. He used to cycle long distances to deliver the appliances on monthly instalments. After working for VGP (the retail store) he eventually got promoted to the branch manager and was then earning Rs. 300 per month. When asked to relocate to Mumbai, he quit his job and started his own business because of the mere love he had for Tamil Nadu.
He started his business with only Rs. 22 and no capital investment. One of his customers from VGP helped him start his business, a huge capital was required. His customer was moved by his resilience and hard work he sold his shop and lent him Rs. 8,000 on one condition that he repays him within 6 months. And that was the beginning of "Vasant and co".
In the year 1985 when Asian Games came to India, it was Vasant who came up with the scheme of "monthly Instalments" something which is practiced even today. The introduction of the Color Television sets and the Asian Games were the best combination for Vasant's scheme. Kumar then advanced a finance company to help him run the EMI scheme for his customers.
And later followed his older brother's footsteps into Politics in 2006. He was elected to the state assembly in the year 2016 from Nanguneri constituency and in 2019 he won the Lok Sabha polls from Kanyakumari constituency. Kumar was a renowned face of Congress in Kanyakumari and Nagercoil.
– Daniya Khattib
– Bengaluru
Sources: www.theweek.in