A budget-friendly drink for every college-goer, the old monk's iconic flavor, and reputation cannot be disputed. While some laud themselves at the nostalgia of spending weekends with our beloved dark-colored rum, others steer clear to other affairs, when their pockets mint out more money.
The fans, however, swear their allegiance to the feisty drink which for our delight, can also be mixed with water!
Phew! those days were the best. However, if you were aware of its murky past, not so much.
Not known to many, the now declining rum brand was once connected to the Jallianwala Bagh massacre- an unlikely thread that joins an iconic drink to one of the darkest days in pre-independence India.
Even the death of Kapil Mohan, the MD of Mohan Meakin on January 6 2018 could not make fellow Indians dig into their histories. A few stories later did the truth come out.
A thread of  blood
It was first launched in 1954 by Edward Abraham Dyer, a Scotsman and the father of Colonel Reginald Edward Harry Dyer. He set up a brewery in Kasauli, Himachal Pradesh, to cater to the diverse palette of the British.
Known as Dyer Breweries, the site launched Asia's first beer 'Lion'.
After testing success he went setting up breweries at Simla, Solan Lucknow, and Myanmar.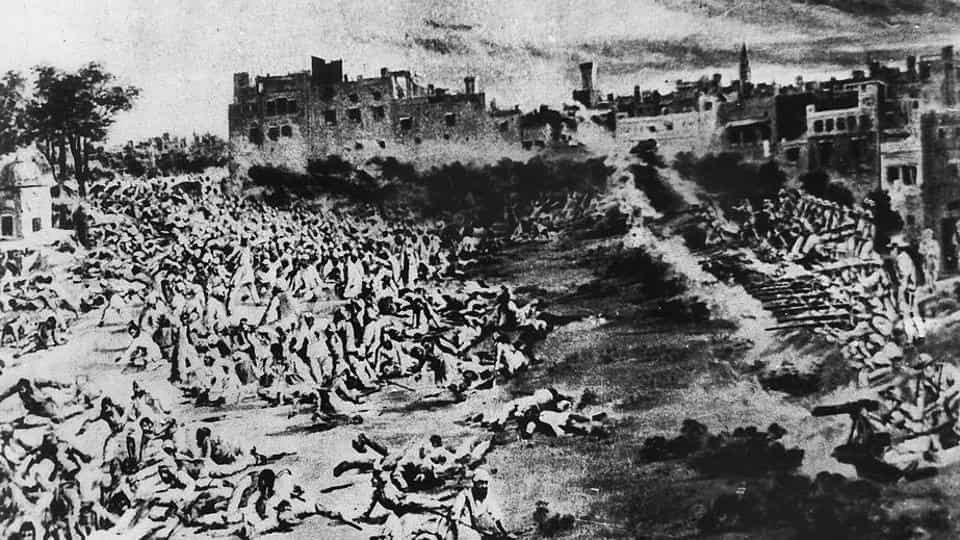 Although the father was known for his expertise in entrepreneurship, his son came to be famously known as the 'Butcher of Amritsar', as Colonel Dyer was solely responsible for the despicable massacre of hundreds of innocent civilians at the Jallianwala Bagh in 1919.
In 1887, HG Meakin, an entrepreneur bought the Simla and Kasauli sites, which operated separately until the end of World War I. Soon after, both the sites merged in what came to be known as Dyer Meakin and Co Ltd.
However, in 1937, the company chose to rebrand itself, to Dyer Meakin breweries before being renamed again in 1966, years after Narendra Nath Mohan took over large shares of the company.
Ridding off the tainted family name, the company came to be known as Mohan Meakin Breweries.
Here's where Old Monk comes into the picture. Reportedly a creation of Mohan's son Ved Rattan Mohan, the versatile drink was first introduced in the country in the 1960s.
Once dominating the Indian market, the liberalization in the 1990s led to the introduction of foreign brands, which singled out the rum brand at the corner.
Nevertheless, the beverage, bottles of which are still hoarded in the houses of fellow fans, remains to be another nostalgic drink, and on a historical note, another broken promise of British India.