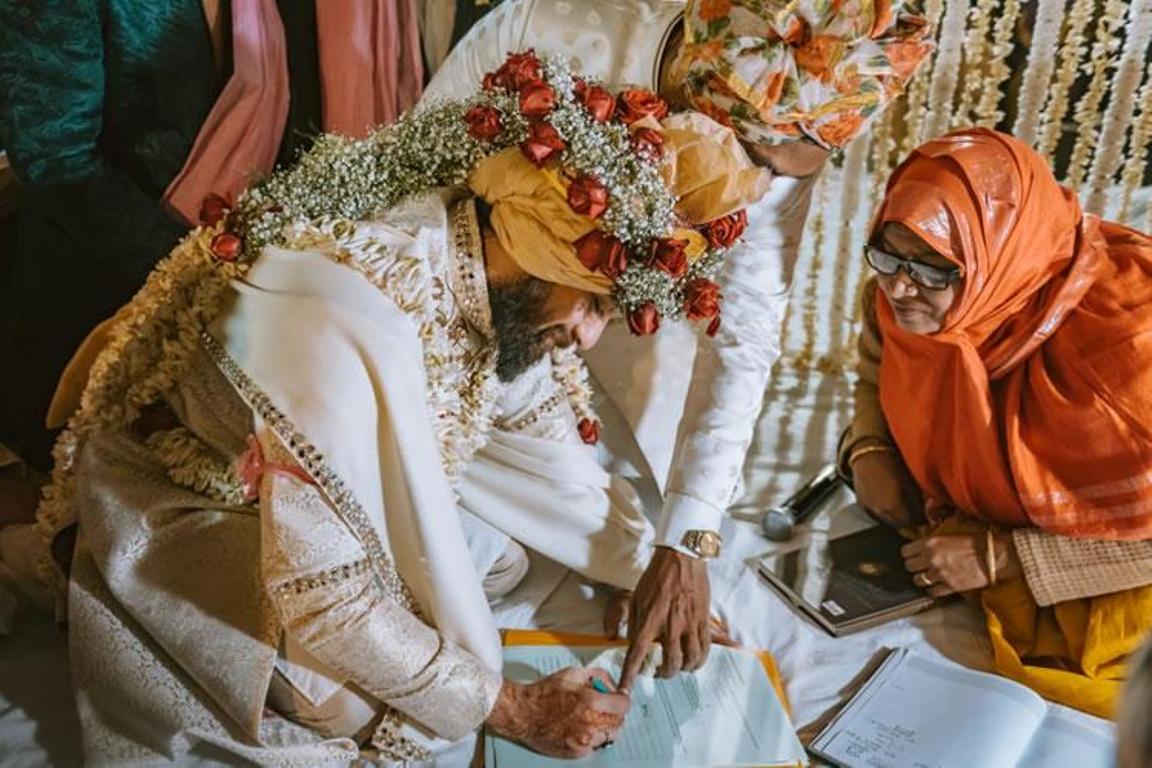 Source: medianews18.com
With the world changing rapidly some of the rituals that were male centric in the society are changing as well. People are adopting the new culture and creating a change in the society. Marriage being an auspicious ritual not only  engaging the bride and the groom but also their families, and it is a promise made to each other. Usually, the priests or qazis appointed for marriage were male but now the number of women priests and qazis are increasing and performing the marriage ritual.  Hakima Khatoon, a women qazi and an employee of  Nari-O-Shishu-Kalyan Kendra in Howrah, West Bengal, which helps and council women and victims of domestic violence remembers the time when she was given the opportunity of becoming a women qazi in 2017 alongside with her colleague Jamila Lasker and conducting their first ever nikkha. Maya McManus adds "There was no information anywhere either online or in person, we got in touch with the Bhartiya Mahila Muslim Andolan (BMMA), Mumbai, and got a lead and in December 2018, just a month before our wedding in Kolkata, we got our qazi." She also added that there were no oppositions from both the families regarding the same.  Hakima Khatoon before starting her course said that she spoke to the Imam regarding the same.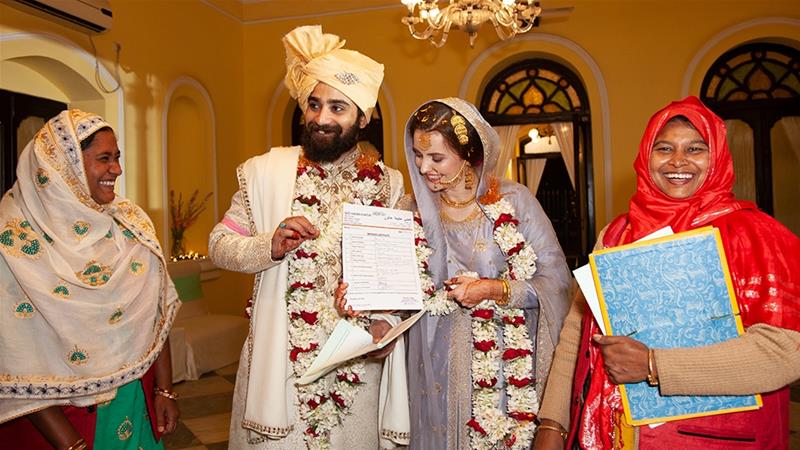 In the 80's and 90's Kolkata based Gauri Dharampal conducted a seize of weddings including Bengali actor Aparna Sen's elder daughter. Rohini Dharampal daughter of Gauri Dharampal is following the tradition and is booked till 2023. According to her when people from high society appoint female priests it's more of a style statement but when middle-class families do the same it's a sign that time is changing. Rohini and her team of six female priests translate and explain the Sanskrit mantras to the bride and the groom. "One of the things that ma did was talk families out of performing kanyadaan," says Rohini. She explains that in the Vedas, the wedding is about promises and rituals like maala badal, sindur daan, kanyadaan came very late and marriage rules like bride wearing a sindoor, covering her face, mother can't attain her own daughter's wedding, etc all are unjustified.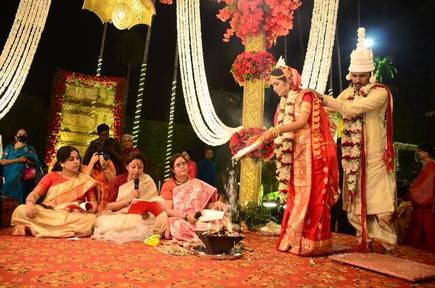 Her main focus is to educate people. Rohini says the only thing that gives her immense satisfaction is that the bride and the groom understand the mantra while reciting because of her explanation. In 2022, a couple celebrating their 10th anniversary and has booked Rohini to carry out their wedding rituals again. She and her team believe in practical approach and their idea is to modernize it.
Agrees Brahmaramba Maheshwari, a women priest based in Mysuru (or Mysore) who has conducted more than 1000 weddings as well as griha pravesh pujas, upanayana and homams says that awareness is spreading across India and around the world and the Indian women priests have travelled far and wide bringing people together in the holy matrimony. They organize online classes for people to learn in India, Australia etc. Brahmaramba says "Commitment is very important. Once you hold hands, you don't leave. I explain everything in detail so the participants at the ceremony understand what the mantras mean". She also explained the meaning of the word "VIVAH", vi mean special relation between body, mind and soul and vah means vahana; a vehicle that carries them. "We are the boss, so why should we not choose to profess whatever we like" says Brahmaramba.