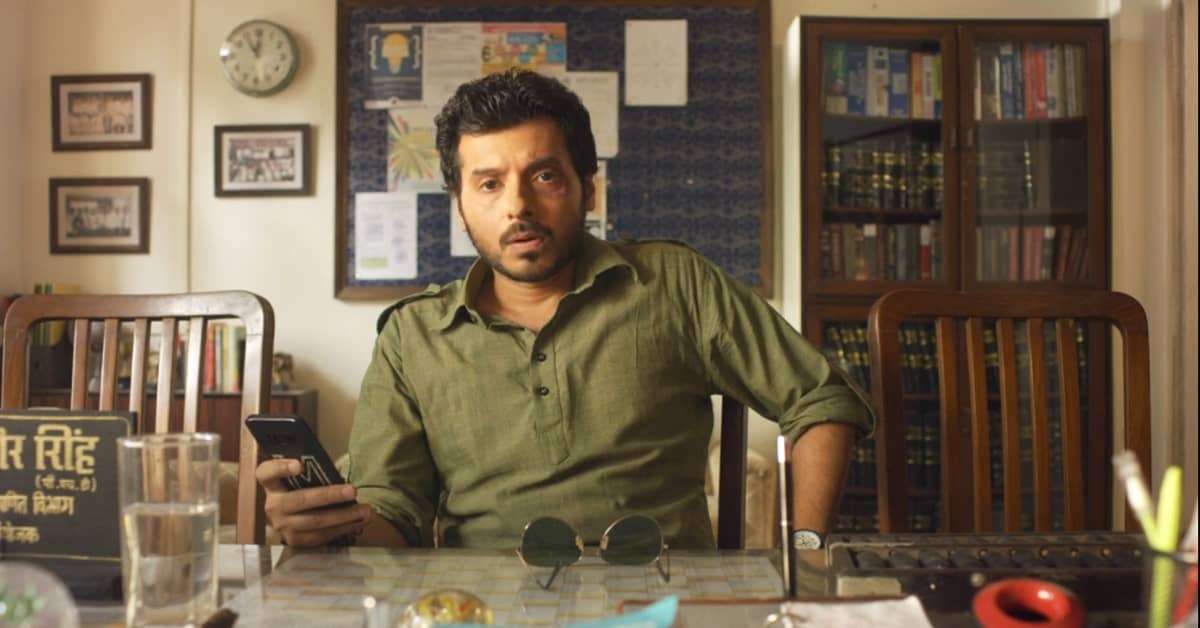 The gruesome daylight killing of #NikitaTomar– a 21-year-old girl outside a college in Haryana, shook the entire country with its heinousness. The main accused, #Tausif hailing from Sohna in Gurgaon and his accomplice Rehan were arrested by the police a week ago. However, Tausif confessed that he committed the crime after being inspired by a similar sequence in '#Mirzapur', in which Munna shoots a woman. To which, the real cast behind the character of #Munna– Divyendu replied,
"I feel very unfortunate. Something that is made for pure entertainment, if you #misconstrue that…I feel sad. Why do people get inspired by evil? It's a question we need to ask our society. What have we done with our youth that these things excite him? Is he #unemployed? Is he #uneducated? In our country a 18-year-old can choose the government but does he have that intellect."
There are similar instances of '#real-life' crimes getting inspired from '#reel-life' movies and shows. In 2019, the Gujarat police busted a gang, who seemed to have drawn inspiration from the film '#Dhoom 2′ for committing #robberies. According to the police, the masked robbers were involved in looting the cash from the ATMs which were installed at the outskirts of the state. The robbers used to spot ATMs with the help of Google Maps. After looting the cash from the ATMs, they used to push their speedy car into a moving truck in order to get away from the police.
Parikshita Rathod, SP, East Kutch said,
"After receiving two complaints we analysed the robbery carefully. For looting the cash from the ATMs, the robbers used high-tech technology. They used to wear masks and gloves before entering the ATMs and damage the CCTV cameras. We got to know about their move of hiding the car inside the truck after we found that Bolero car in which they were traveling was not seen in the footages of some of the routes in the CCTV. The car was not even seen near the toll plaza. Then we suspected that they are using a truck to hide the car."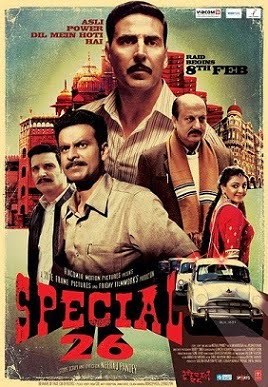 Inspired by Bollywood movie '#Special 26', a gang of four persons posing as income tax officers 'raided' a house in west Delhi's Rajouri Garden area in 2019 and decamped with ₹ 48 lakh in cash, police said on 14th April, adding that two of them have been arrested. Those arrested have been identified as Nitin Sood (32) and Praveen Kumar (30), and later on the officials reported that ₹ 22.45 lakh in cash was recovered from them.
On June 20, 2020, #ZeeNews reported the arrest of a gang which cheated innocent people by similarly on lines of 'Special 26' and committed all sorts of crime in order to live a luxurious life. During their interrogation, the gang members revealed before the police that they had committed 36 acts of crime in the national capital before their arrest.
Surprisingly, the 2005 #crime-comedy film, '#Bunty Aur Babli' also reportedly led to many crimes. In 2016, A man and his female friend, who met on a social networking site in 2012 resorted to crime for making quick money. The Delhi police reported that two of them were involved in over two dozen cases of attempt to murder, theft, robbery, snatching, assault and attacking policemen on duty. The duo later confessed of being inspired by the film 'Bunty Aur Babli'.
It seems that inspiration comes handy and easy to gangsters when there is a similar hit criminal movie or series . In 2011, the Mumbai police arrested three persons in robbery. The youngest of those arrested, Santosh Gupta (18), apparently liked to call himself '#Chhota Maya Dolas', after the #D-gang mobster whose life and violent end was the subject of the flick '#Shootout at Lokhandwala'. On being asked the reason of naming himself as such, Gupta replied,
"Because I look like him."
According to Senior Inspector Sanjay Satardekar, Gupta was traced through his mobile. Before arresting him, cops called him up incognito, only to be left bemused with his answer, "Hello, I am Chhota Maya Dolas". According to Satardekar, Gupta was a bright student and wanted to be a cop. But he fell in the wrong company of petty offenders who further egged him on into the seedy world of crime. They were the ones, incidentally, who made him see 'Shootout', that completely turned Gupta's future around for the worse.
The high-spirited Riya Gautam of 21 years, dreamed of flying the skies as an air hostess. Her journey was abruptly cut short by a #stalker who brutally stabbed her to death in broad daylight in New Delhi's Shahdara on July 5, 2017. She was stalked for many months and had registered a police complaint against the man. In another incident, on July 15, a 17-year-old girl was doused with kerosene by a stalker inside her house in Kottayam, Kerala.
Nevertheless, several #Bollywood movies have always glorified the '#heroic' and #misogynistic act of stalking. For instance,
'Tu hi lage sohni tenu mari jawa line main….boyfriend bana le', goes a song from the recent movie, 'Mubarakan', which shows Arjun Kapoor chasing Illeana D'Cruz or the popular line-
'Tune English mein jab humko daanta, toh aashiq surrender hua; pyar se maara galon pe chanta toh aashiq surrender hua', from Badrinath ki Dulhaniya, with Varun Dhawan chasing an uninterested Alia Bhatt.
"A 16 year old boy murdered a girl for unrequited love in Meerut. When the child was brought to us, we asked him why he had done this and he said that he had been inspired by the film '#Raanjhanaa' to stalk the girl and woo her with his love."
– Naresh Paras, regional co-ordinator Western UP , Quality Institutional Care and Alternative For Children.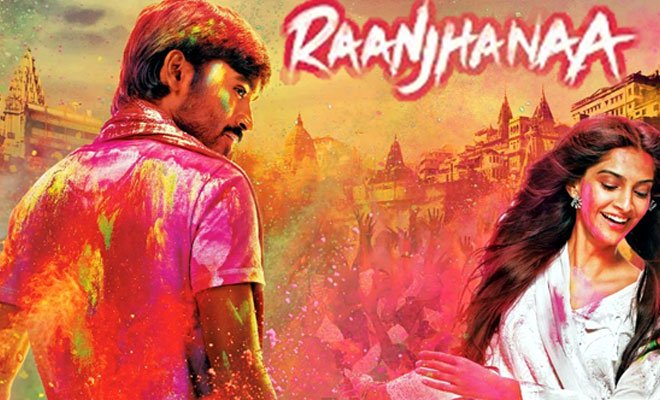 Since centuries, Bollywood films and songs have been normalizing and glorifying stalking as an act of '#true love'. According to the National Crime Records Bureau, the number of stalking cases in 2015 was 6,266. Yet, these figures likely do not capture the entire scale and horror of stalking. It has been several years since stalking was recognised as a form of violence against women under IPC Section 354D. But there are persisting number of cases which are still reported along the lines of stalking and many more go unregistered.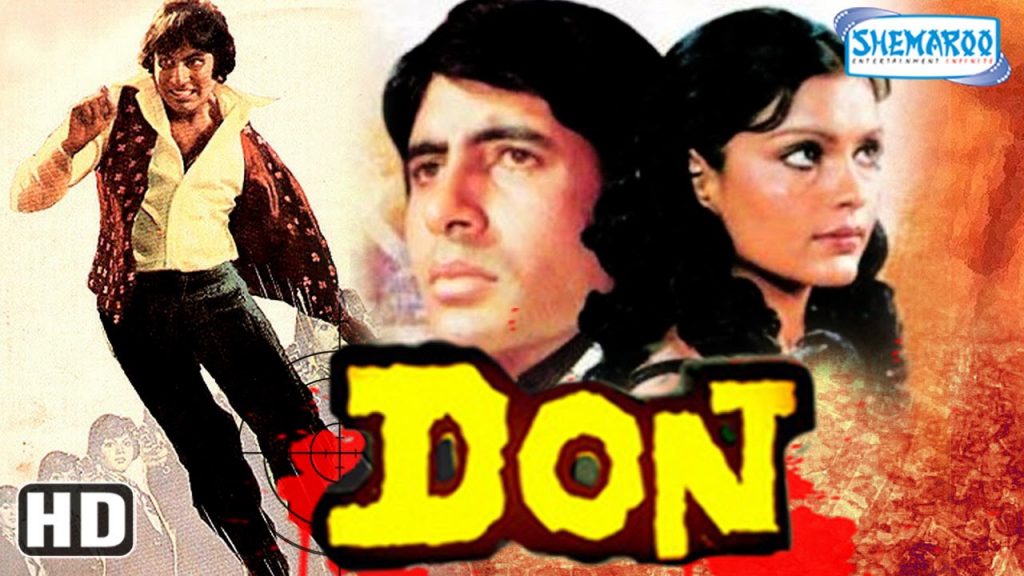 The Rowdy sheeter, Tanweer Ahmed grew from a small-time extortionist to a dreaded name. He was reportedly a die-hard #AmitabhBachchan fan and was smitten by him after watching, '#Don', '#MuqaddarKaSikandar', '#Trishul' and '#Mr Natwarlal'.
"Tanveer was particularly fascinated by Bachchan's style of brandishing a gun or a knife on screen. Back then, Bengaluru was unfamiliar with the #gunculture. Knives, choppers, machetes and swords that outlaws referred to as lambiwali were more common. Tanveer copied Bachchan's fight sequences and began wielding his chopper in true filmy style."
-The Bhais of Bengaluru (Book)
There are several other well-known movies like- #OceansEleven, #Scream and #TaxiDriver which reportedly led to many crimes committed along similar lines. However, it is high time for us to ponder about the role of such aggressive and violent movies/shows that evoke heinous crimes in the society. Movies and TV Shows are primarily based within the '#Entertainment Industry' and must know to use this media power to encourage and depict the #positive picture. While these visual representations often tend to portray the '#harsh reality', it should be accountable and take the responsibility of its consequential effect among a large audience.
Sources:
1) https://timesofindia.indiatimes.com/city/agra/Happy-new-year-robbers-were-inspired-by-Dhoom-movies/articleshow/51145238.cms
2) https://www.ndtv.com/cities/inspired-by-dhoom-2-gujarat-gang-attempt-atm-heist-arrested-2077381
3) https://abcnews.go.com/Entertainment/films-shows-inspired-real-crimes/story?id=16836535
4) https://screenrant.com/movies-inspired-real-life-crimes/
5) https://www.thequint.com/entertainment/celebrities/divyendu-sharmaa-reacts-to-nikita-tomar-murder-inspired-by-munna-from-mirzapur#:~:text=Recently%20the%20video%20of%20a,which%20Munna%20shoots%20a%20woman.
6) https://zeenews.india.com/india/nikita-tomar-murder-32-held-from-mahapanchayat-were-influenced-by-inflammatory-whatsapp-messages-2322111.html#:~:text=Nikita%20was%20murdered%20in%20broad,Nuh%2C%20have%20also%20been%20arrested.
7) https://www.deccanchronicle.com/nation/current-affairs/300719/kutch-gang-inspired-by-dhoom-2-arrested-for-robbing-cash-from-atms.html#:~:text=Kutch%3A%20The%20Gujarat%20police%20busted,the%20outskirts%20of%20the%20state.
8) https://www.indiatoday.in/crime/story/four-conmen-posing-as-it-officers-rob-rs-48-lakh-in-delhi-1501945-2019-04-15
9) https://zeenews.india.com/delhi/delhi-police-busts-film-special-26-inspired-gang-seizes-luxury-cars-cash-jewellery-2291017.html
10) https://timesofindia.indiatimes.com/city/delhi/inspired-by-bollywood-films-friends-took-to-crime/articleshow/56363804.cms
11) https://www.ndtv.com/mumbai-news/teen-inspired-by-d-gang-mobster-462214
12) https://thewire.in/film/bollywood-stalking
13) https://timesofindia.indiatimes.com/entertainment/hindi/bollywood/news/UP-criminals-inspired-by-films-and-TV-shows/articleshow/46967154.cms
14) https://www.thestatesman.com/books-education/book-explores-bengalurus-underworld-1502526795.html
Picture Sources:
1) NewsBytes
2) Yash Raj Films
3) Bookmyshow
4) NewonNetflix
5) Indian Express
6) Youtube