Thayagraj stadium was built for the 2010 Commonwealth Games and is a multi-discipline facility that attracts national and state athletes as well as footballers.
Over the past few years, athletes and coaches have complained that they were forced to call it a day after 7 PM, earlier than their usual training time. The apparent reason was that Delhi's Principal Secretary of Revenue, Rajeev Khirwar wanted to walk his dog at the venue half an hour later.
"We used to train till 8-8.30 pm under lights earlier. But now, we are asked to leave the ground by 7 pm so that the officer can walk his dog on the ground. Our training and practice routine has been disrupted," said a coach. Khirwar, a 1994 batch IAS officer described the allegation as ' absolutely incorrect'. He added that he did take his dog for a walk 'sometimes' at the facility, but it certainly did not hamper the athletes' training there.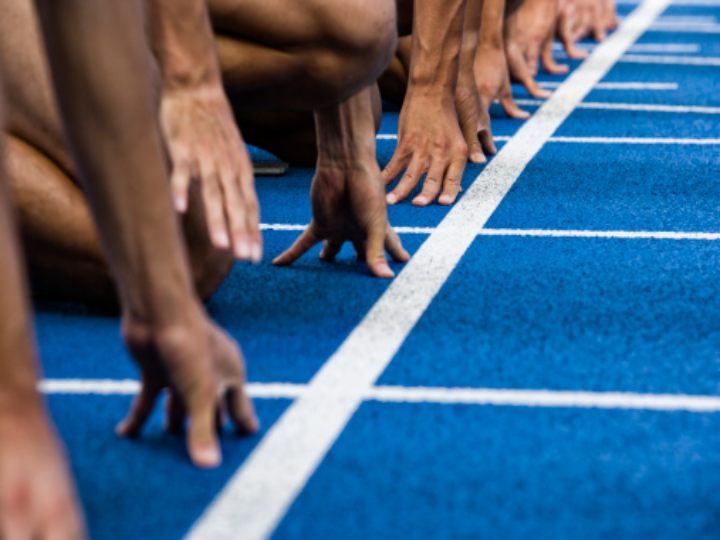 Credits: ABP News
Stadium administrator Ajit Chaudhary told that the official timing in the evening is 4-6 pm but "considering the heat" they allow athletes to train until 7 pm. However, he did not share any official order specifying the timing and added that he was not aware of any IAS officer using the facility.
"We have to close by 7 pm. You can find the government office timings anywhere. This (stadium) is also a government office under the Delhi government. I am not aware of any official using the facilities to walk his dog. I leave the stadium by 7 pm and I am not aware," Chaudhary said.
It's not a dog's life if you are the dog of an IAS officer. https://t.co/QnIFpu37AR

— Harsh (@harsh8848) May 26, 2022
A parent of the athlete called this behavior "unacceptable"."My child's practice is getting disrupted. Even if they say they use the facilities late at night, can you justify using a state-owned stadium to walk your dog?" said the parent.
Several athletes had to shift their training to Jawaharlal Nehru Stadium where children are allowed to train till 8.30 PM. However, the stadium said that there is a lack of space due to a large number of athletes training during the summer break and the main stadium track is still under renovation.
Who is this officer? Initiate enquiry against him @ArvindKejriwal How can he stop athletes from using the Thyagraj stadium https://t.co/Kh8aVvlhEx

— Lokesh Sharma (@sharmalokesh6) May 26, 2022
Social media grew furious and called out the officer for treating the facility meant for national and state-level players as a "dog-walking park". They reacted in favor of the trainees, saying that there was a gross misuse of power by the Revenue Secretary. Social media was quick to show its democratic power as politicians responded across party lines.
The Ministry of Home Affairs transferred Principal Secretary Sanjeev Khirwar hours after the Delhi government announced that all sports facilities would be open till 10 PM. Khirwar's officer wife Rinku was later transferred to Arunachal Pradesh. Sources have confirmed that the MHA considering 'further action' against the two.
References: The Indian Express, Money Control
Featured Image Source: OpIndia