The need for entertainment has become quite a prerequisite now, what with all the work and academic induced stress. Individuals have been able to indulge themselves into the search for entertainment because of the affordable as well as "rewardable" rates of mobile internet services and Wi-Fi connections as well as the offers on the #OTT platforms.
Various shows are being consumed consciously today, with the ever increasing trend of #BingeCulture. Some of these shows even have cult following while some cater to the general public.
One of these cult favourite shows in #Mirzapur. This action crime thriller produced by Excel entertainment, is all set to thrill its audience in its second instalment. First released in 2018, this #AmazonIndia series has the rich boutique of actors such as #AliFazal, #PankajTripathi, #SheebaChaddha and #VikrantMassey as part of its huge ensemble cast.
With the release of its second season on the 22nd of October 2020, fans of the show have finally received what they were demanding for on social media. With hash tags such as #Ms2w trending on social media, fans have been curiously waiting for the second season. Enthusiastic watchers of the show have recharged their OTT accounts and internet services, as well as looked at alternative sources for the consumption of this much awaited season.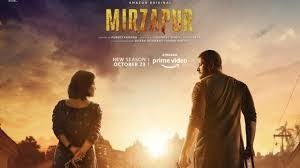 However, if you have watched the show and haven't understood the hype, or haven't been able to appreciate as much as the others, or if you simply haven't watched the show at all – here are ten shows you can choose from to watch instead.
1. #BlackMirror -This post-apocalyptic dystopian TV series serves all your dark fantasy needs and doesn't fail to titillate all your six senses. First broadcasted in 2011, this show has five seasons of psychedelic episodes that are not related plot wise rather have a connection in the doomed universe logic. Owing to the pandemic situation, the creators have paused working on the sixth season, however is it sure to be released in the future.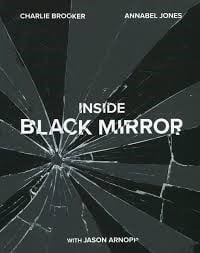 2. #TheGoodPlace – This comedy series created by #MichaelSchur, premiered in 2016. This show has its own quirky way of instigating us to think about life, philosophy, eternity and the afterlife. This Kristen Bell, Jameela Jamil and Ted Danson starrer masterpiece concluded with 53 episodes ranging over four seasons on the 30th of January 2020.
3. #Brooklyn99 – This show with its unusual and rare approach into the police procedural plus comedy genre is a must watch if you are a person who craves for comedy as well as some brain action. With its seven seasons, this show has wonderfully depicted the carious ills that plague the society as well as provided just and unbiased commentaries regarding the same. With the raising awareness of police brutality and its consequences, the writers have decided to shuffle up some aspects for the upcoming eighth season. This show was co-created by Dan Goor and Michael Schur. However, fans are eager as ever to consume the contents of this show.
4. #ParksAndRecreations – Yet another show co-created by Michael Schur along with Greg Daniels, this show is so much more than just comedy. It deals with the need for #PoliticalLiteracy and the need for workplace harmony despite of clashing ideologies. This show has an ensemble cast of the multitalented #AmyPoehler, #AubreyPlaza and #NickOfferman and not to mention that our Star-Lord #ChrisPratt got his big break from this show. This show premiered in 2009, running through seven seasons never fails to make you laugh out loud.
5. #Schitt'sCreek – This Canadian television sitcom developed by Dan and Eugene Levy is a comedy show that traces the lives of a filthy rich family that goes bankrupt and is left with nothing but a dirty little town named as Schitt's Creek. Watch this show for the brain tickling comedy and the dark comedy that it truly embodies. The first season was released in 2015 and the show concluded with six seasons.
6. #SexEducation – This British drama is not just a teen show as it tackles the dire need for sex education in academic curriculums. Starring Emma Mackey, Asa Butterfield and Ncuti Gatwa, this show is all that you will need to sort your weekends. Two seasons in, this show was first released in 2019, and is all set for its third instalment quite soon.
7. #ThisIsUs – First released in 2016, this NBC show is sure to make smile, will definitely make you cry and will always make you think about life, relationships and families. This show traces the lives of Kevin, Kate and Randall, an unusual triplet sibling group with an interesting birth story. Watch this show to get your sinuses all cleared up and to fall in owe with your family members after you are done watching. Five seasons in, this show has the equal blend of drama and romance. New episodes of the fifth season will be released on 27th of October 2020.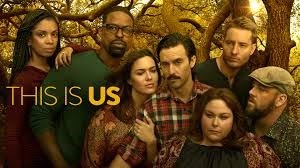 8. #TheVampireDiaries – This show is for all those who loved twilight and all those who could not understand the hype as it will make you fall in love with vampire fiction all over again. Based on the books by L J Smith that go by the same name, this show has the perfect blend of drama, horror and teenage romance. With many morally ambiguous yet lovable characters, this show was first broadcasted in 2009. The show ran through eight seasons and left the fans teary eyed. However, talks of a new season have been making the rounds, but with the change of cast of course.
9. #TheOffice: This mockumentary show takes its own comedic approach to present the days of workers in a mundane "ordinary paper company". This show was first broadcasted in 2005 but it failed to attract the audience. However, with its nine seasons and various plots and storylines it has developed quite a cult following. New discoverers of the show don't miss to go back for some re-runs of this hilarious show.
10. #Seinfeld – It is always a good option to go back to the classics and this show "about nothing" is the perfect choice. It has all the flavours of comedy with lovable characters such as Jerry and Kramer and it doesn't fail to attract TV show enthusiasts even to this day.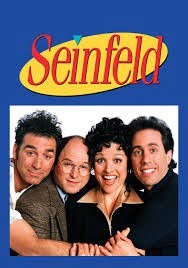 – Ananya N K
– Bengaluru
Image credits:
Pinterest