Telangana has been put on a high vigil after massive protests erupted against BJP MLA Raja Singh over obscene remarks made on Prophet Mohammed on Monday night.
Full story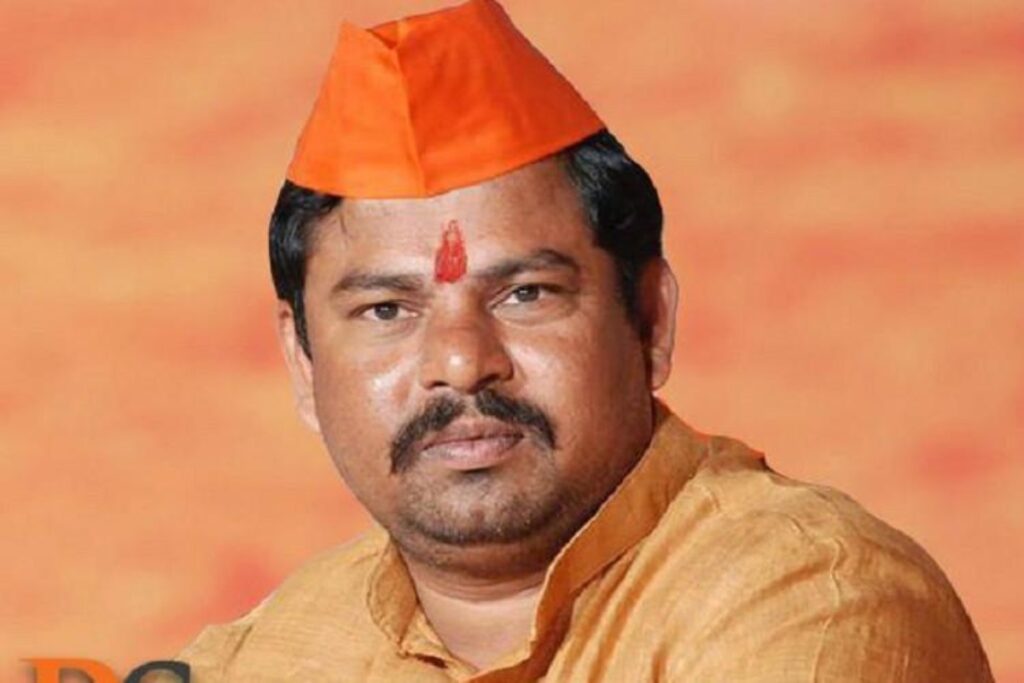 Police personnel in Telangana are on high alert in the districts of Adilabad, Karimnagar, Nizamabad, Vikarabad, and Mahbubnagar after the BJP MLA made derogatory remarks about Prophet Mohammed. Security has been increased around Mangalhat and Dhoolpet to protect Raja Singh.
There will also be a higher vigil at the inauguration of the new Chandrayangutta flyover by IT and Industries Minister KT Rama Rao (KTR) on Tuesday. 
'Chalo Goshamahal' has been trending on social media to bring together protestors. 
Raja Singh's security has risen. He already has a bulletproof vehicle and two bodyguards.
The controversy 
Raja Singh protested comedian Munawar Faruqui's show in Hyderabad. The government paid no heed to the MLA. The MLA released a video on Monday night which caused outrage among Muslim communities in Telangana.
What did Raja Singh say in the video?
He bad mouthed comedian Munawar Faruqui and his mother two days after the comedian's show was held in Hyderabad.
"….I thought to myself, 'He is abusing Lord Ram and Sita' so I should research about the almighty of his and people who wear round caps (Muslims). The moment I did it, I found something very shocking in the video. The video said it s about a 53-year-old man. In that, it says that the man married a six-year-old (referring to the Prophet Muhammad)," said the MLA.
After the video was released, the Dabeerpura police booked him. 
There were massive protests at the Hyderabad commissioner of police office at Basheerbagh. Protestors demanded the arrest of Raja Singh. When the group swelled up in numbers, police officials physically lifted the protestors and shifted them to police vehicles in order to avoid a large gathering. Hyderabad Youth Courage president Mohd Salman and other workers are taken into custody as well.