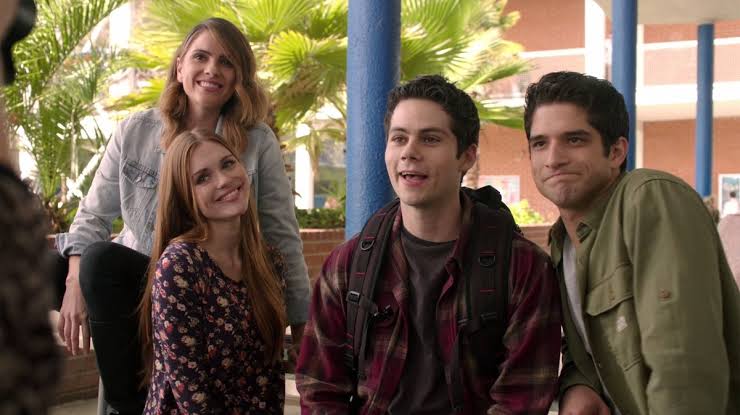 Fans have gone crazy ever since the announcement of MTV's favorite Supernatural drama "Teen Wolf" coming back with a movie sequel. Teen Wolf was one among the most popular series of the supernatural genre, spanning for 6 seasons from 2011 to 2017, making a total of 100 episodes. The series gained popularity quickly due to the intriguing storyline and the great set of cast.
Teen Wolf revolves around Scott McCall, who becomes a werewolf unexpectedly and tries to navigate High School while fighting evil alongside his best friend, Stiles Stilinski. Tyler Posey and Dylan O'Brien plays the two main characters in the series.
"I'm just excited to play this character again," Posey told Entertainment Weekly. "I miss him, I love him."
The actor said that he has "no idea" what the premise of the film will be, but he's thrilled to play a more mature version of Scott.
"What I'm most excited for is to see them age," he added. "We were in high school for what seemed like 10 years."
"High school was such a character in itself on the show, so I'm excited to see how it's going to be without that sort of character of a school involved," he added. "It will be interesting."
According to the movie's press release, Davis is returning "with talks underway with the original cast."
The film will be released on Paramount+ in 2022.
As of now, It's unclear who else officially signed on for the film, but Linden Ashby, who played the role of Sheriff Stilinski told a fan on Twitter that they can expect more scenes between his character and Stiles Stilinski, played by Dylan O'Brien.
Other previous "Teen Wolf" cast members, like Colton Haynes (Jackson Whittemore), Dylan Sprayberry (Liam Dunbar), and Crystal Reed (Allison Argent), also reacted to the movie news on social media but didn't indicate if they were reprising their roles.
The untitled movie was announced on September 24, 2021, on the anniversary of the "Teen Wolf" series finale. It'll be written and executively produced by Jeff Davis, who created the original series. Davis is also working on a new show titled "Wolf Pack," based on the book series by Edo Van Belkom.
The logline for the movie reads "A full moon rises in Beacon Hills, and with it a terrifying evil has emerged. The wolves are howling once again, calling for the return of banshees, werecoyotes, hellhounds, kitsunes, and every other shape-shifter in the night. But only a werewolf like Scott McCall, no longer a teenager yet still an alpha, can gather both new allies and reunite trusted friends to fight back against what could be the most powerful and deadliest enemy they've ever faced."
Reference:
Image: