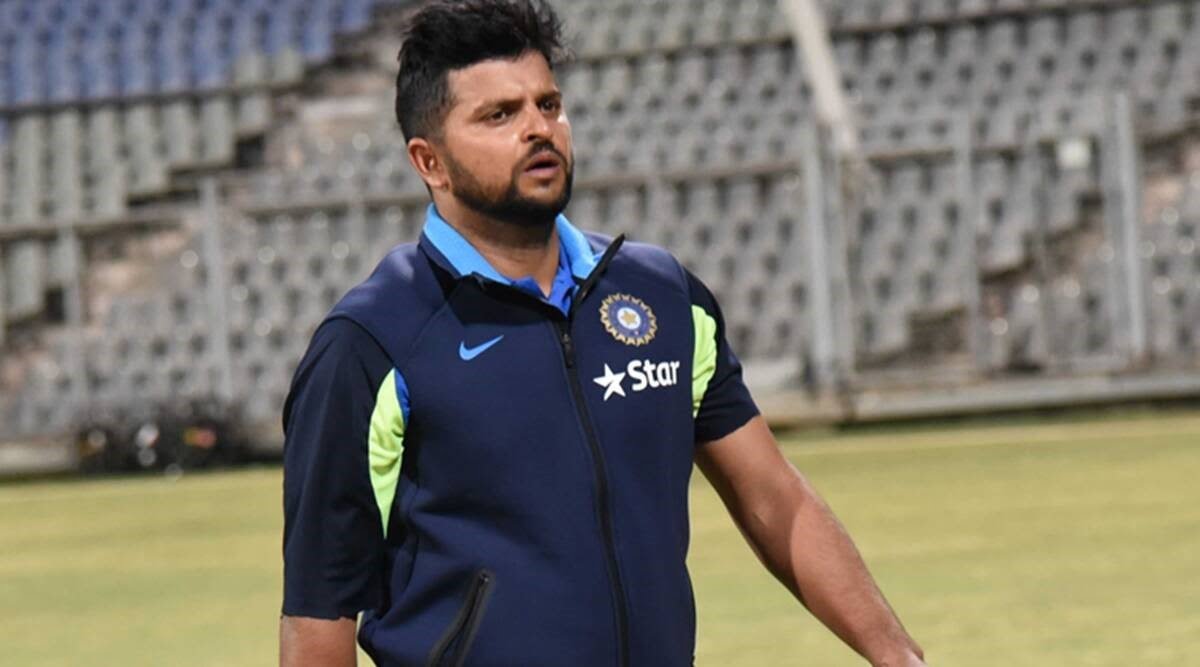 On 1st of September, 2020 the former Indian cricketer and batsman Suresh Raina tweeted a post mentioning "It's a horrible incident" and bursted out his anger regarding the incident of 19th and 20th of August in which his uncle Mr Ashok Kumar of 58 years old was badly injured after the attack and died on the spot in Punjab. There were three to four members of the "Kale Kachhewala" gang associated with this attack but the people are not yet identified. The gang attacked his family when they were resting on the roof top of their house in their village in Pathankot's Thariyal.
Raina added that not only this, even his bua and two cousins were also seriously injured and after fighting for a quite long time, Kaushal Kumar of 32 years the elder son of Ashok died on last Monday 31st August night at a private hospital, Pathankot's SSP Gulneet Singh Khurana said and his aunt is in critical condition with life support. While their second son Apin, 28 is out of danger now after he had his jaw surgery as per the statement of Khurana.
Raina and his family are still in dilemmas that who are behind these attacks. So he has requested the Punjab Chief Minister Captain Amarinder Singh to investigate the matter. In another post in the twitter he said, "Till now, we don't know exactly what happened that night and who did this and what is the reason behind this" He mentioned the Punjab Police and the CM of Punjab in that post.
Raina came back to the country last week from UAE, where the IPL is suppose to begin from 19th September, 2020. But he returned back in the country. After he landed in India, he did not mention the reason to come back at his very first statement. Suresh is getting full support from his cricketer friends during this bad time. On being asked about the converstion with Chennai Super Kings owner Mr N Srinivasan, Raina said "He is like my father and he can figure out if something is wrong." Raina even mentioned that there is nothing personal among him and the team. Speaking about it further, he said it is his personal issue so he did not want to continue his performance in IPL. Otherwise no one would leave huge amount of money without any serious reason, said The Cricketer. When Srinivasan commented that,"I don't buy or own the players, how will I know the reason?"Raina replied to this and said that he did not know the exact reason behind leaving the CSK camp. So, he had a word with the team and the owner. Now he and the others just want to get over it.
Inter- state raids have also been done to look into the incident and the culprits who are suspected in similar past crimes. The police are suspecting more some more people from Himachal Pradesh and Uttar Pradesh as criminals in this incident. Moreover, their cell phone locations have also been traced. The entire investigation team is continuing their duty in raiding the Gurdaspur, Tarn Taran and Amristar in co-ordination with the local police. Some local people who are working under the government have also been suspected. The CCTVs of the area where the incident occurred have been checked. Investigations are still suggested by the senior inspectors and the investigators. However, some similar incidents in Punjab also looked into to trace who were in jail or who are out. Tht GDP assured the CM of Punjab to keep updating him to ensure the investigation is going on till the culprits are dragged behind the court bars.
The CM of Punjab made a promise to the cricketer to look into this matter. The CM Captain Singh also assured him to give justice to his family. He also ordered the DGP Punjab Police to investigate, identify and arrest the culprits behind this as early as possible. In a tweet Captain Singh mentioned, "My DC and SSP have met his family and assured them to bring the criminals in front of them and give them justice. The police lodged a FIR under sections 460, 459 and 458 of IPC at Shapur Kandi Police Station. Director General of Police (DGP) Dinkar Gupta confirmed that a four member SIT headed by Inspector General SPS Parmar has been formed to probe the attack. SSP Gulmeet Singh Khurana, SP Prabhjot Singh and Dhar Kalan DSP Ravinder Singh are also some of the other members of SIT. Mr Ishwar Singh DGP of Law and Order has been given the task to deeply look into the matter and continue day-to-day investigation.
AHANA MAITY
KOLKATA
REFERENCES
https://www.livemint.com/news/india/suresh-raina-breaks-silence-what-happened-to-my-family-was-horrible-11598945131773.html
https://indianexpress.com/article/sports/cricket/suresh-raina-family-punjab-deserve-answers-suresh-raina-6579284/
https://www.hindustantimes.com/cricket/a-father-can-scold-his-son-suresh-raina-on-csk-owner-n-srinivasan-s-remarks/story-OlyMGJv1jTyxcMCasp9ZVP.html
https://www.crictracker.com/he-didnt-know-the-real-reasons-suresh-raina-responds-to-n-srinivasans-comments-on-him/