Ex-BJP spokesperson Nupur Sharma was criticized left, right, and center for the controversial comments she made on Islam and prophet Mohammad that triggered a series of events in the nation as well as internationally.
The court added that Sharma's comments had set the entire country on fire, blaming the unfortunate incident at Udaipur, where a tailor was murdered, on her outburst.
Supreme Court slams Nupur Sharma and says she should apologise to the whole country. Supreme Court says she and her loose tongue has set the entire country on fire. Supreme Court says her outburst is responsible for the unfortunate incident at Udaipur, where a tailor was murdered

— ANI (@ANI) July 1, 2022
The Supreme Court said that she must apologise to the whole country for her remarks. The court is hearing her plea to transfer all the FIRs registered against her across several states to Delhi for the investigation.
"She has threat or she has become security threat? The way she has ignited emotions across the country… this lady is single-handedly responsible for what is happening in the country," Justice Surya Kant reacted, as senior advocate Maninder Singh pointed out that she was facing threats to life.
Supreme Court says Nupur Sharma has "threatened the security of the nation."https://t.co/jBnPq7PR99

— Mint (@livemint) July 1, 2022
Singh said she had given a written apology, but Justice Kant remarked that it was too late for her to withdraw and added that it was done "conditionally, saying sentiments hurt". Nupur being a lawyer, it is even more shameful for her to behave like this, he added. The court said that Ms. Nupur must approach the national television and apologise to the whole country.
"What if she is the spokesperson of a party. She thinks she has back-up power and (can) make any statement without respect to the law of the land," said Justice Kant.
The bench also criticized the TV debate for taking up such a prejudicial topic. When pointed out that the remarks were in response to a question by the anchor, the judge said that if it is so, there should be a case against the host also.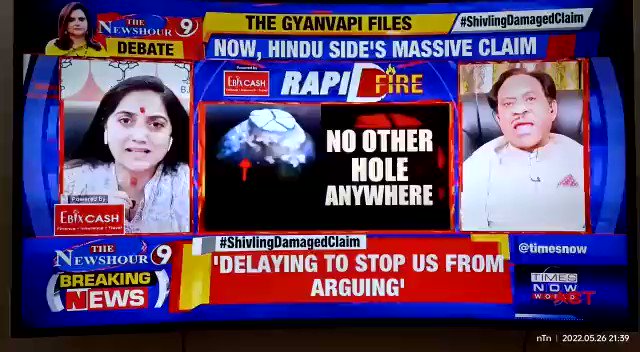 Credits: B and B Associates
The court was also skeptical of the Delhi Police's response in the matter and asked "what has Delhi Police done? Don't make us open our mouth."
Supreme Court refuses to grant relief to suspended BJP leader Nupur for transferring all FIRs registered against her to Delhi. Nupur Sharma withdraws her plea from the Supreme Court. pic.twitter.com/96zewta6ny

— ANI (@ANI) July 1, 2022
Finally, the Supreme Court refused to provide relief to Sharma. Justice Kant told Nupur Sharma's counsel, "No Mr. Singh, the conscience of the court is not satisfied. We must mould the law accordingly".
References: Indian Express, The Economic Times
Featured Image Source: Hindustan News Hub