Tech giant Apple has been thinking of providing satellite connectivity on its phones for over a while now. If it is able to go ahead with its plans, it would become the world's first smartphone manufacturer to provide satellite connectivity.
As space tourism is also the talk of the town, tourists would also demand connectivity. Though it sounds futuristic, Apple is ready to provide it and make its first move based on the plan it formulated years ago.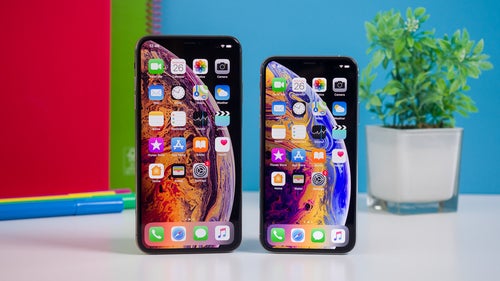 Credits: Phone Arena
American satellite operator Globalstar announced that it is building a telecommunications network with one of the biggest tech companies in the world, without naming it. They also said that the company has already bought 13 satellites from them.
Technology and space experts in America speculate that the company is none other than Apple, who might be planning to use the satellite technology to launch a future iPhone.In 2021, Bloomberg had reported that Apple was contemplating adding satellite-enabled communications to its mobile devices, turning them into satellite phones. The main objective of Apple is to make satellite phones mainstream.
Apple is building a satellite communications and next gen wireless tech team, bringing in top aerospace and satellite experts, Netflix's former CDN chief, and the pioneer behind software-defined radios. https://t.co/A84I3jiUUf

— Mark Gurman (@markgurman) December 20, 2019
Besides, Globalstar has exclusive rights to use electromagnetic frequencies for terrestrial purposes. Whereas an ordinary mobile connects to a cell tower, Globalstar directly connects to a satellite and is also operational in areas where you can't find a tower.
Although the spectrum of frequencies they use hasn't been able to generate enough money for them, it is still very valuable, since it promises the ability to seamlessly link affordable mobile devices to both cell towers as well as satellites.
While populated urban areas generally have cell coverage, this technology is especially beneficial in rural and remote areas, or while traveling far off. Satellite operators are looking to tap into the potential of satellite technology to expand the range of terrestrial communications. Companies like AST SpaceMobile and Lynx are looking forward to making regular mobile phones ready for satellite connectivity.
Credits: Firstpost
Apple's collaboration with Globalstar can work in two ways. The first way is that Apple users can directly connect with a communications satellite when they are in areas with no cellular coverage. Secondly, when space tourism becomes accessible to a lot of people, Apple can leverage its monopoly as the only smartphone maker that can provide connectivity in space, as well as on Earth.
Reference: Firstpost
Featured Image Source: T3