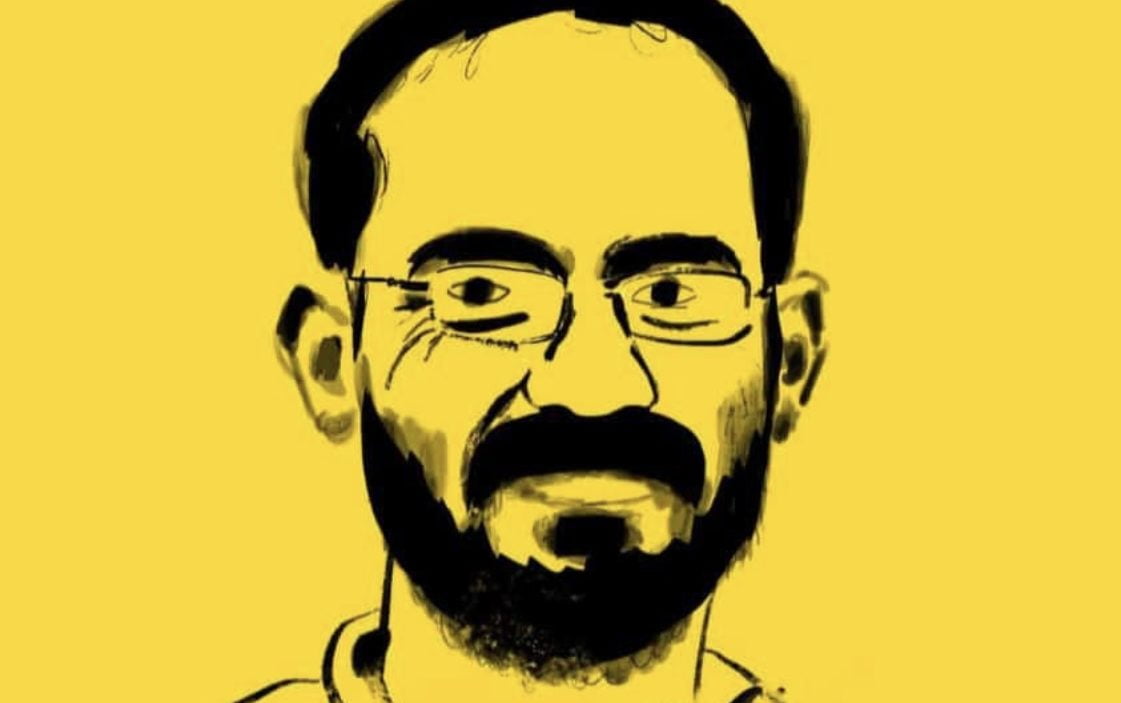 Earlier today, Supreme Court ordered that Kerala journalist Siddiqque Kappan to be transferred from Uttar Pradesh's Mathura Jail to a government hospital in Delhi.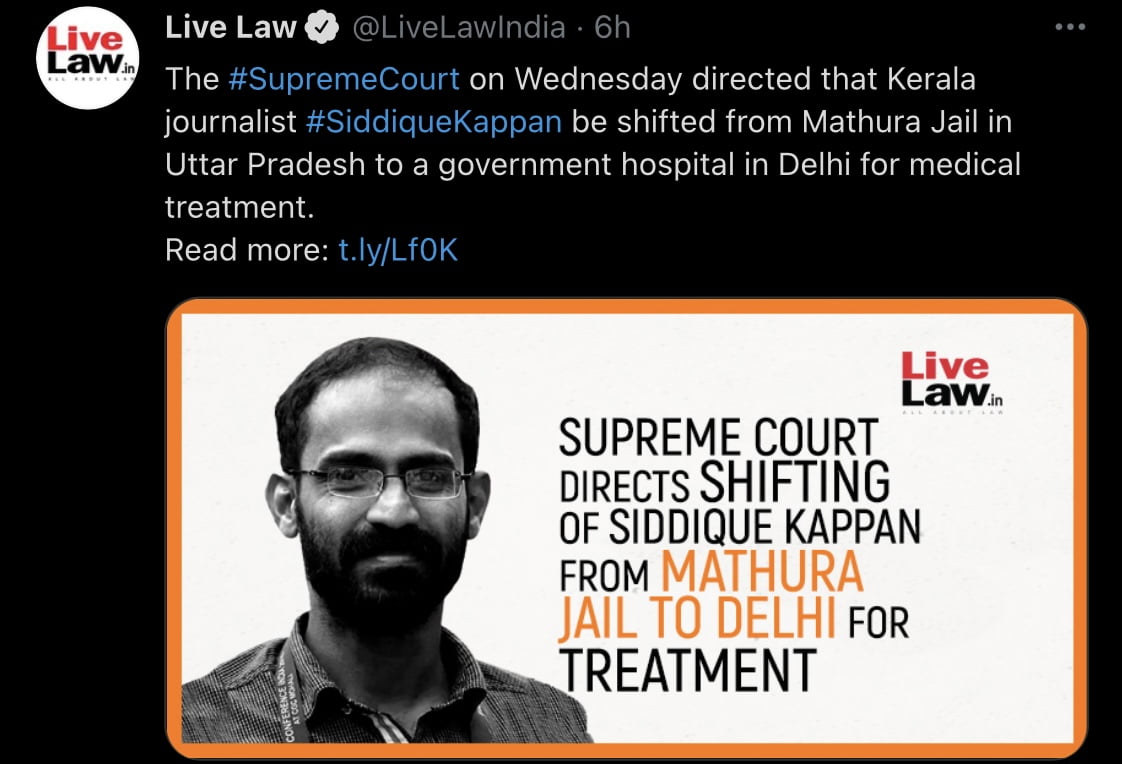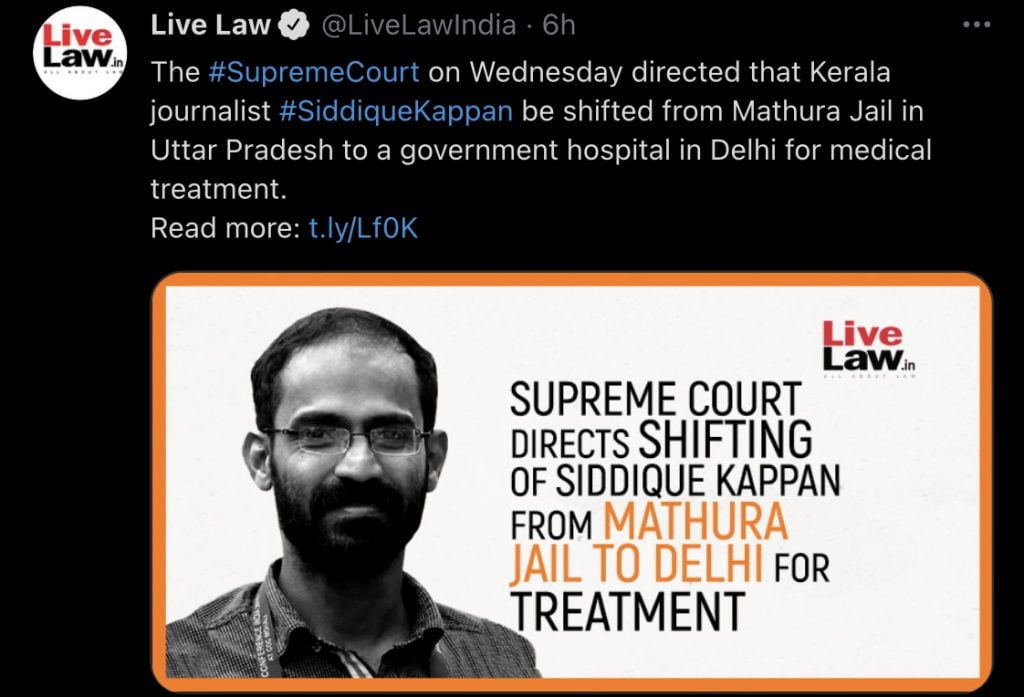 Earlier this week, while hearing a petition filed by the Kerala Union of Working Journalists (KUWJ) seeking Kappan's release, a bench consisting of Chief Justice of India NV Ramana, Judges Surya Kant, and AS Bopanna demanded the Uttar Pradesh government to produce the journalist's medical records.
"Let's take a look at the records first. "Produce the medical records as soon as possible," a bench led by Chief Justice NV Ramana directed the UP government. As soon as the medical reports were sent this morning, the Supreme Court issued an order directing the journalist to be moved from Mathura jail to a government hospital in Delhi for Covid-19 treatment.
But the Solicitor General representing the Uttar Pradesh Government, Tushar Mehta, was firm in his opposition to Kappan's relocation to Delhi. According to 'Live Law' SG called this an unjustified action and argued that "Several other citizens with Covid-19 symptoms with comorbidities are having trouble getting to the hospital, relocating Kappan to a hospital in Delhi would be an unjustified action."
Furthermore, the Supreme Court dismissed the UP government's habeas corpus appeal, stating that health is the main priority and Kappan is eligible to seek appropriate legal remedies for the bail.
Let us take a look at the key developments in the case.
Raihanath, Kappan's wife recently wrote to the Chief Justice of India, claiming that (Kappan who recently tested positive for COVID-19) "he is handcuffed to the bed and not allowed to move at the Medical College Hospital in Mathura and that he has been unable to eat or go to the bathroom for more than four days, and is in critical condition." In the letter which was submitted to the Chief Justice of India by advocate Wills Mathew, Raihanath also claimed that the Writ of Habeas Corpus (seeking Kappan's release) petition filed on October 6, 2020, was scheduled to be dismissed after being listed more than seven times.
While speaking to The News Minute she also explained that his family has been kept in the dark about his situation by prison authorities. "On Saturday, I was only able to speak with him for two minutes. It was then that I learned of his predicament", she said.
Later on April 25th, Kerala Chief Minister Pinarayi Vijayan wrote to Adityanath appealing with him to intervene in Kappan's case. On the same day, 11 Kerala legislators wrote to Chief Justice NV Ramana, requesting an urgent hearing in Kappan's case.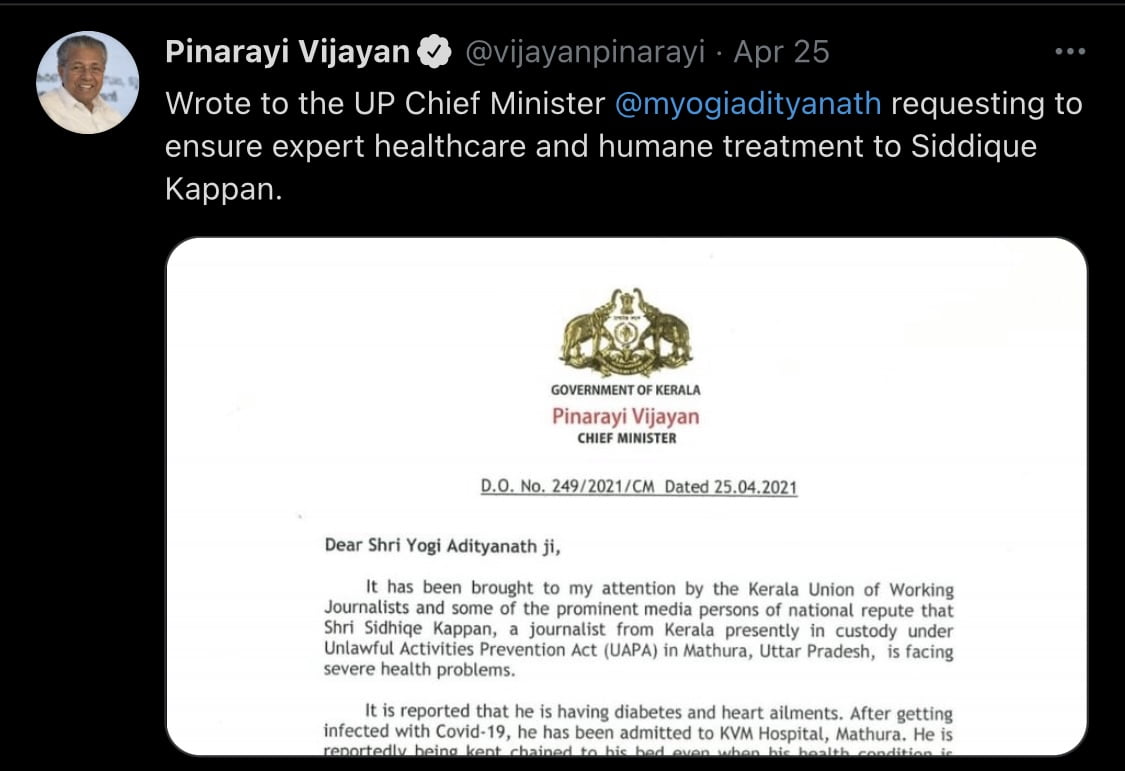 Following this incident, the Editors Guild of India issued a statement condemning the UP government's inhumane treatment of the journalist. Besides that The Press Club of India, the Indian Women's Press Corps, and The Mysuru District Journalists Association (MDJA) expressed their displeasure towards the mistreatment of the journalist.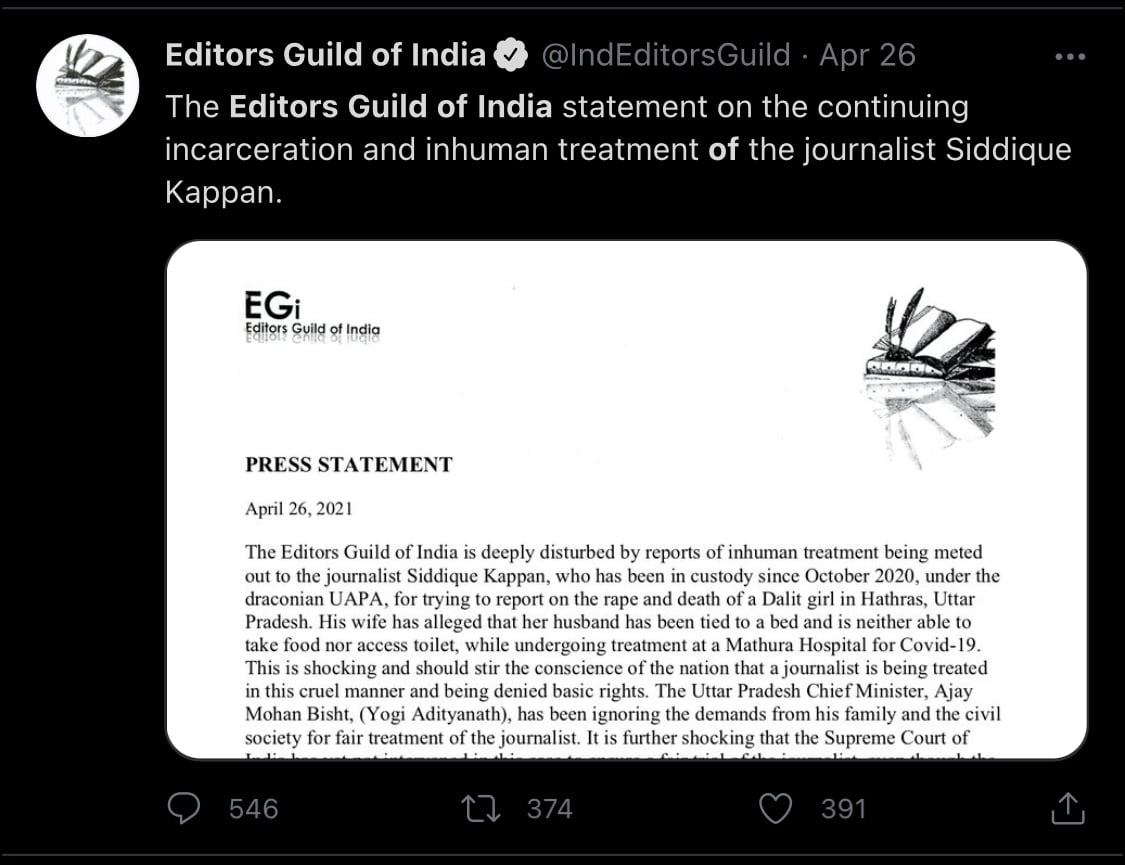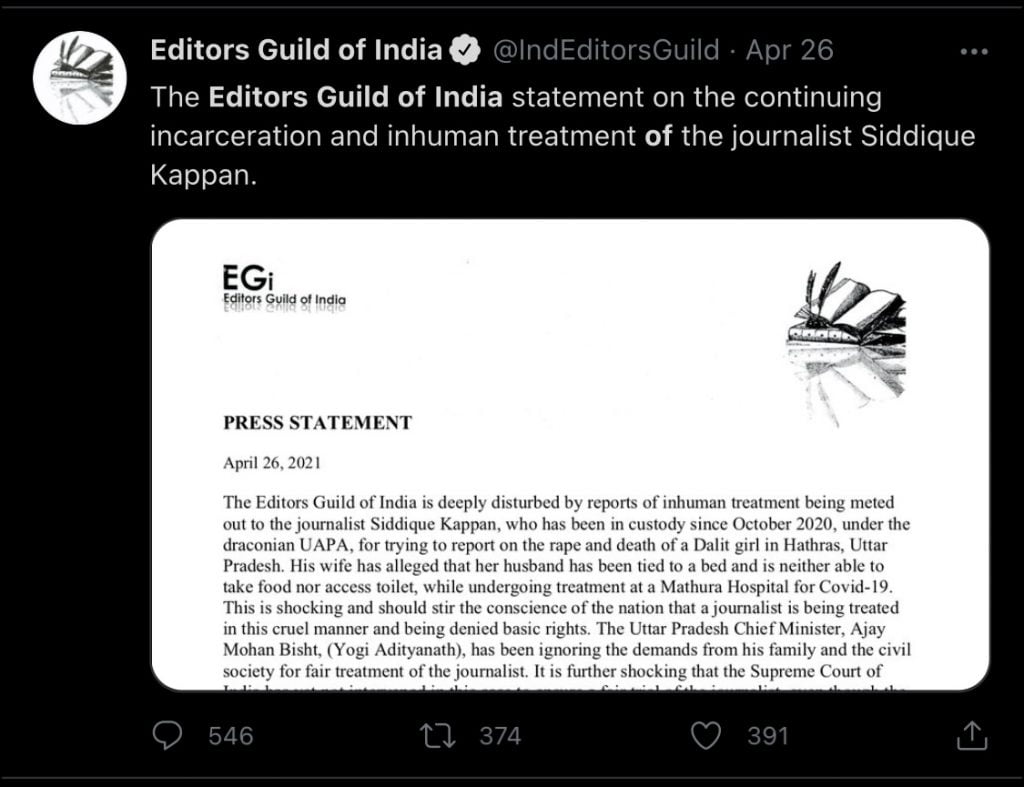 Background of the case
Siddique Kappan, a journalist for the Malayalam news portal Azhimukam, was arrested last year while on his way to cover the Hathras murder, in which a 19-year-old Dalit woman died on September 14 after being gang-raped by four upper-caste men. Later, Uttar Pradesh charged him with sedition and the Unlawful Activities (Prevention) Act.
Last year in the month of December, KUWJ in its rejoinder affidavit had claimed that Kappan was beaten thrice and was subjected to mental torture while in detention
Later in December, the apex court in Mathura had rejected advocate Wills Mtahew's request to visit Sidique Kappan in prison. Advocate Wills Mathew had challenged the Uttar Pradesh administration, claiming that it was the end of freedom because journalists were being persecuted for doing their jobs and lawyers were being denied access to consult with their clients.
Furthermore, The Kerala Union of Working Journalists had appealed to the Supreme Court regarding the same.
Many politicians and advocates took to Twitter to express their support for the Supreme Court's judgement for relocating Kappan to Delhi hospital. Let us look at some of the tweets.
Prashant Bhushan, a well-known Indian lawyer, and civil rights activist, took to Twitter to express his support for the Supreme Court's decision.
Mahua Moitra, MP and a lawmaker from West Bengal took to Twitter to voice her displeasure against Solicitor General Tushar Meheta.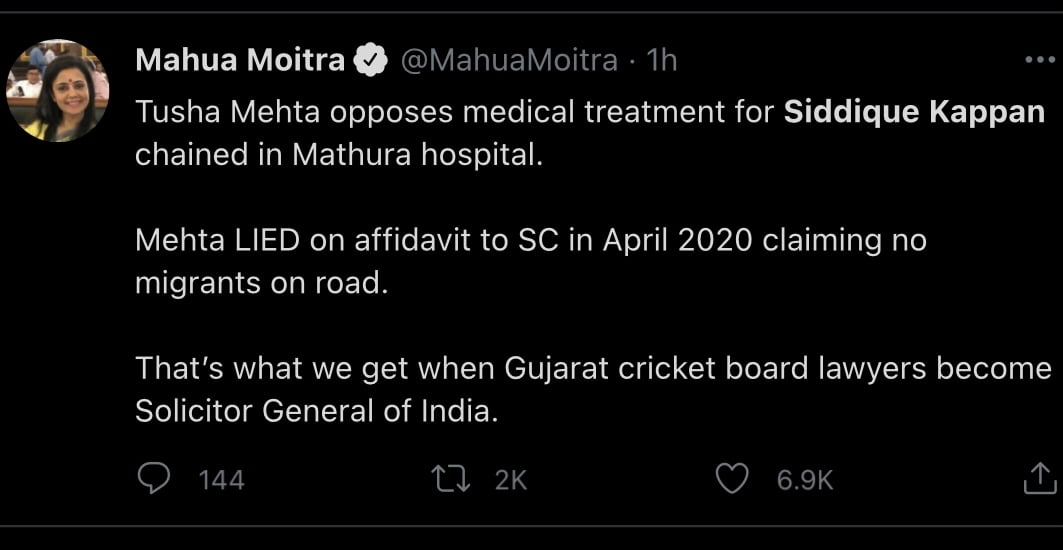 Many citizens and activists took to Twitter earlier this week to protest the suspected journalists' mistreatment. Hashtags including #freeSiddiquekappan trended as well.
References:
Image source:
Twitter
Bar and Bench