Bengaluru – The general meeting of newly inducted members Samooha Shakti Bengaluru was held on 27 May 2023 at the Samooha Shakti office in Jayanagar,
Bengaluru. The meeting was attended by all the new members enrolled from Bengaluru also the core committee including the President, Mr Vinayaka Ramakrishna, Chief Secretary Devraj PH, General Secretary Ravi K and, Treasurer BK Bopanna.
The meeting was presided by the founder of the organization, Mr Deepak Thimaya. The core committee addressed and enumerated the achievements and the goals of the organization. This was followed by the Presidential address which highlighted the vitality of being a citizen in India, the constitutional validation and limitation that one holds, and how the members of Samooha Shakti are different from any other civil society or a socio-political organization.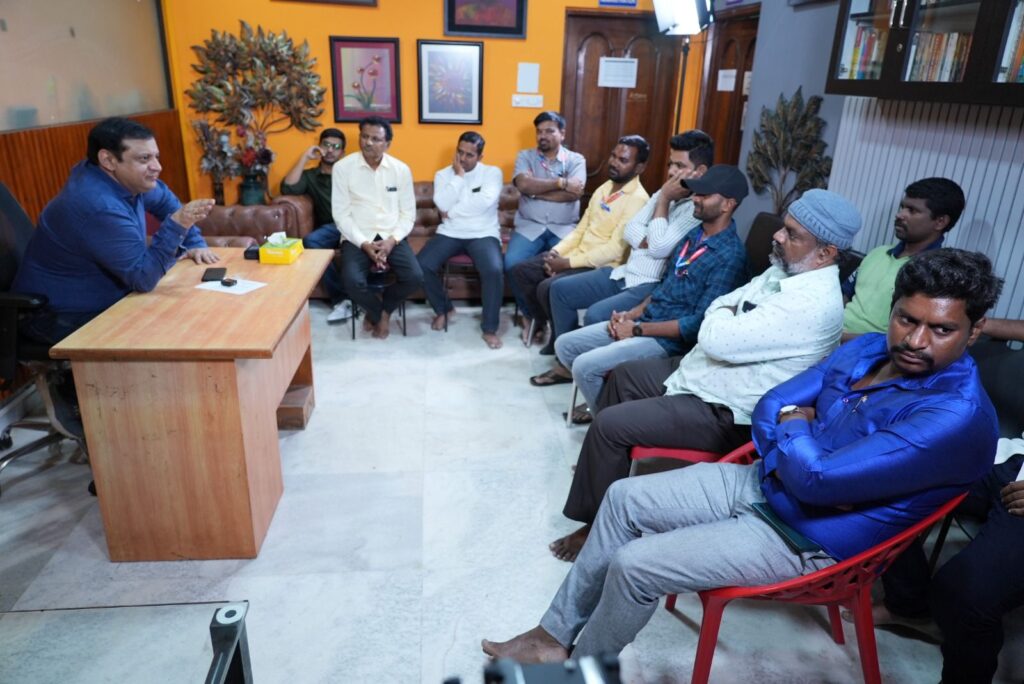 The meeting concluded with setting the goal for meetings further and how the organization can reach different regions of Bengaluru in a positive spirit.
The newly enrolled members were given the handout of the organization along with their identity badges.
The Bengaluru committee resolved that the next meeting will be held in Chitradurga Dist, Karnataka along with more members.
This was followed by refreshments and an informal introduction of the members.