Pre-Matric Scholarship from the National Scholarship Portal (NSP) under the Central Ministry of Minority Affairs was a lifeline to lakhs of students from the minority community around the country. According to a recent RTI application, it has been revealed that the pre-matric scholarship for students from class I to VIII stands canceled.
Full Story
The RTI application revealed that the coverage for this year's scholarship is only for students from Class 9 and 10 whereas it was supposed to be from Class 1 to Class 10. The RTI also directs that the Institute Nodal Officer or the District Nodal Officer or the State Nodal Officer must verify the applications from Class 9 and 10 only.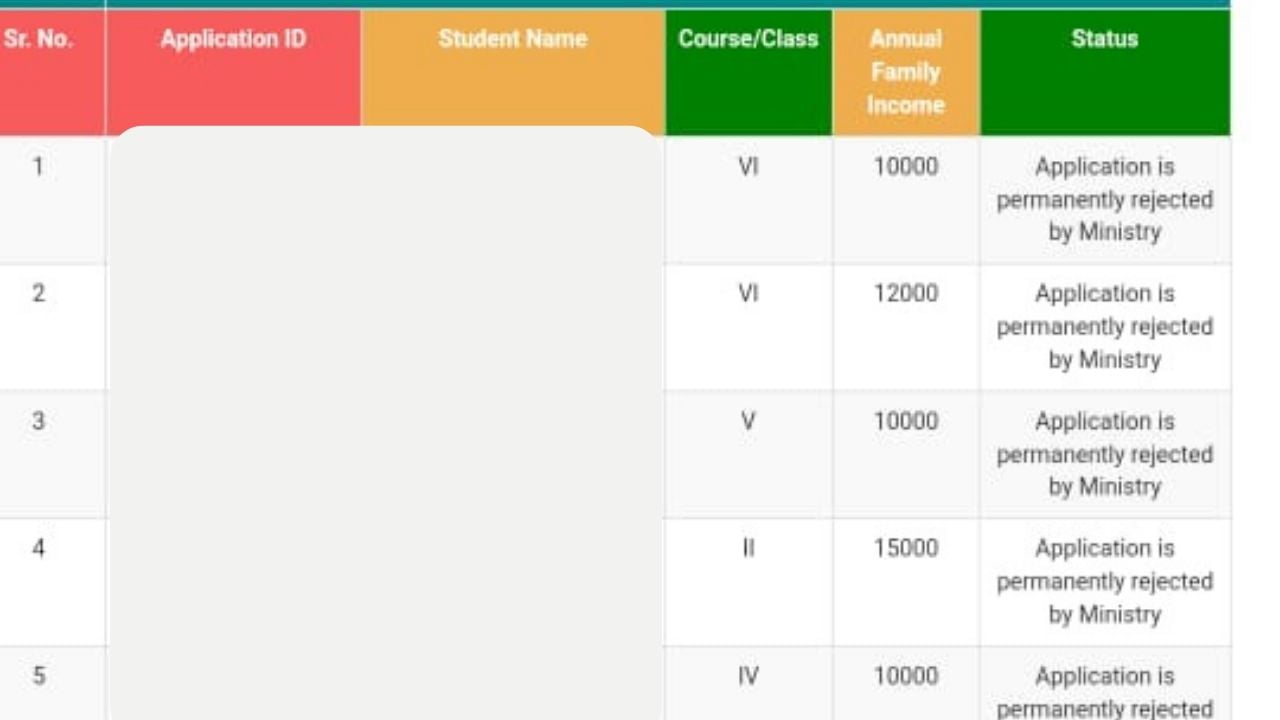 Sources reveal that in total about 8.75 lakh students are at loss due to this decision of the Union Ministry of Minority Affairs, Govt of India. The cancellation of the same comes in the final stage of the release. For those unversed, the application for the scholarship under NSP is a long process and begins with the applicant filling out the form then it goes through a series of verifications ranging from school verification, to district and state verification and later by the ministry which is the last stage. Here the applications have been canceled out and have been rejected by the Ministry as provided in the screenshot by the applicants.
The reasons for the same are unknown and statements and reasons are yet to be heard from the ministry and the dept officials. Further developments on the same are awaited.
The NSP and related scholarship programs were bought in 2010 to support the education of the minority community and fulfilling their right to education but there have been cancellation rumors since 3 years that have finally seen a shape.