Ace political strategist Prashant Kishore has rejected to join the Congress party for the 2024 Lok Sabha elections. For a week there has been a strong buzz around his membership as his inclusion could help the party win the big elections. However, the talks failed and he has declined to not join the party.
Let us look at his successes and his failures
Prashant Kishore began making a big name during the 2014 Lok Sabha elections. There have been times that he had been called the kingmaker.
He founded the Indian Political Action Committee (I-PAC), which has been credited with developing and implementing strategies that have helped several political parties win elections. His creative election campaign ideas, such as Chai pe Charcha, Manthan, and many others, aided the BJP's victory in the elections.
However, the relationship between the BJP and him fell out.
Mr Kishore returned to his home state of Bihar to help Nitish Kumar win the state general elections. His innovative campaign ideas and the slogan, "Nitish ke Nischay: Vikas ki guarantee."
His firm collected data from more than 40,000 villages in the state and found out more about their problems. The firm used the data and carefully crafted its campaigns, resulting in Nitish Kumar's victory.
While his relationship with the JD(U) seemed rosy, there was a fallout between them as JD(U) supported the Citizenship Amendment Act. He was eventually expelled from the party for his outspoken criticisms.
In 2017, Prashant Kishore faced a major setback to his fame. He was hired by Congress so that they could win big in the state. However, Congress could secure only 7 seats while the BJP could secure more than 300 seats in the state elections.
Mr Kishore made multiple disastrous calls, from declaring Sheila Dixit as the chief ministerial face to overusing Rahul Gandhi. According to the Hindustan Times, Mr Kishore found it difficult to implement all of his ideas in Congress.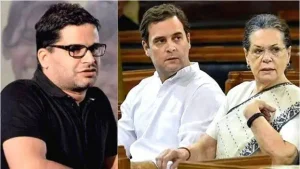 Mr Kishore faced a setback the second time during the Goa state elections. In the hopes of extending its winning streak from Bengal to Goa, TMC had hired Mr Kishore. However, the TMC could hardly make any presence in the state although it had various political stars such as former Goa CM, Luizinho Falerio and the tennis legend Leander Paes.
They had coined the slogan, "Goenchi Navi Sakal (New Dawn for Goa). However, the fanfare fizzled out at the ballot. A member from the TMC stated that the party poorly performed because of Mr Kishore botched things up.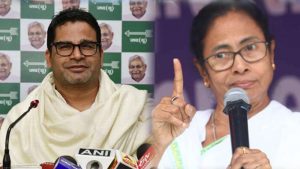 References: First Post
Featured image source: NDTV