The theatrical troupe 'Rangabelaku' was stopped from performing at Anavatti village on Sunday by members of the Bajrang Dal. The play, named 'Jotegiruvanu Chandira' is written by prominent writer and lyricist Jayant Kaikini. It is a Kannada adaptation of the American musical 'Fiddler on the Roof'.
Rangabelaku began the play around 7.45 pm at the Veerashaiva Kalyana Mandira. At around 9.30 pm, cries of 'Bharat Mata ki Jai' and 'Jai Hind' were heard from a section of the audience. Members of the Bajrang Dal, led by a Sridhar Achar, began to raise aggressive slogans mid-way and forced the authorities to cancel it mid-way.
#Karnataka: After #Bajrangdal stops a play midway, theatre group to stage show again on Wednesday, asks for protection

Read: https://t.co/Py0iYLCh1e pic.twitter.com/fr2FOifRez

— Darshan Devaiah B P (@DarshanDevaiahB) July 6, 2022
The reasons given by the Bajrang Dal for the act, reportedly are: the involvement of too many Muslims in the play, a Muslim man marrying a Hindu woman shown in a scene of the play, and the play being performed at a Veershaiva marriage hall. However, the real reason still remains unclear.
Kannada play stopped mid-way by Hindutva activists in Karnataka – Sridhar Achar, a Bajrang Dal activist, said that a play featuring Muslim characters won't be allowed to be staged in a marriage hall of Veerashaivas. He told the audience to leave. https://t.co/AZoBu5U37d

— Seema Chishti (@seemay) July 4, 2022
The story of the play centers around a baker named Bademiya, who has three daughters and struggles to strike a balance with his religiously orthodox life.
A senior member of the troupe said that he was about to enter the stage, when the Bajrang Dal members began raising slogans and even climbed up on the stage, bringing the performance to a halt.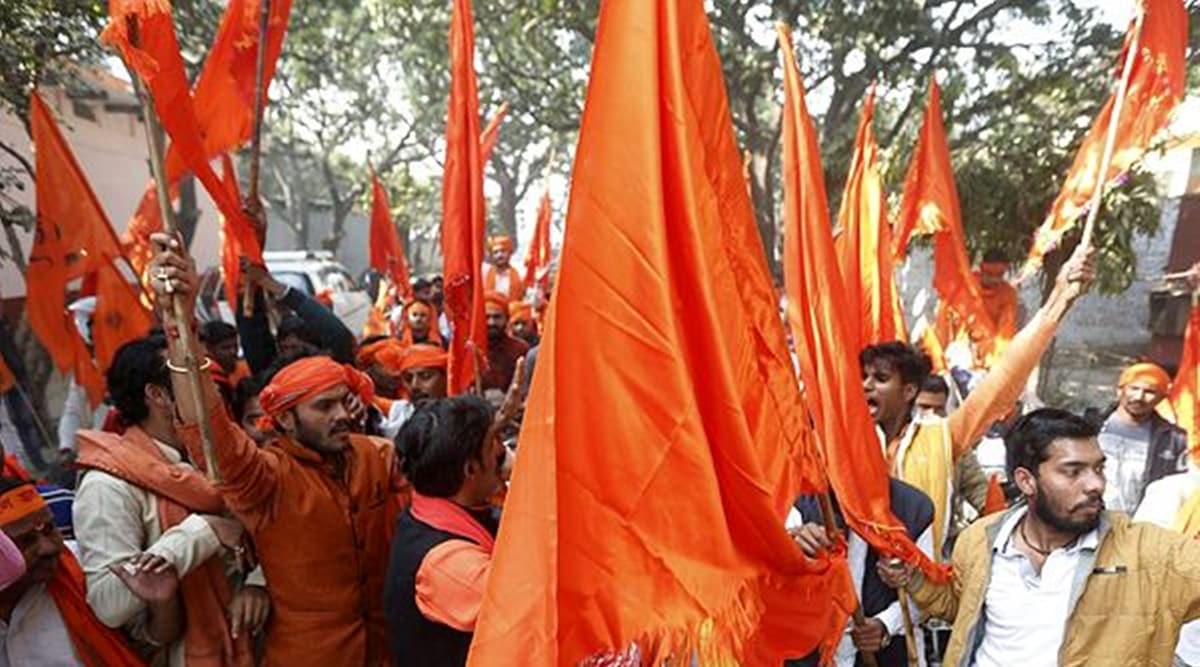 Credits: Indian Express
He added that Rangabelaku had been performing the play for the past fifteen years in various parts of the state, but had "never faced such issues" as the play was performed with the aim to "spread communal harmony and peace in society".
On the other hand, Sridhar Achar defended the Bajrang Dal's act and said the play would not be allowed in the hall. Former Chief Minister Siddaramaiah termed the development an "act of cultural terrorism" by RSS affiliates, adding that the state should arrest all the mischief-mongers.
Meanwhile, the theatre group has decided to reschedule the show on Wednesday and invite local MLAs, MPs, and other elected representatives to watch it as a symbol of protest.
References: The News Minute, The Indian Express
Featured Image Source: The News Minute