The All England Club's bid to replace ball boys and girls with pooches at Wimbledon failed miserably as they refused to drop them and had to be offered treats to get the ball back, despite being trained for the same.
We partnered with Wilton Tennis Club to trial ball dogs at a real live tennis game – to see if our #WimbledonBallDogs movement had potential.

Here… here's how that went 🎾🐕🎾🐕‍🦺🎾🦮🎾🐩@Wimbledon pic.twitter.com/NbJMCWTIZd

— ManyPets Pet Insurance (@manypets_uk) June 24, 2022
Ball kids have been historically hired for giving balls to players in tennis tournaments. Every year around 1,000 teens apply to work at the tournament. A quarter of the applicants are chosen to take part. Ball boys have been used since the 1920s but girls were introduced only in 1977. Roger Federer, for instance, was also a ball kid during his childhood.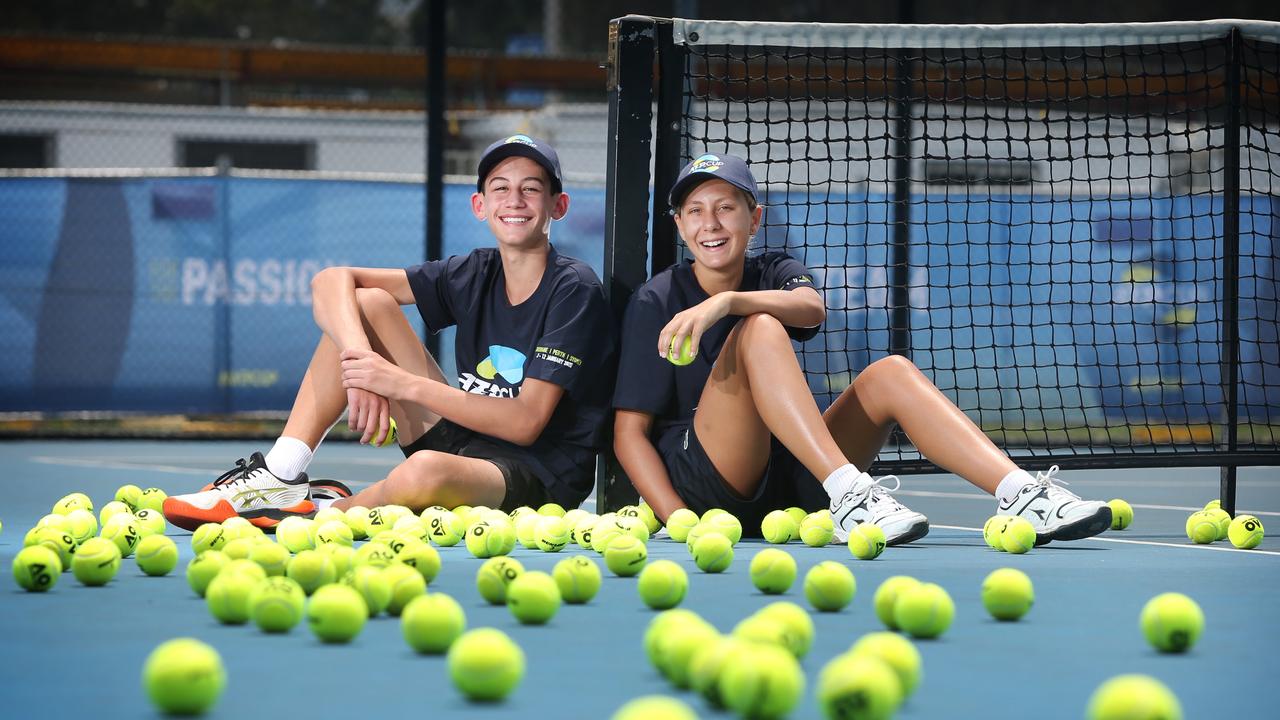 Credits: Daily Telegraph
The tradition was retained in this edition of the Wimbledon as well. The experiment with the dogs took place at the Wilton Tennis Club in London where they underwent speed and agility tests among others, as per a report in Daily Star. The dogs were also trained to run across the court and do high jump over the nets.
We knew there would be questions about how we'd make #WimbledonBallDogs possible. So in preparation, we trialed some Ball Dogs at Wilton Tennis Club 🎾🐶

Here's how Hugo, Huxley, Dennis and Daisy got on – and some of our initial trial results… pic.twitter.com/hFh3bo3fGR

— ManyPets Pet Insurance (@manypets_uk) June 28, 2022
However, the experiment didn't yield desired results as the organizers decided humans were quick and better. Dogs were also trained to fetch the tennis ball swiftly and hand it back in time. Martin Schiller, the coordinator of the Wilton Tennis Club, revealed that the dogs were excellent at fetching the ball quickly but were not so keen on returning them.
An attempt was made by a local tennis club to teach the dogs to fetch balls and return them

They fetched the ball but refused to drop them and had to be offered treats to get the ball back

Read more- https://t.co/tP1dk9Woa4 pic.twitter.com/45T6Wl0a0y

— BreezyScroll (@BreezyScroll) June 29, 2022
"Our players did find themselves in a game of tug-of-war," he said. "We had a stash of treats on the sidelines to offer up as a bit of encouragement which certainly did the trick," Schiller added.
The experiment at Wimbledon proves that nothing can replace human capabilities.
References: Free Press Journal, Wion
Featured Image Source: BBC