It all started when 'Pirates of Caribbean' actor Johnny Depp sued his ex-wife Amber Heard for defamation after she wrote an op-ed in the Washington Post in 2018 calling herself a "public figure representing domestic abuse." While Depp sued her for $50 million, Heard countersued him for $100 million.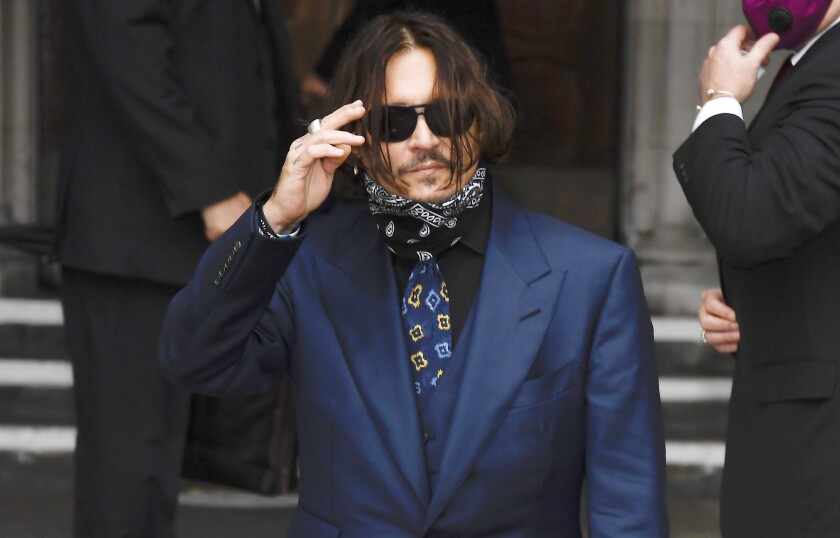 Credits: LA Times
The case was heard at the Fairfax Circuit Court in Virginia in April 2022 and finally reached its verdict on June 1. Yesterday, Johnny Depp won the case as the jury unanimously ruled in his favor, complying with the Virginia state law.
Amber Heard will always remember this as the day she almost caught Captain Jack Sparrow.

— Carter Andrews (@cartertheepic) June 1, 2022
Legal experts in the USA are seeing the case from the larger perspective of domestic violence in the world as well as the #MeToo Movement. Observers say that the case may prove to be a setback for the movement and create hate for women who talk about abuse by powerful men.
After a six-week trial, the jury found that Heard had defamed her former husband in a Washington Post opinion piece and acted with malice by casting him as a domestic abuser. Depp said the allegation cost him his reputation as an actor besides the mental and emotional torture he had to bear.
Depp got $15 million in compensation as Ms. Heard was proven wrong. Meanwhile, Ms. Heard got compensation of $2 million as Depp's lawyer had called her accusation a "hoax" and added that she had staged a scene by trashing an apartment and spilling wine to make the the actor look guilty of violence.
BREAKING: Johnny Depp has won the defamation case against Amber Heard‼️‼️ pic.twitter.com/QLf1wsvXRX

— RapTV (@Rap) June 1, 2022
$5 million of Depp's total damages are punitive rather than compensatory in nature. Such damages are awarded to deter the plaintiff from committing any such action in the future. However, the judge reduced the amount to $350,000, to meet Virginia's statutory limit for punitive damage awards.
Reacting to the verdict, the actress said she was "disappointed beyond words" and "heartbroken". She can appeal the court's verdict and sources claim that she would go ahead. But unless there is any new proof emerging in the case, it is highly unlikely that the tide would turn in favor of Heard.
https://twitter.com/TaylorLorenz/status/1532125987051163648?s=20&t=NKrjr6XrIRHbhTAVhH6ZLw
Also, given the fact that Depp has a net worth of $150 million and has to pay much lesser in compensation than Heard, he is clearly not the one to lose. On the other hand, Ms. Heard would probably be in financial insecurity. Some sources even claim her earnings to be negative. This is not surprising, as Johnny is a legend whereas Amber's career has just taken off.
https://twitter.com/ginacarano/status/1532101776962297856?s=20&t=NKrjr6XrIRHbhTAVhH6ZLw
The case got widespread attention on social media leading to numerous memes about the celebrity couple. People around the world have watched the jury trial on TV, where both sides played a blame game alleging physical and verbal abuse, as well as very intimate details about their apparently toxic relationship.
Amber Heard didn't lose because the justice system failed her. Amber Heard lost because she is the abuser. There is a mountain of evidence against her. And this verdict isn't a setback for women. It is a wakeup call to stop believing someone based on their gender only. It is a 1/ pic.twitter.com/GjgyELX0wV

— M (@mimasdiaries) June 1, 2022
TikToks, Instagram stories as well as competing hashtags about the verdict were abound on social media. However, public opinion sided with Johnny Depp against Amber Heard. Whatsoever the reality, the verdict is sure to have far and wide consequences.
References: Los Angeles Times, MSNBC , BBC News
Featured Image Source: DW