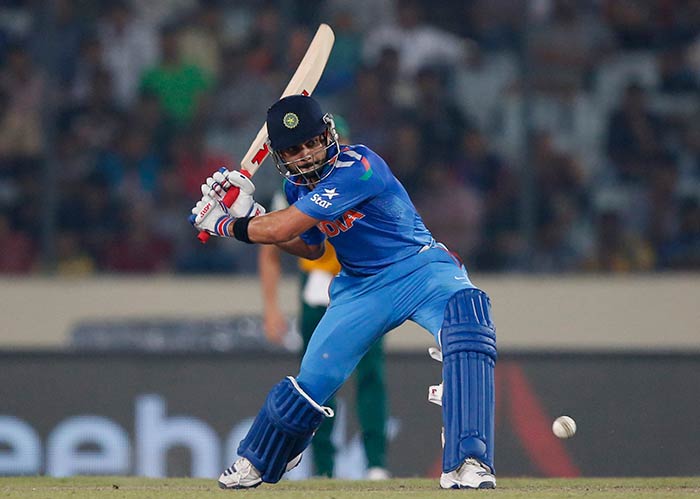 Adelle Fernandes| 13 January, 2021| Mumbai
When the news of Virat Kohli and Anushka Sharma's pregnancy became viral and word spread that Kohli would be missing three test matches against Australia to spend time with his wife and newborn, certain cricketers and fans began to slam his decision. They did this while asking, "How can he put anything over the needs of his country and skip national duty?" Before we get into that, let's take a look at how the concept of paternity leave functions within the Indian Cricket team.
Paternity leave and the Indian Cricket Team
Former cricketer, Sunil Gavaskar, in a column in 'Sportstar' mentioned that the BCCI has "Different rules for different people."
Thangarasu Natarajan, a left-arm fast bowler became a father during the course of the Indian Premier League (IPL) in UAE while making his debut in one day cricket. Post the IPL, Natarajan had to fly to Australia for his first international test match and was made to stay on the team as a net bowler. It is a shame that the cricketer could not get time off for his family and the new addition to his life, who he will now meet only in mid-January.
Before Kohli, Rohit Sharma also skipped a match for the birth of his daughter. Gautam Gambhir was present for his son's birth but flew back in time for his next match. Sourav Ganguly did not meet his daughter for one month until after she was born and Sakshi, M S Dhoni's wife had to message Suresh Raina about the birth of their daughter, as the then Indian captain was unreachable.
As far as all these cricketers go, none of them went on paternity leave. It is unclear whether cricketers did not request for it, or if the BCCI refused it.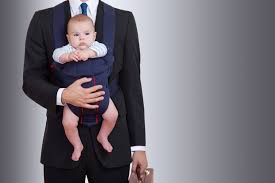 Laws on Paternity Leave
Unlike maternity leave in India which is mandated by the Maternity Benefit Act of 1961, the private sector is not bound to provide new fathers with paternity leave.
Central Government employees can avail of 15 days paternity leave before or any time before six months of the birth of their child. It is important to note that they are eligible for this leave only for the birth of their first and second child.
When it comes to the private sector, each company gets to decide the duration of paternity leave they wish to offer, if at all they wish to do so. The longest duration of paternity leave in India is currently given by Ikea, which is six months, as rules are extended from Sweden, its home country to India. Among Indian countries, in 2019, Zomato announced it would grant 26 weeks of paternity leave to its employees.
The Social Imbalance
The fact that questions were raised regarding Kohli's decision to take paternity leave reflects the age old thought process of society, that child-rearing is primarily a woman's job. What society fails to consider is physical, mental and hormonal changes a woman has to deal with, all while looking after a newborn. Post-partum depression is another aspect rarely spoken about, as our culture links bringing a child into the world with joy. Although a mother feels joy at the birth of her child, there are other sentiments she deals with that are almost never spoken about.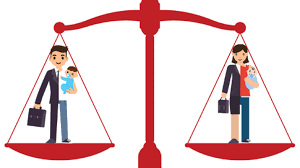 Kohli's decision of shouldering responsibility with Sharma seems like a step in the right direction. Just because cricketers have not taken paternity leave in the past does not mean this is how it should continue. India as a country has always equated cricketers to God, but it's high time we realize they are human, which responsibilities that go beyond cricket. Kohli also released a video explaining why he wishes to be with his wife and newborn; imagine having to feel the need to justify a personal decision like this to the nation.
Although the concept of paternity leave should become a reality, regardless of the sector one works in, it seems like there's a long road ahead. In 2017, Congress MP Rajeev Satav had moved a private members Bill, the Paternity Benefit Bill, 2017, which proposed equal maternity and paternity leave across all sectors, however, it has not moved forward.
References:
https://indianexpress.com/article/explained/virat-kohlis-paternity-leave-says-labour-laws-sunil-gavaskar-7143725/
https://indianexpress.com/article/opinion/a-fatherhood-more-fulfilling-7013342/
https://www.shethepeople.tv/home-top-video/virat-kohli-paternity-leave-sunil-gavaskar-cites-different-rules-t-natarajan/
https://news.abplive.com/sports/cricket/natarajan-never-got-paternity-leave-but-virat-kohli-did-sunil-gavaskar-slams-indian-team-mangement-1419719
Picture Sources:
Sportswiki
2. Indianmoney
3. ncpeblog