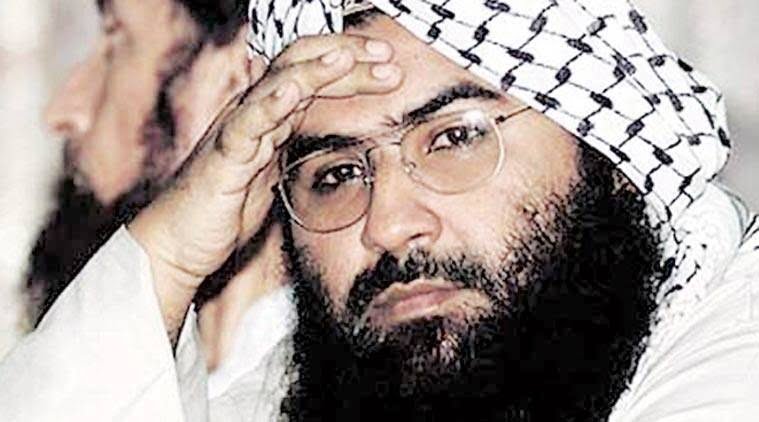 Earlier today (25th August), the National Investigating Agency (NIA) named Pakistan based terrorist leader Masood Azhar and his younger brother Rauf Asghar as the key conspirators behind the terror attacks that happened in Pulwama in 2019. Masood's younger brother Ammar Alvi, his nephew Mohammad Umar Farooq and 15 others have been accused in the 13,500-page charge sheet for carrying out the terror attacks on Pakistan's orders. Out of the 19 accused, six have been eliminated including Umar Farooq (who was killed in an encounter by security forces in March 2019), seven have been arrested and five are still missing (three of whom are Pakistanis according to NIA).
On 14th February 2019, more than 40 soldiers died when a suicide bomber rammed a car full of explosives into a security convoy carrying CRPF soldiers. According to the charge sheet, two jerry can based Improvised Explosive Devices (IEDs) weighing 160 kg and 40 kg which comprised of gelatine sticks, ammonium nitrate, ammonium powder and RDX were prepared by Umar Farooq and were fitted into the Maruti Echo car which rammed into the convoy on the morning of 6th February itself.
While 20 kg of RDX was smuggled into India from Pakistan via Samba in Jammu by Farooq, others like ammonium nitrate were obtained through an e commerce platform according to the charge sheet. It also says that call recordings and WhatsApp chats with pictures of explosives being transported were found on Farooq's phone. They have also revealed the photographs of the three Jaish e Mohammed (JeM) terrorists fabricating the bomb in Pulwama.
A report published by Hindustan Times earlier this year had said that JeM had planned to do an attack in first week of February 2019 only. They had to postpone the plan as the highway was closed due to heavy weather and convoys were also not moving. The charge sheet now says that the JeM terrorists had arranged a car and Fidayeen or suicide bombers to carry out another attack after Pulwama. These plans were ruined after India's air strike in Balakot which destroyed a JeM training facility.
The main conspirator Umar Farooq, according to the NIA was the son of Ibrahim Athar (older brother of Masood Azhar), the key accused in the IC 814 (Indian airlines flight bound to Delhi from Kathmandu) hijack of 1999. Farooq was sent to India in April 2018 to execute a spectacular attack and he took care of all the planning and arrangements for the same. Masood Azhar, a radical Islamist and terrorist is the founder of Pakistan based terrorist organization Jaish e Mohammed whose activities are highly concentrated in the PoK. He is wanted in India for many attacks including the horrific attack in Mumbai on 26/11.
The charge sheet also contains all of Farooq's chats with his uncles Rauf Asghar and Ammar Alvi in which they were constantly giving directions to him before, during and after the attack. They have also found audio and video recordings of Masood praising the Pulwama attack. They have also found a JeM Telegram group in which there was a post which said "100 Indian Hindu soldiers were killed and destroyed" soon after the attack.The NIA has also declared that they have technical, material and circumstantial evidence of Pakistan's role in the attack. It has also been revealed that Pakistan used local resident Adil Ahmad Dar, who rammed the explosive car into the convoy to project the attack as a result of home-grown militancy against India's occupation of Kashmir.
Following the Pulwama attack, on the next day Indian Air Force had conducted an airstrike in Balakot of Pakistan, near the LoC and destroyed a JeM training facility. The situation was so grim that it took both the countries to the brim of war.
– Jahnavi TR
– Bengaluru
References – https://www.hindustantimes.com/india-news/pulwama-attack-nia-to-file-charge-sheet-today-name-masood-azhar-pakistan/story-8u6QpknoF619Gr8jRzNISI.html
https://www.ndtv.com/india-news/pulwama-terror-attack-masood-azhar-brother-named-pulwama-plotters-in-nia-charge-sheet-sources-2284784
Picture credits – indianexpress.com