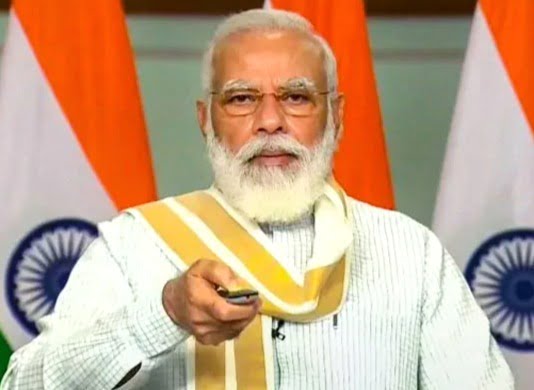 Earlier today (13th August) Prime Minister Narendra Modi launched a platform via video conference at 11 AM to honour honest taxpayers called 'Transparent Taxation – Honoring the Honest' to take forward the journey of direct tax reforms. During the launch, the PM said "This platform has big reforms such as faceless assessment, faceless appeal, and taxpayers charter. Faceless assessment and taxpayers charter come in force from today, whereas faceless appeal service will be available from September 25,". Nirmala Sitharaman, the Union Minister of Finance, Anurag Singh Thakur, State Minister for Finance and Corporate Affairs were also present in the video conference. Various chambers of commerce, trade associations, Chartered Accountants' associations, Income Tax department officials and taxpayers were also present.
Here is everything you need to know about the new tax reforms
The tax payer's charter were announced in the Union budget for fiscal year 2021 by Nirmal Sitharaman. The taxpayer will be given the respect they deserve and will be trusted here onwards. They won't be looked at with doubt anymore. The process will happen in a time bound manner, PM Modi said.
The new reforms are focussed on making tax paying seamless, painless and faceless. Faceless refers to no interaction between the tax payer and tax officer. The process will be digital where tax will be payed by a citizen in one city and it might be received by an officer in another city via digital means. There will be no contact between them which would potentially reduce interference and empowers tax payer.
It will now be easier to tackle IT litigation issues with the introduction of electronic (auto generated) replies, no physical interference and instant solutions. A new Document Identification Number (DIN) will be introduced to establish contact between government departments and citizens. Every communication of the department would carry a computer generated UID.
To make the process of filing tax returns easy for individual tax payers, the IT department will now prefill some certain inputs in the forms. The charter has also lowered the tax rates for common people. The scrutiny of tax returns has also been lowered from to 0.2% from 0.93%. This means that since the last five years, scrutiny has reduced in four-fold.
PM Modi said that in the last 6-7 years the number of tax payers has increased. But only 1.5 crore people out of the total population of 130 crore pay their taxes. He also urged people who do not fall under any tax net to come forward and pay tax from here onwards.
The government has also set up Direct Tax – Vivad se Vishwas Act 2020, to resolve the issues pertaining to pending tax disputes.
Various tax reforms have been undertaken by the government in the last 6 years. The corporate tax was reduced from 30% to 22% for existing companies and 15% for new manufacturing units (start-ups). The government has also scraped the dividend distribution tax (The tax levied on dividends paid by a company to its shareholders).
As announced earlier, under the Vivad se Vishwas scheme, the last date to file tax returns without penalty has now been extended to 31st December 2020.
Speaking about the new tax charter, FM Nirmal Sitharaman said "Today is a landmark day in the history of tax administration,". She also said that the vision of the PM is to empower the tax payers and provide a transparent system and to honour honest tax payers.
What do you think of the new tax reforms? Let us know in the comments section.
– Jahnavi TR
– Bengaluru
References – https://www.ndtv.com/india-news/faceless-assessment-taxpayers-charter-in-pm-narendra-modis-big-new-push-for-tax-reforms-2278755
https://www.ndtv.com/business/new-transparent-taxation-platform-launched-pm-narendra-modi-says-it-will-benefit-honest-taxpayers-2278740