In a recent development between political factions in Maharastra, the BJP faction, superseded by CM Eknath Shinde was granted permission to hold the Dussehra rally at Bandra Kurla Complex (BKC).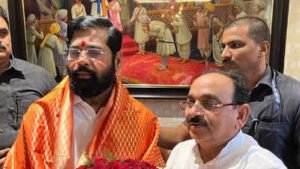 Shiv Sena's application for another plot was unceremoniously shunned by the Mumbai Metropolitan Region Development Authority (MMRDA), who asserted that the plot had already been booked for another event.
However, this might as well pave a way for Uddhav Thackeray to hold the party's historic 'Dasara Melawa' at Dadar's Shivaji Park.
The beginning of a duel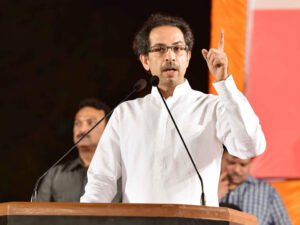 Talking to the Hindustan Times, Shiv Sena MP Arvind Sawant commented on the growing tensions brimming between the groups:
"We don't have any faction, we are Shiv Sena. An application was made on behalf of the Bharatiya Kamgar Sena to get permission for the BKC grounds. Now I have come to know that MMRDA has given permission to the Shinde faction. Since they filed the application first, they got the permission first, this criteria has been set by the MMRDA".
"If you apply the same criteria, we should get permission to hold a Dussehra gathering at Shivaji Park. We had filed an application to hold the Dussehra rally at Shivaji Park first. So only we should be allowed… if we are denied permission there, we will take the next decision. But surely we will get permission for Shivaji Park, Sawant added.
The BMC meanwhile has stayed out of the controversy and has sought legal opinion on the two applications received by them for the high-profile rally at Shivaji Park.
"We have given permission to the Shinde faction to apply and they have also paid the rent. Shiv Sena's application was not accepted since the plot that they had asked for was already booked by another company. Both the factions had applied for different plots within the MMRDA grounds in BKC." a senior MMRDA official concluded.