The natural wonders of Meghalaya have once again attracted UNESCO's recognition. The International Union of Geological Sciences – IUGS (UNESCO) has named the Mawmluh Cave in Sohra, Meghalaya, as one of the "FIRST 100 IUGS GEOLOGICAL SITES" in the world.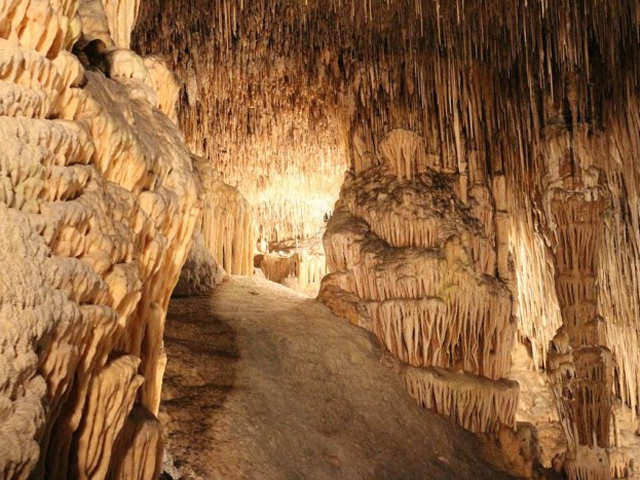 Out of 56 nations, the first 100 sites were picked. At the IUGS's 60th anniversary celebration, which will be held in Zumaia, Spain, the whole list will be made publicly available.
It is known as Krem Mawmluh in the local language and is the fourth-longest cave on the Indian subcontinent. In the local Khasi language, the word "krem" means cave.
The layers that make up this complex sub-horizontal network of tunnels include thick dolomite, therria sandstone, and sylhet limestone.
There are many openings to the 7.2 kilometre long cave. Beautiful stalactite and stalagmite formations are its most notable feature.
The Bengal Gazette, the first English-language newspaper in India, claims that the cave was found in 1844 by a Britishman named Lt. Yule.
It is a part of the Meghalayan cave system, which also consists of caverns in the Jaintia, Khasi Hills, and Garo Hills areas.
Unfortunately, limestone extraction for the cement industry has put Krem Mawmluh in danger, to the point where one cave collapsed as a result.
The IUGS was founded in 1961 and is one of the largest scientific organisations in the world. Its 121 country members represent more than one million geoscientists.
They search for major geological sites around the globe whose contributions to the geoscience community's understanding of Earth's past have been highlighted.