Kamal Rashid Khan, also known as KRK, is a self-declared critic of Bollywood films. Not only he is popular for his antics on and off the stage, but also for his controversial comments on films when he reviews them in his videos.
Bollywood is already on its knees as Laal Singh Chaddha, which was being touted as the biggest hit of the year, ended up falling flat at the box office. To add fuel to fire, KRK has become a stinging pain for Bollywood's celebrities with his unsubstantiated, yet popular movie reviews!
KRK uploaded a 13-minute-long video, criticizing the Aamir Khan starrer on Youtube. The video has been viewed over 1,273,828 times, which is a far better number when compared to cinemagoers in theatres watching LSC.
In his review, KRK said that Aamir Khan has unnecessarily dragged the movie like chewing gum. "The film has added especially extra 15 minutes to show the greatness of the people of Pakistan," he added.
KRK's video
Source: Youtube
He also raised a controversial question: "If you wanted to play the character of a mentally deranged man, why did you feel the need to dress up like a Sikh? Do you want to imply that all Sikhs are mentally unstable?"
He also discussed issues that are not generally discussed . He emphasized how an aged cast sabotaged their own movie as they tried to play youngsters. "Screenplay is bad and scattered. It looks as if Aamir tried to accommodate every event that took place in India in one movie," KRK ended by saying this. People found the review more interesting than the movie and even hailed praises for KRK.
KRK didn't even spare Tapsee Pannu's 'Dobaara', which is regarded as a piece of art despite not receiving box-office success. This could be attributed to Tapsee herself urging movie-goers not to see the film!
However, Tapsee and filmmaker Hansal Mehta claimed that they got adequate collections and were happy with them. "#Dobaaraa has done 72 lacs from 370 screens. Which is more than decent," they said.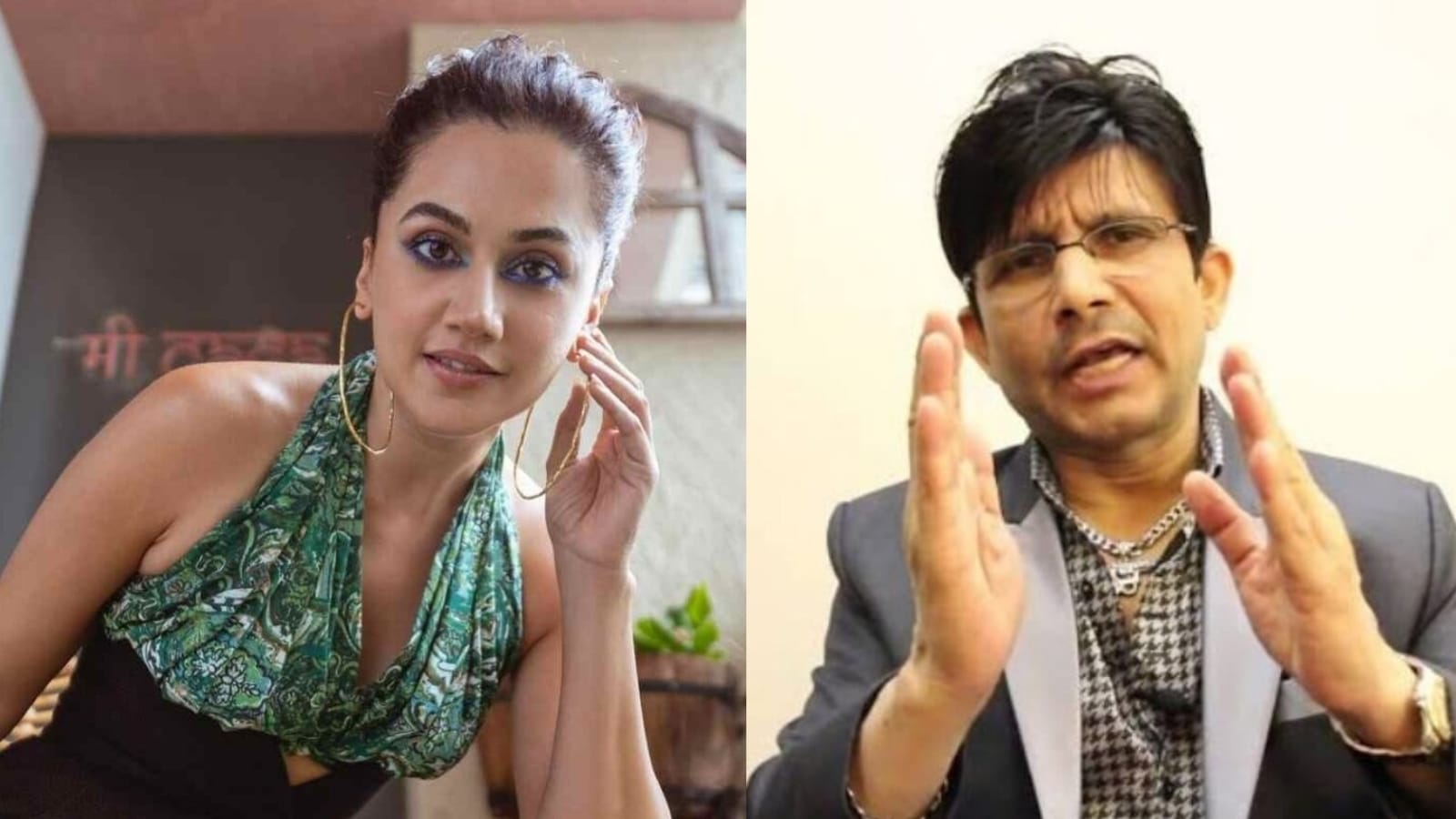 Credits: Hindustan Times
---
To this KRK replied, "You are 100% correct @taapsee ! You may scream and report incorrect collections but the public knows what the real business is. They know that your film is a disaster and this film is out of league ever for the public, that is why nobody reached the theatres to watch it. See for yourself."
KRK also called Arjun Kapoor a super-flop hero. Kapoor had spoken against the boycott trend against Bollywood films. KRK attacked him by saying that he was a 'lukkha' in comparison to Varun Dhawan and Siddarth Malhotra. He added that there was nothing in Kapoor's films that people watch out for,
forget about boycott.
Although KRK may raise some thought-provoking questions, he is trying to malign the image of Bollywood by and large. Bollywood has not reacted because people stopped 'worshipping' them, but because films are being boycotted for no rational reasons.
Reference: TFI Post
Featured Image Source: Siasat