Social media was once again taken by a stir when Vijay Deverekonda decided to meet the man who made rude remarks against him. Proving his admiration as a "common man", he received a lot of appreciation and regard from people, especially his fans, for being so grounded about his popularity.
The man who made the comment is Manoj Desai. So, who really is Manoj Desai? Let's find out.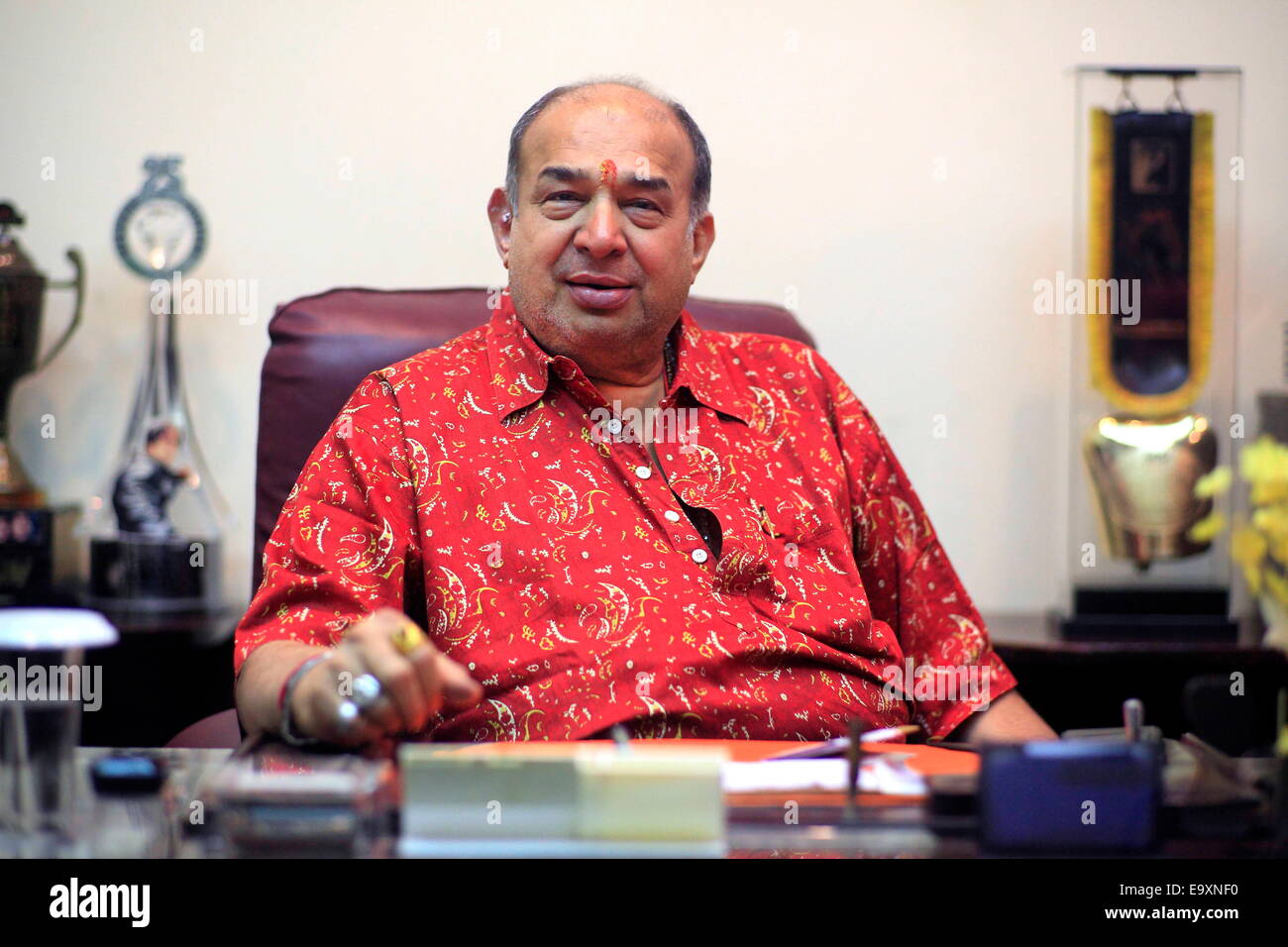 Manoj Desai is a theatre manager and the executive director of Mumbai's exemplary Maratha Mandir theatre and the G7  multiplex. Furthermore, he produced the endlessly beloved film Khudah Gawah.
Khudah Gawah is a prominently well- received  Bollywood movie by the audience and critics. The movie made an appearance in the Limca Book of Records as the first movie to use the surround sound technique.
Surround sound technique is used to develop the depth of a sound by using multiple audio channels from speakers surrounding the listener.
Additionally, Desai along with his co-producer, Nazir Ahmed was nominated for the 38th Filmfare award festival  in Bombay.
Desai's remarks on Vijay Deverakonda
In  recent interview, Deverakonda responded to the condensed hashtag of Boycott Bollywood. He said, "We've put our heart into making this film. And I believe that I am correct. I feel that there is no room for fear, when I had nothing, I didn't fear, and now after having achieved something, I don't think there needs to be any fear even now. Maa ka aashirwaad hai, Logon ka pyaar hai, Bhagwaan ka haath hai, andar aag hai, Kaun rokenge dekh lenge (We have mother's blessings, people's love, God's support, a fire inside us, we will see who will stop us)."
Responding to this, the theatre owner called the actor "arrogant" and added, "Mr Vijay, it appears that you have grown arrogant; have you not seen the impact of 'Watch the movie or if you don't desire to then don't watch'? Just look at what Taapsee Pannu, Aamir Khan and Akshay Kumar's recent films going through. He added, "Why don't you work in OTT? Work in good serials in Tamil, Telugu, and OTT platforms, and leave the theatre. Vinaash kaale vipareet buddhi (when the time of destruction inches closer, the mind stops working), and you are doing that. I had great hopes for the movie, but such statements have harsh impacts. Don't pay attention to hashtags."
Taking the controversy a step forward, Deverakonda personally reached out to Desai and met him, pictures of the same were amplified on the internet. The actor was also seen holding Desai's hand and touching his feet, gaining traction for his down-to earth attitude.